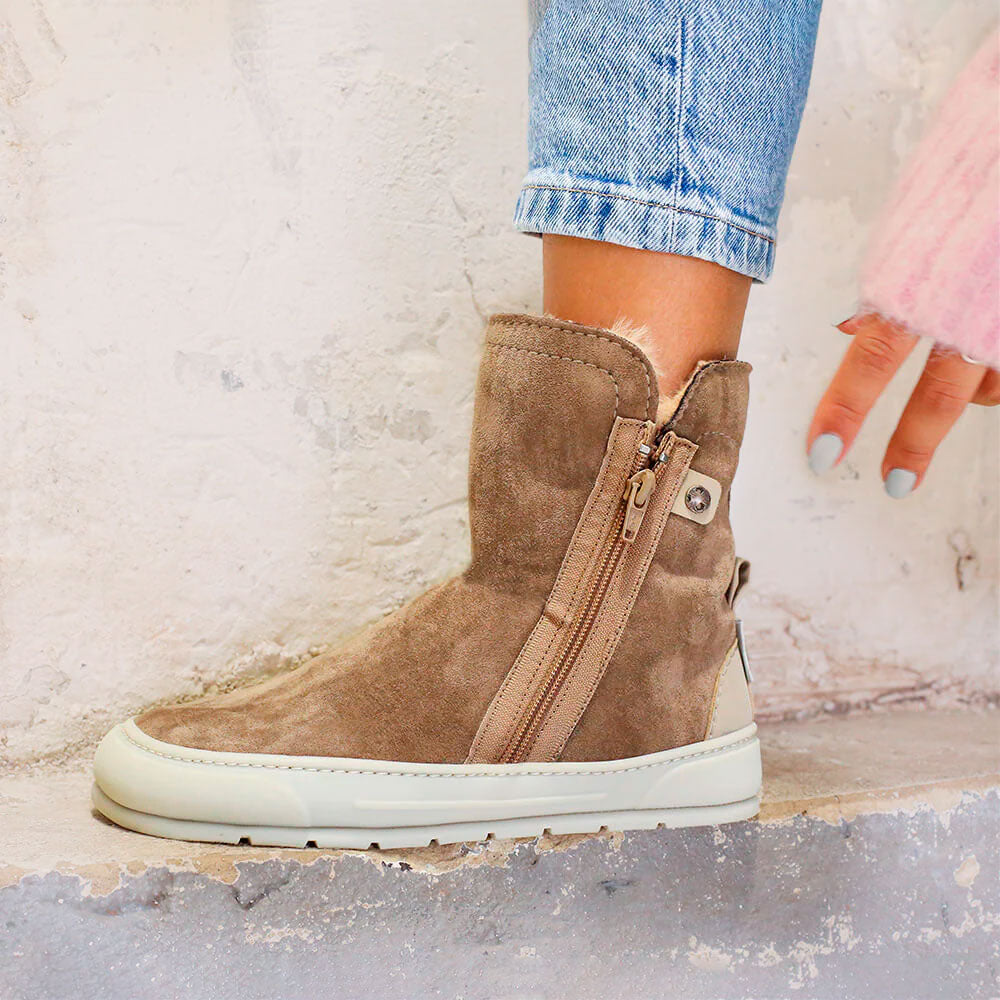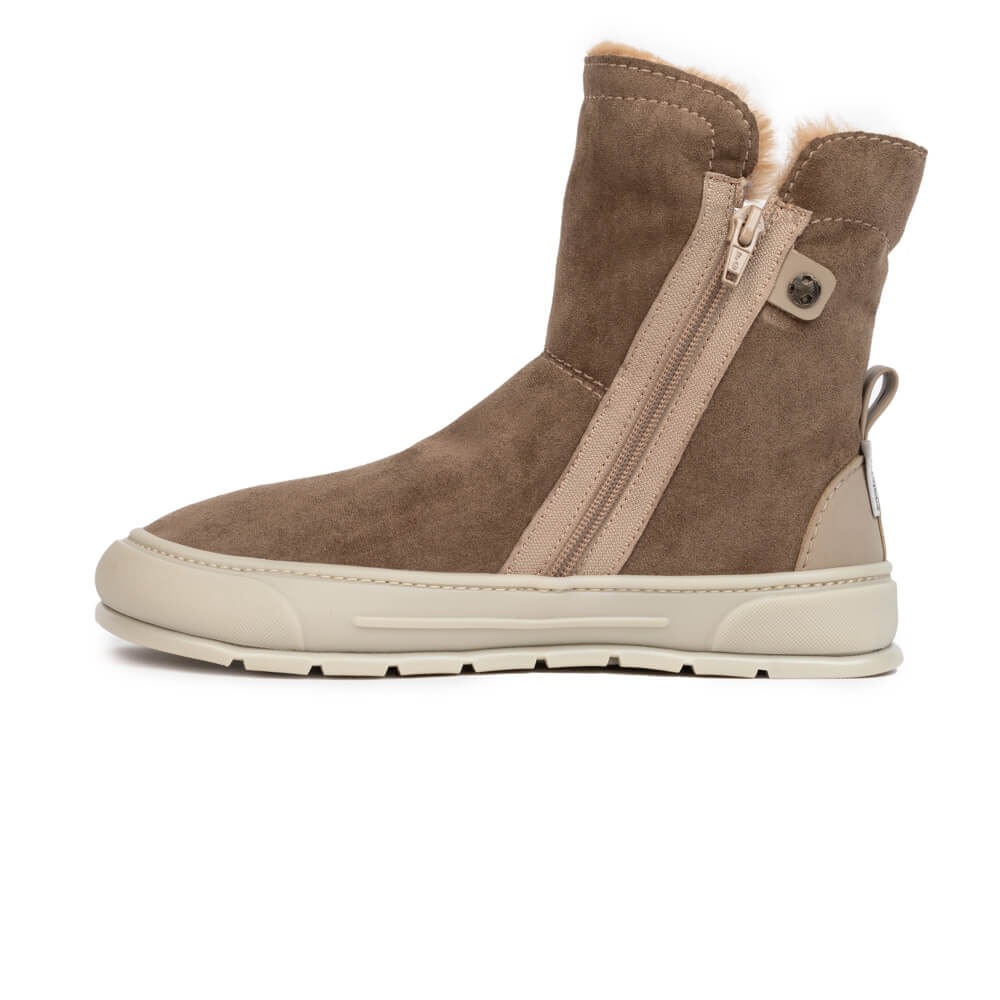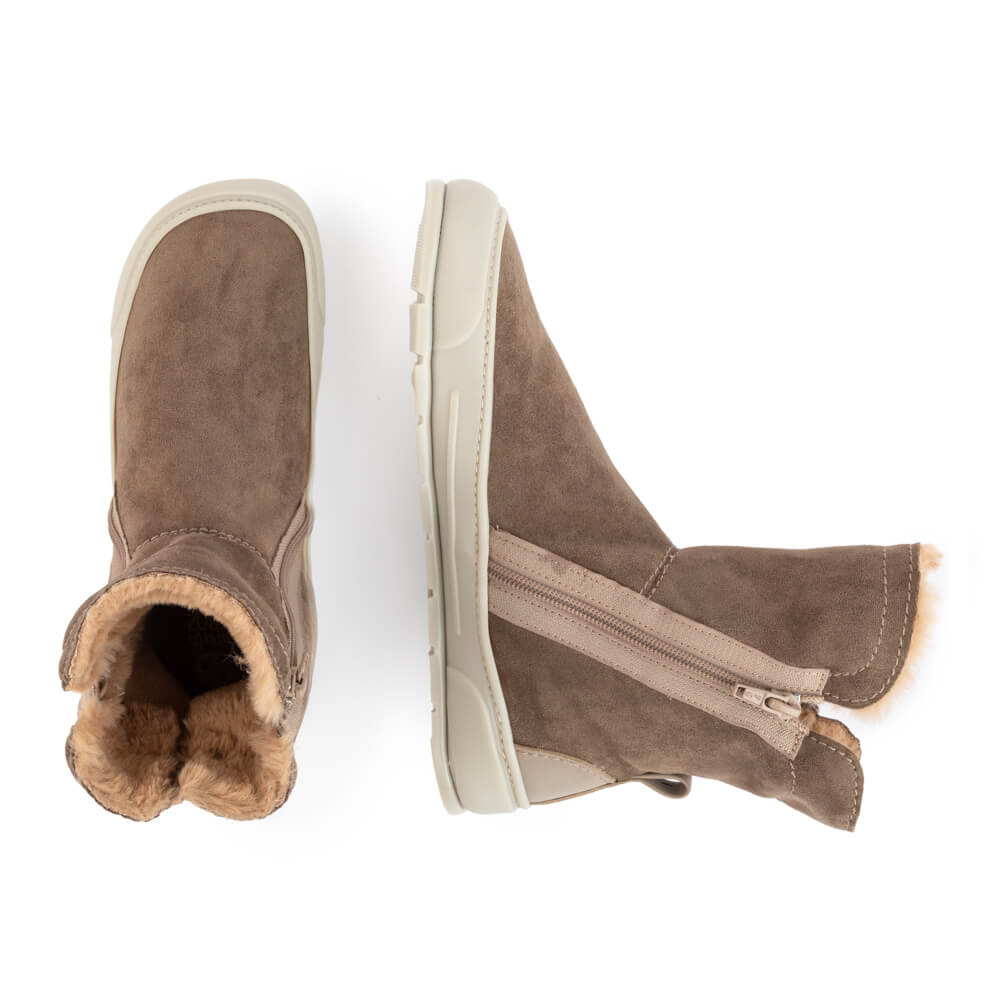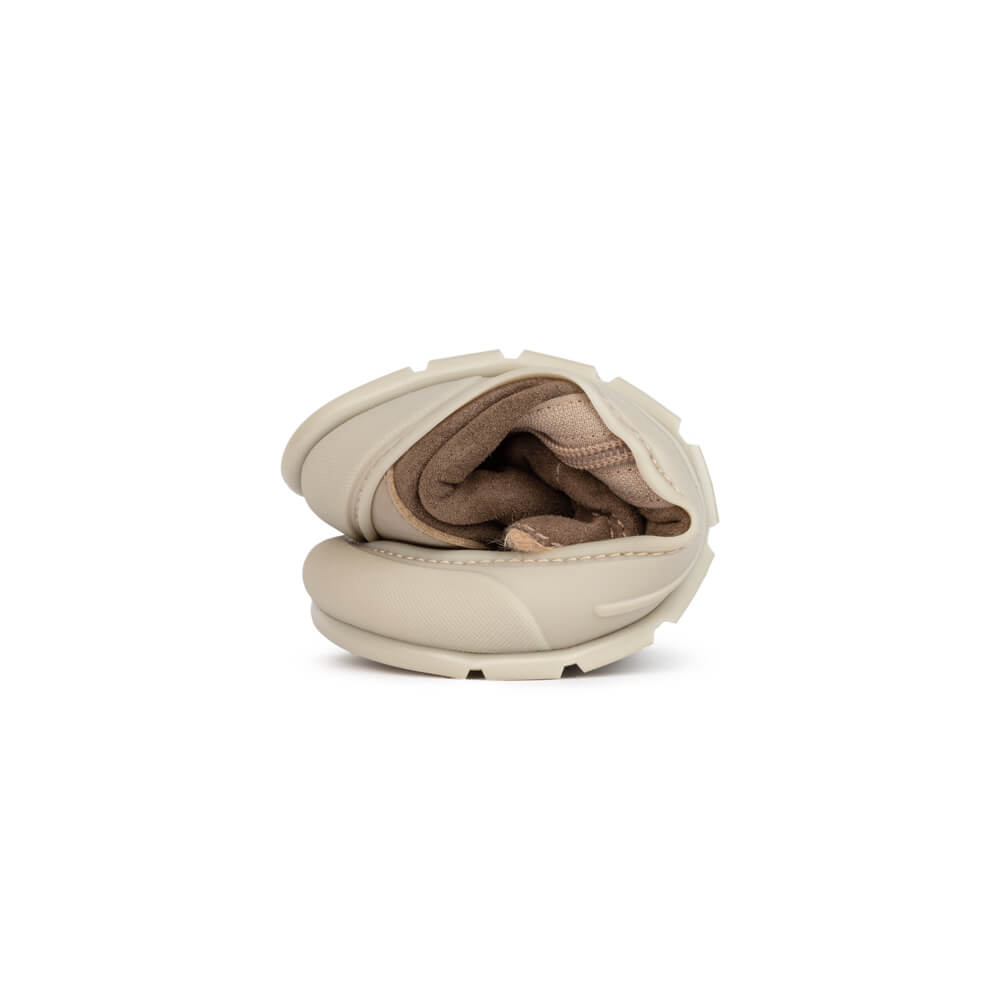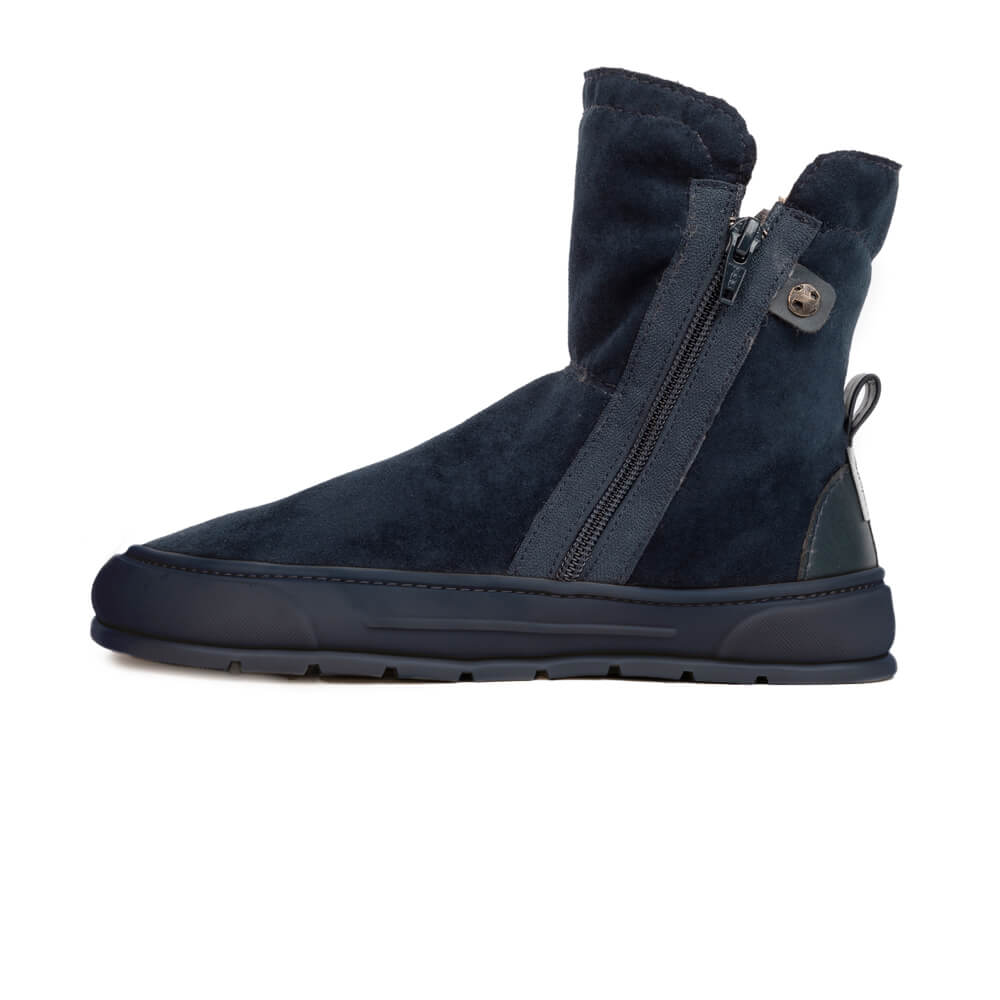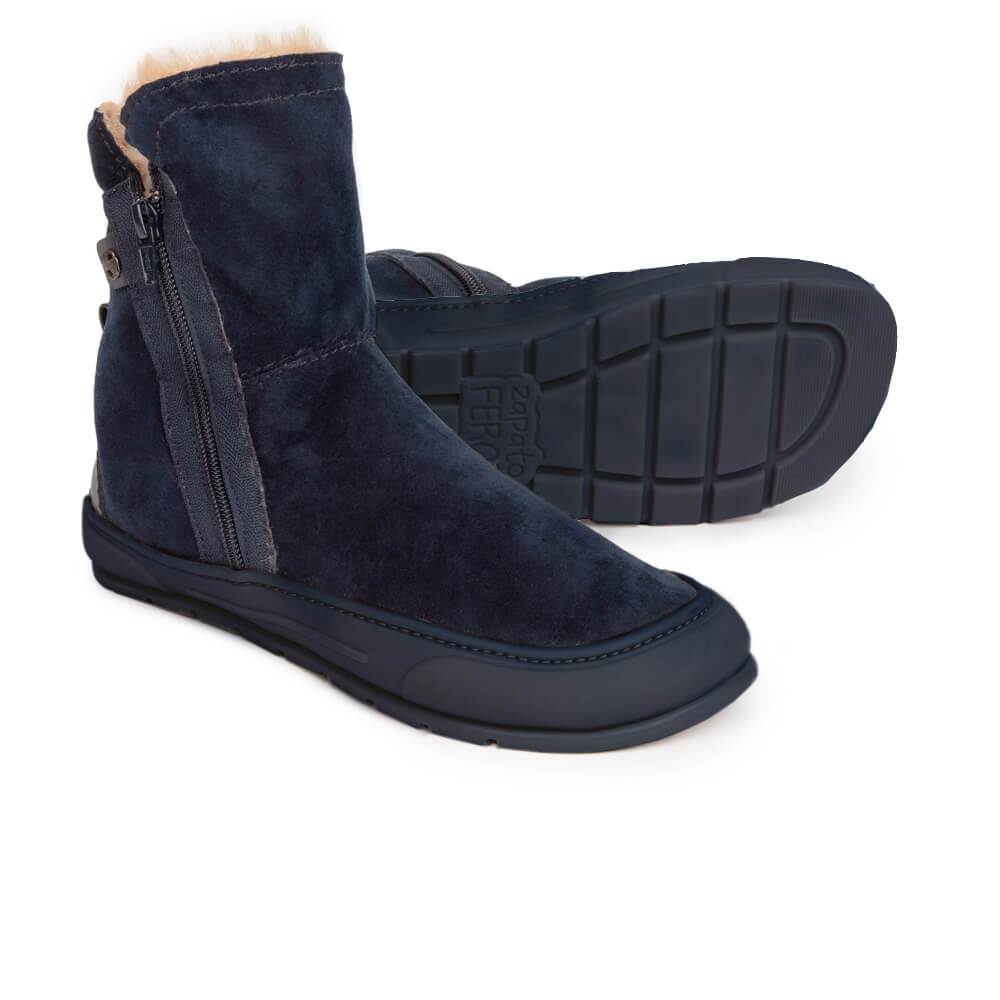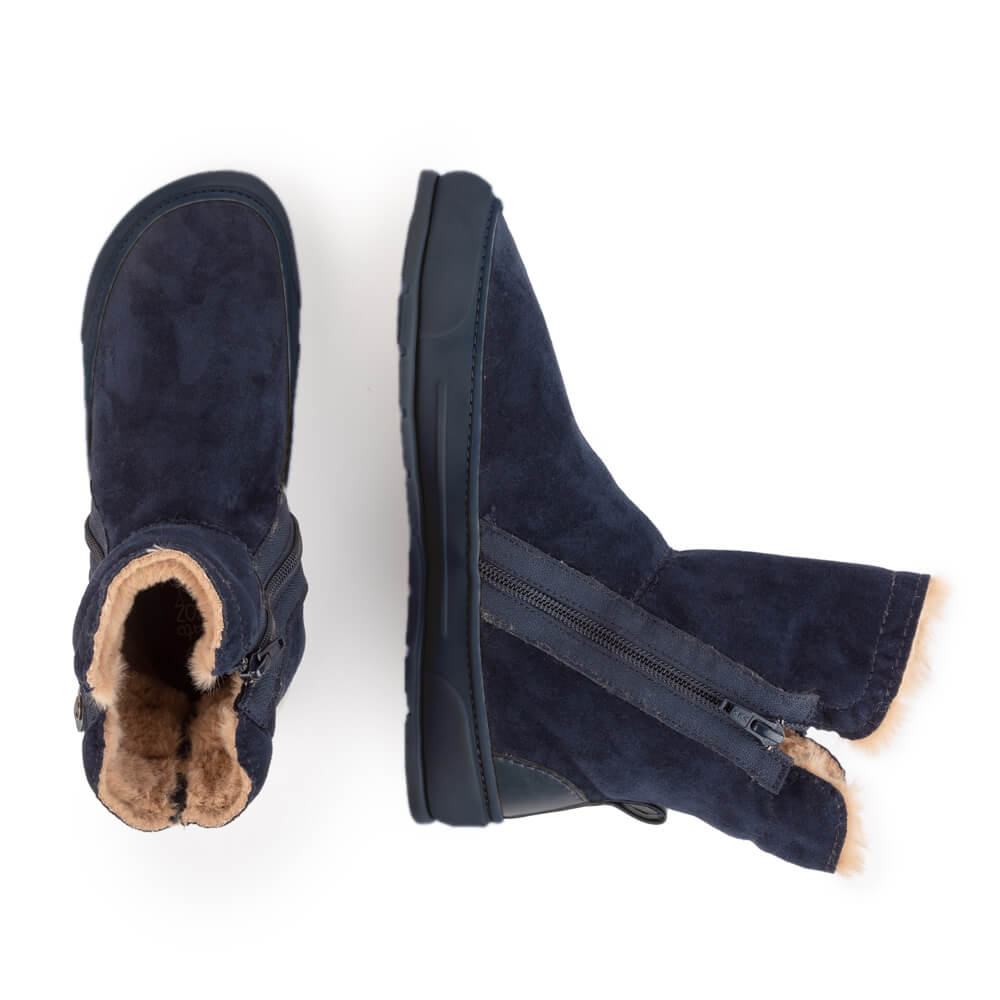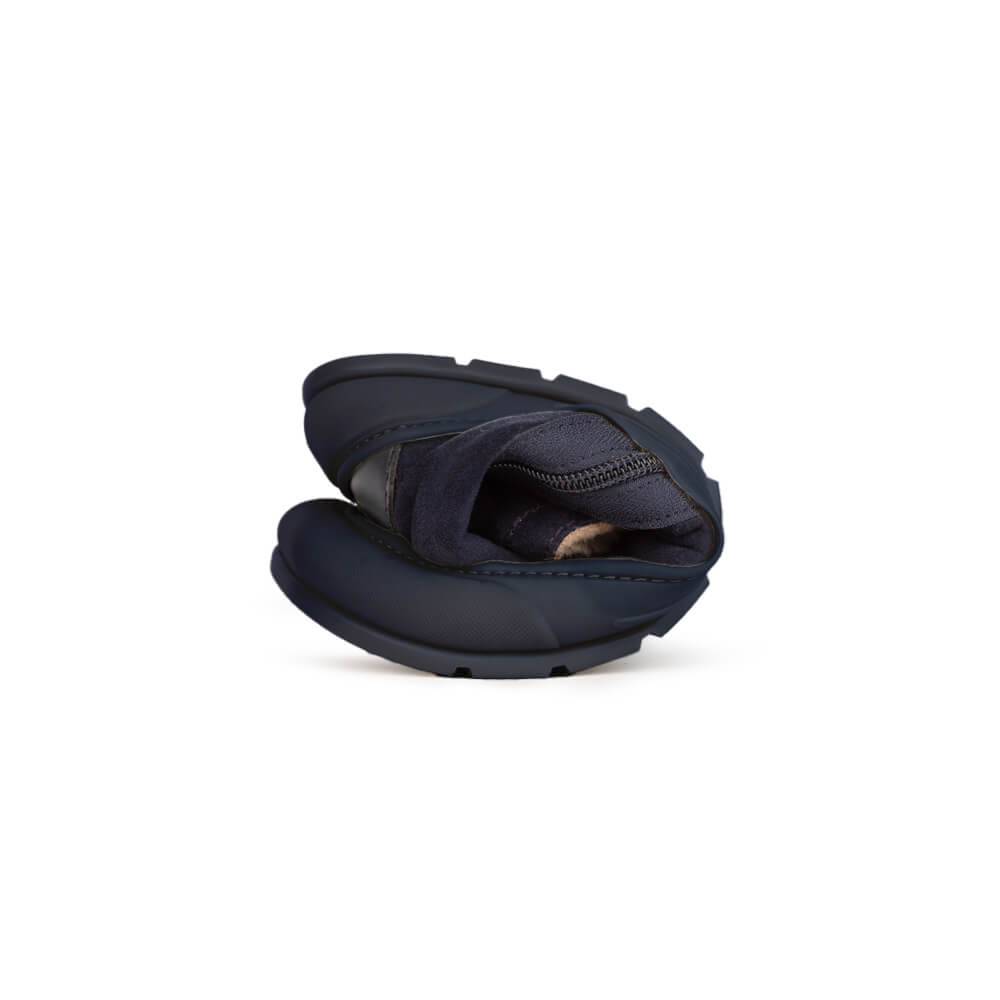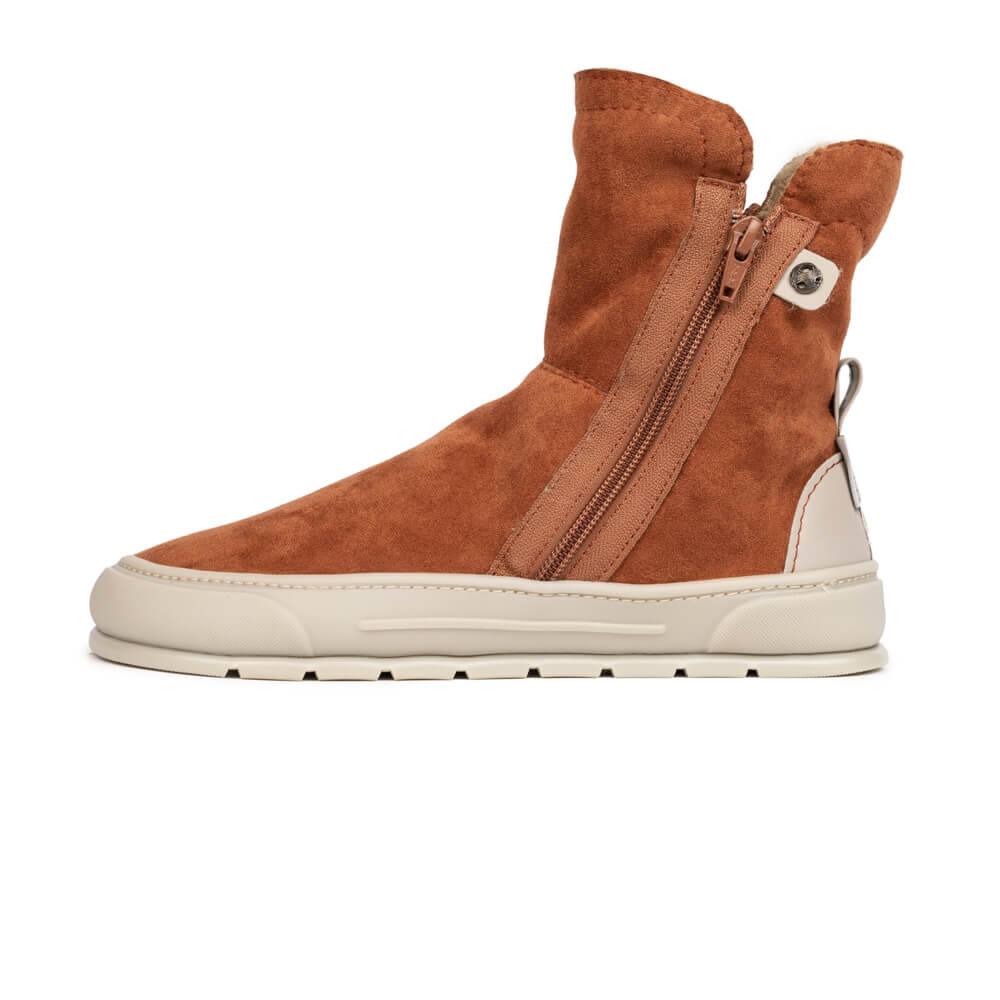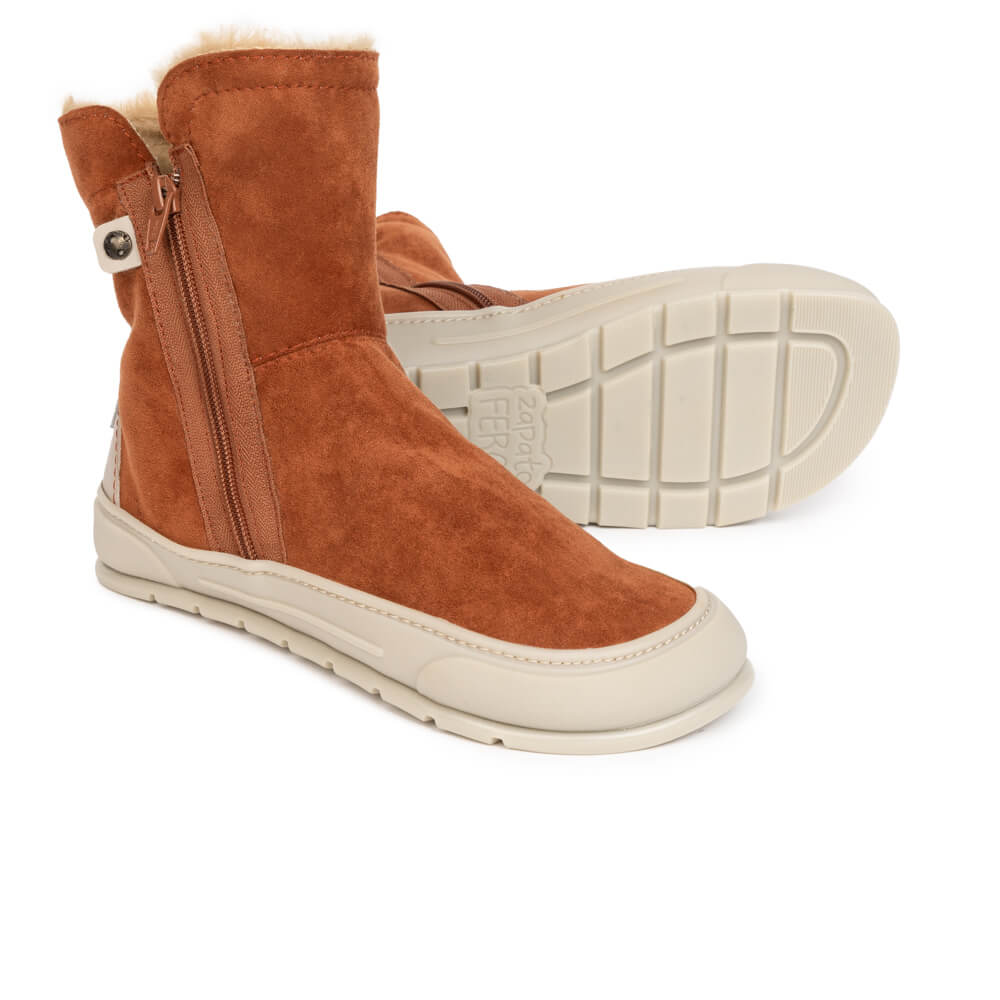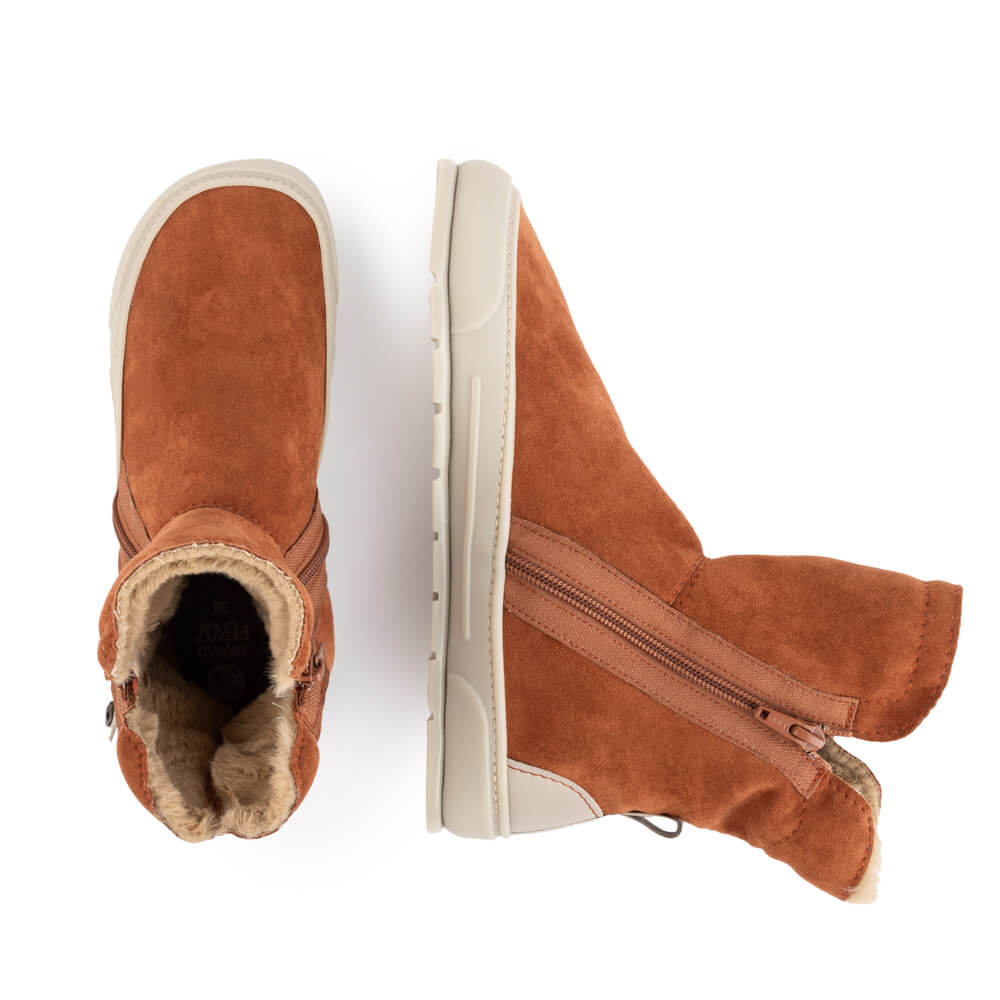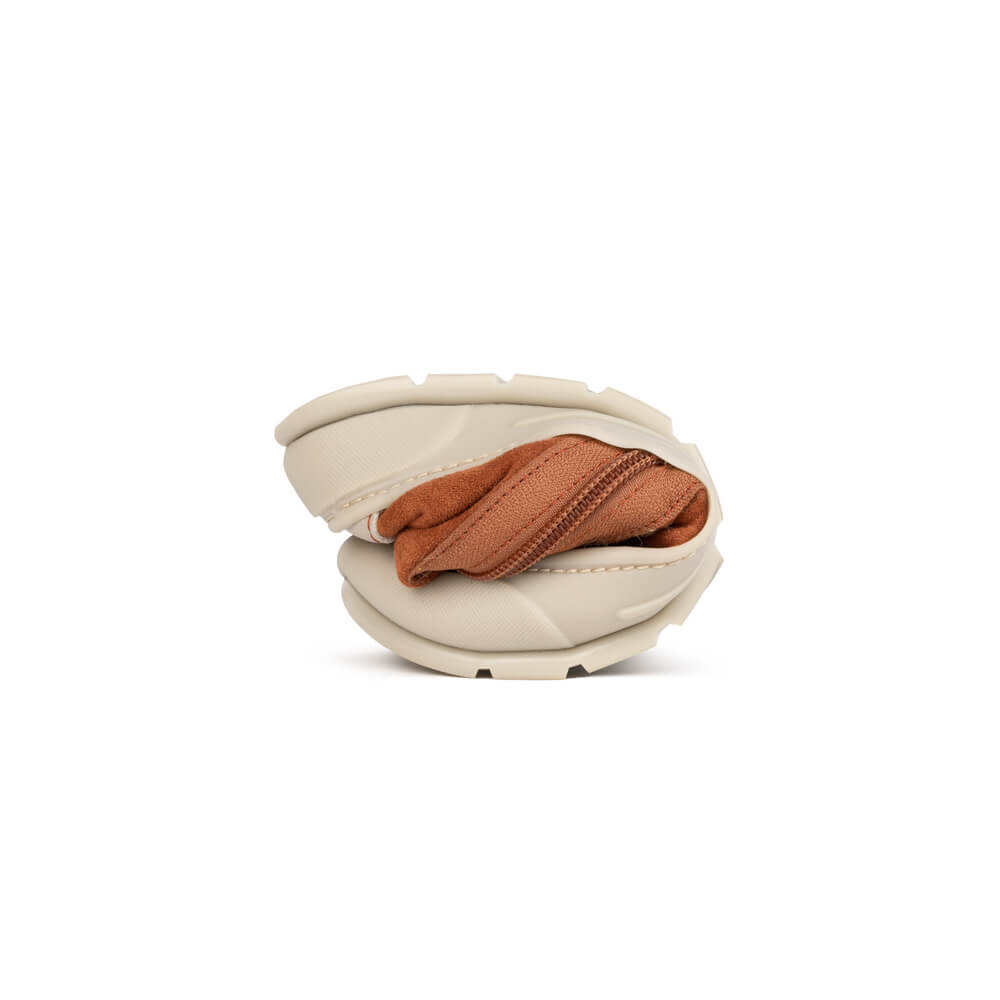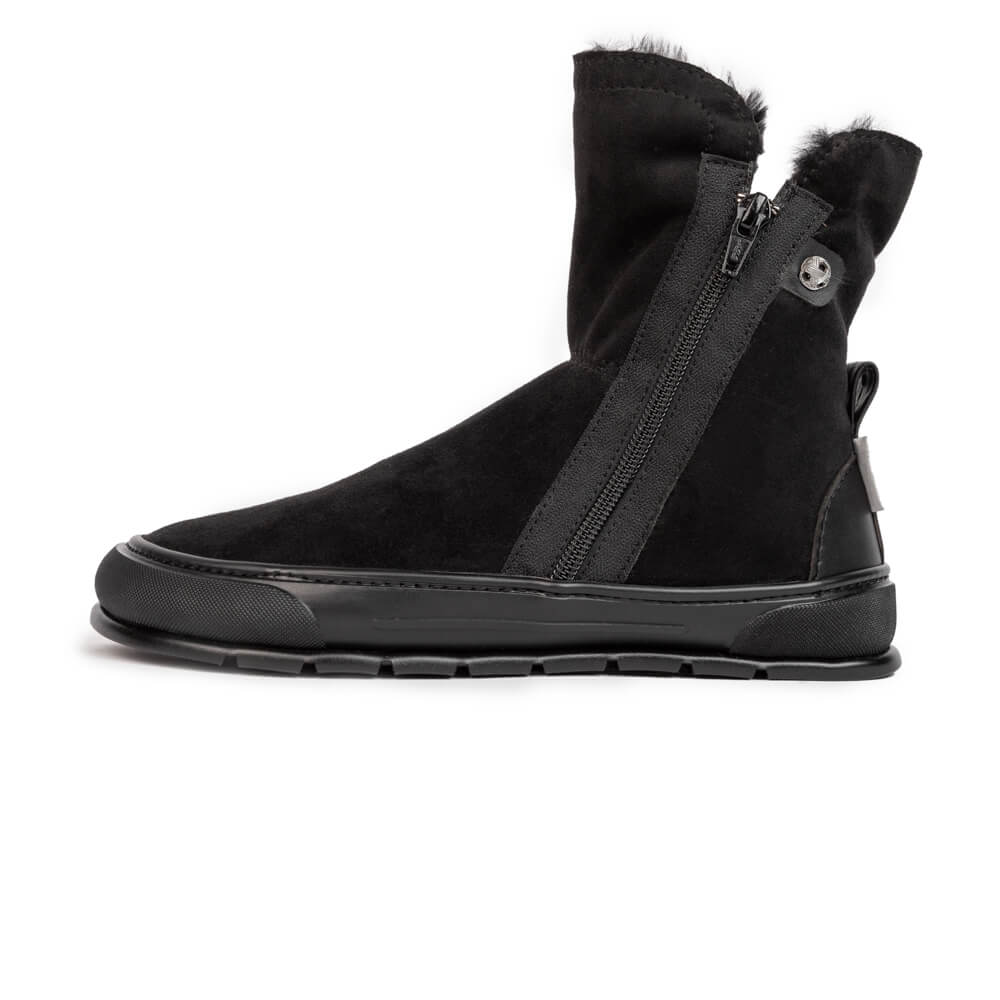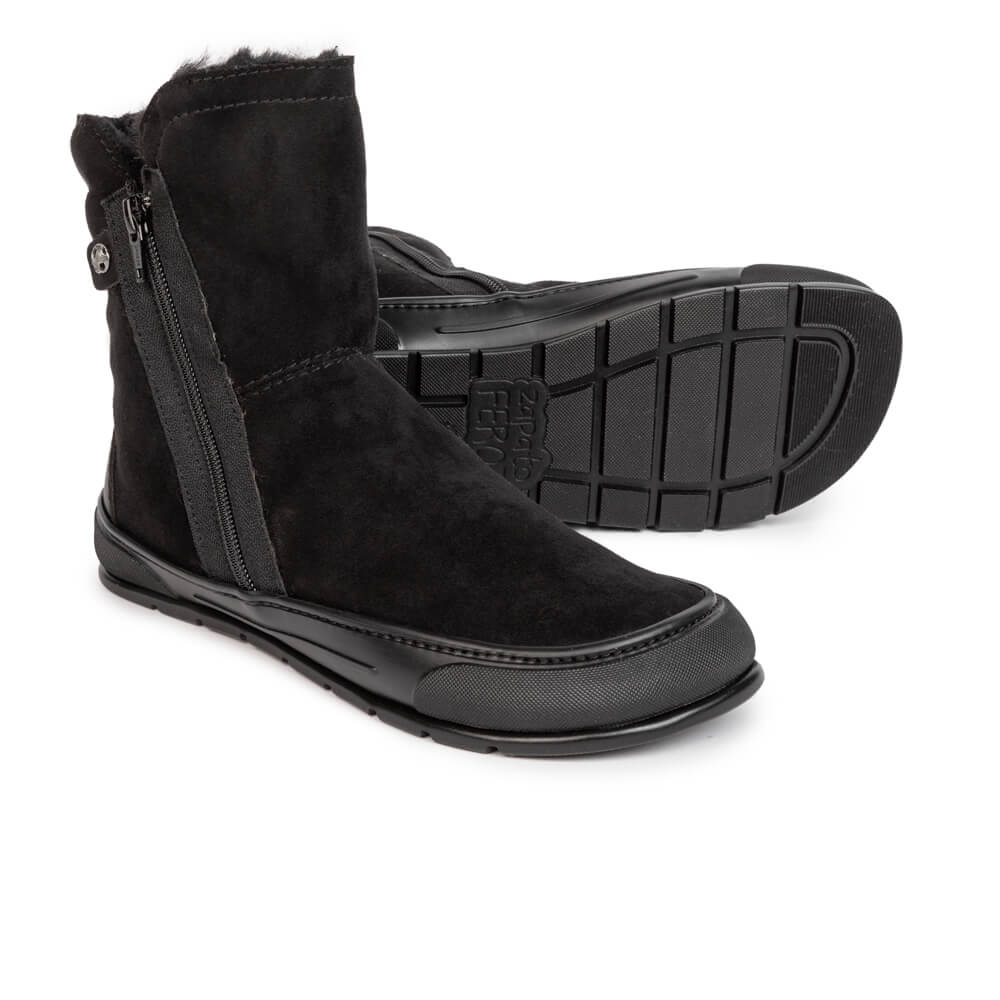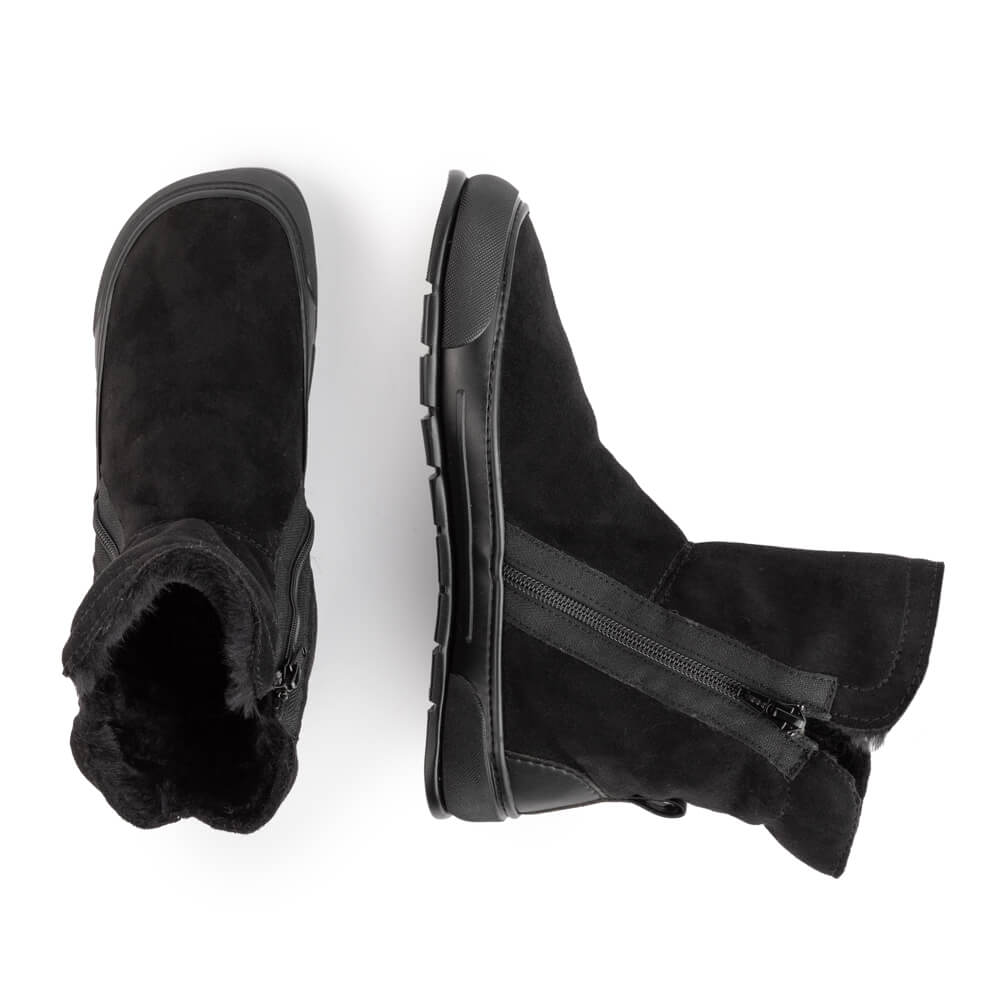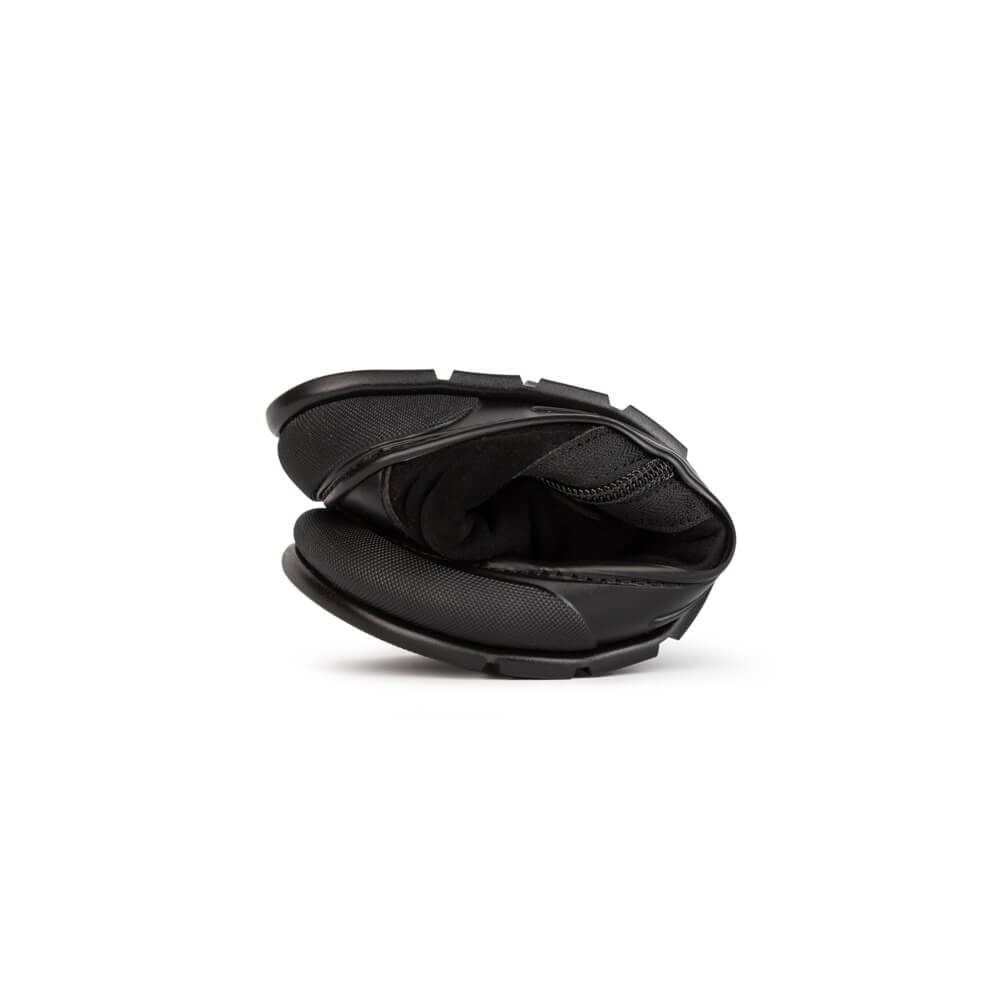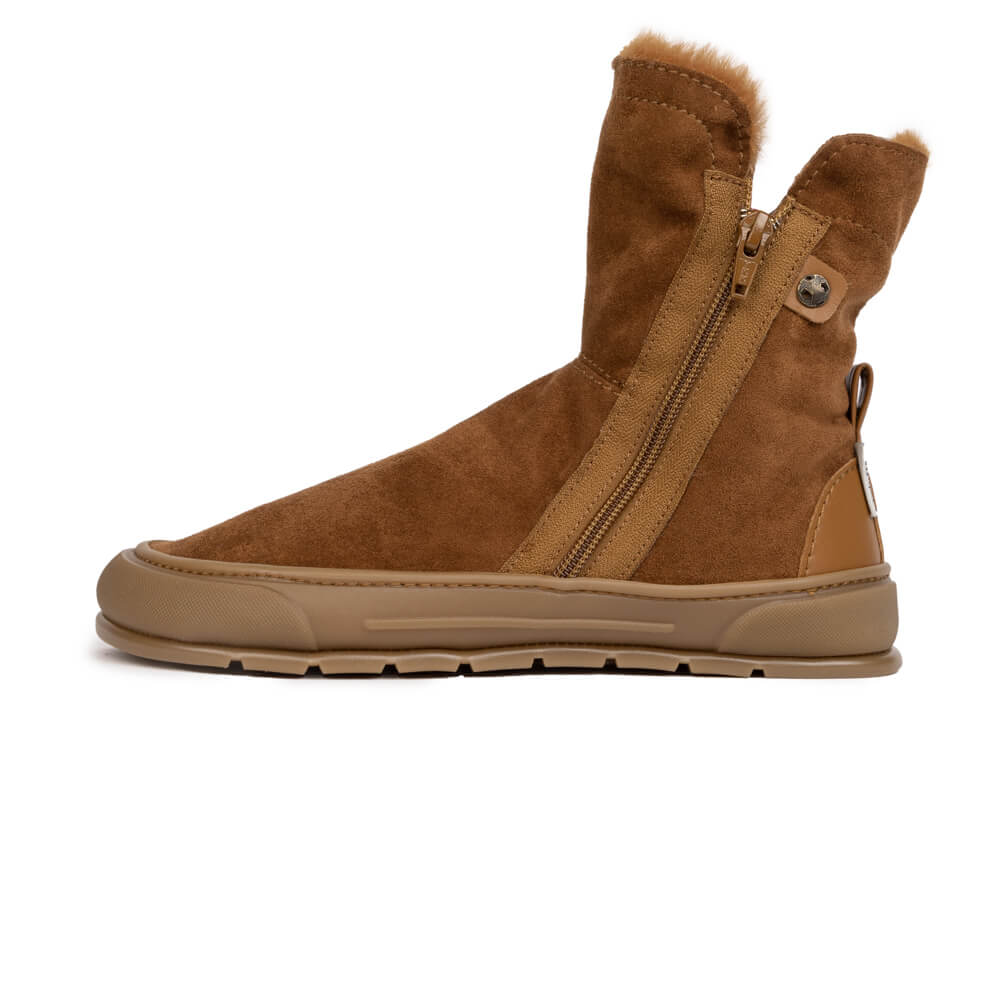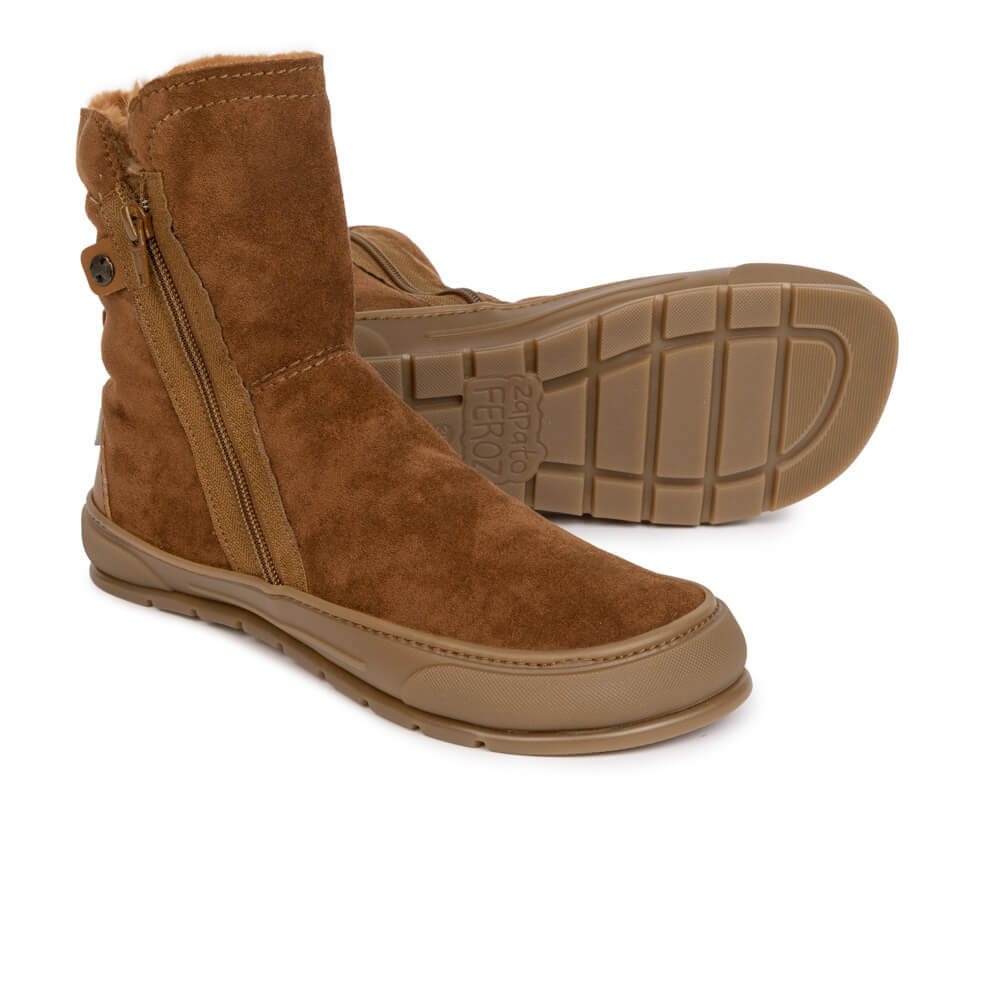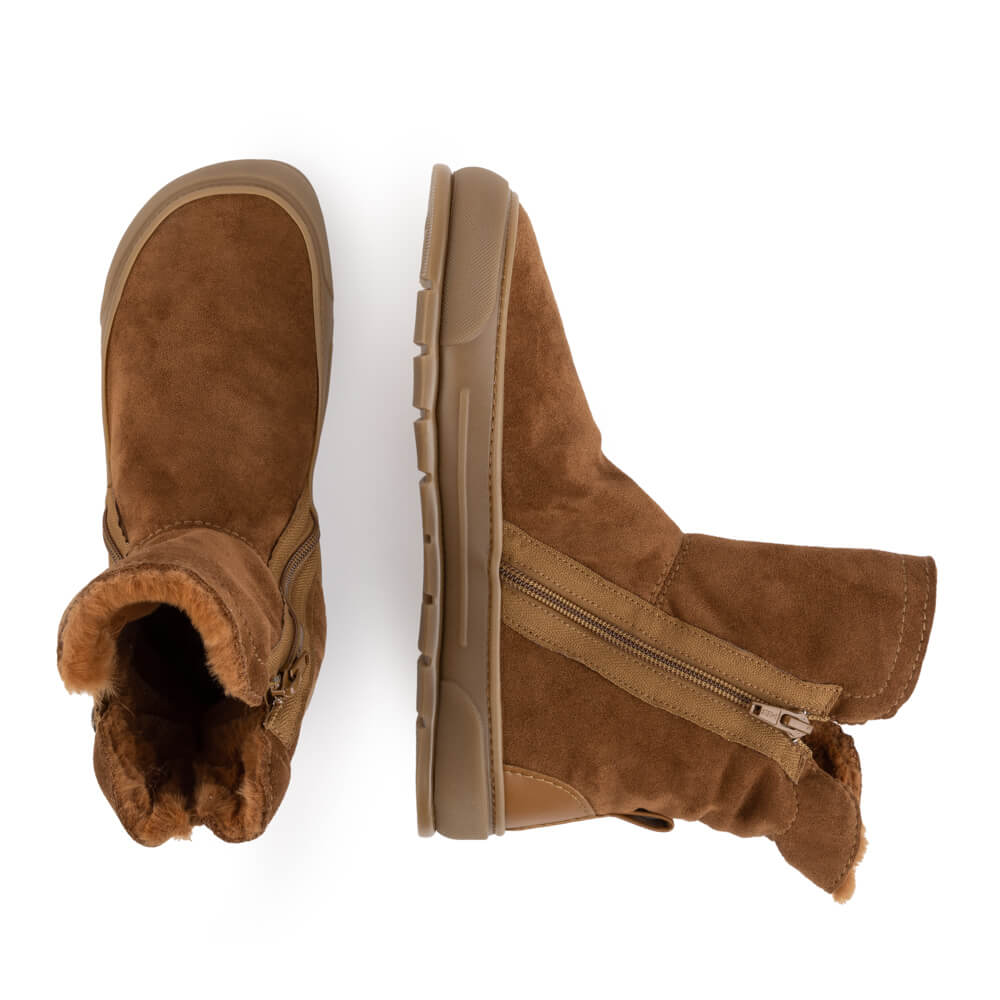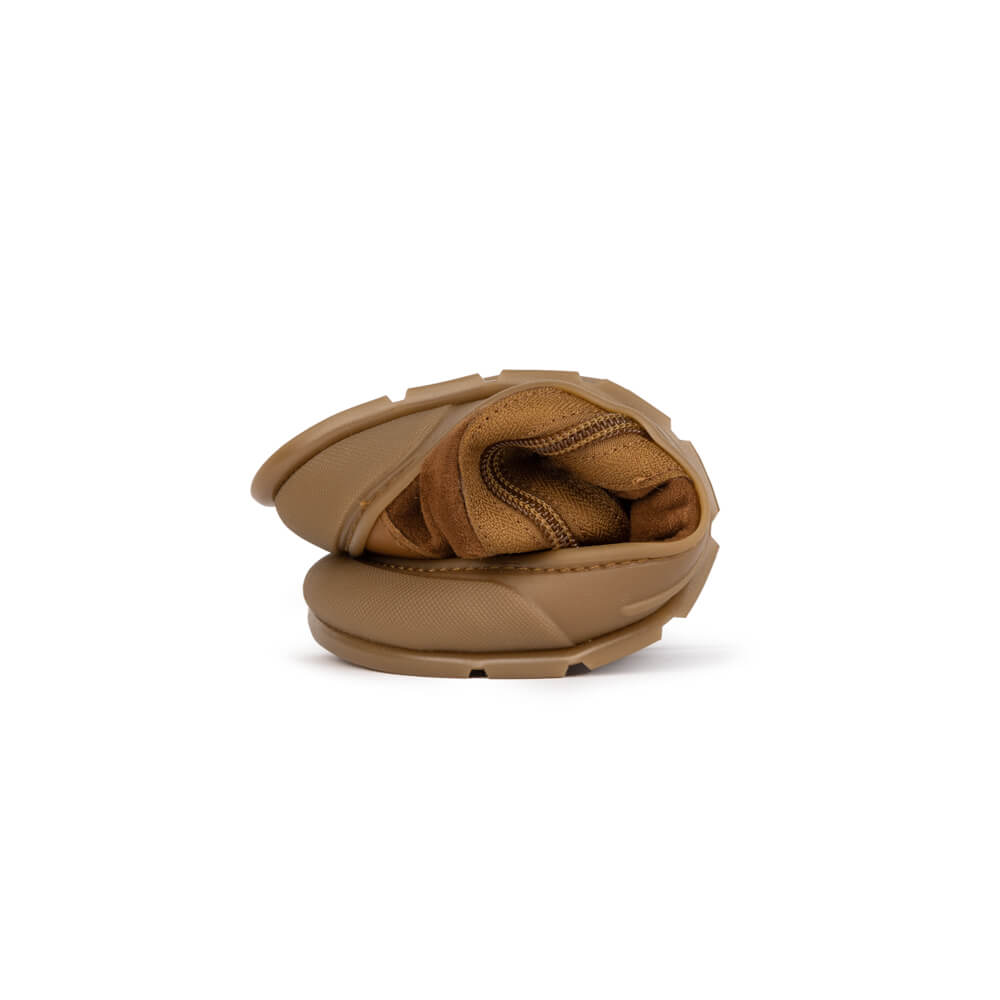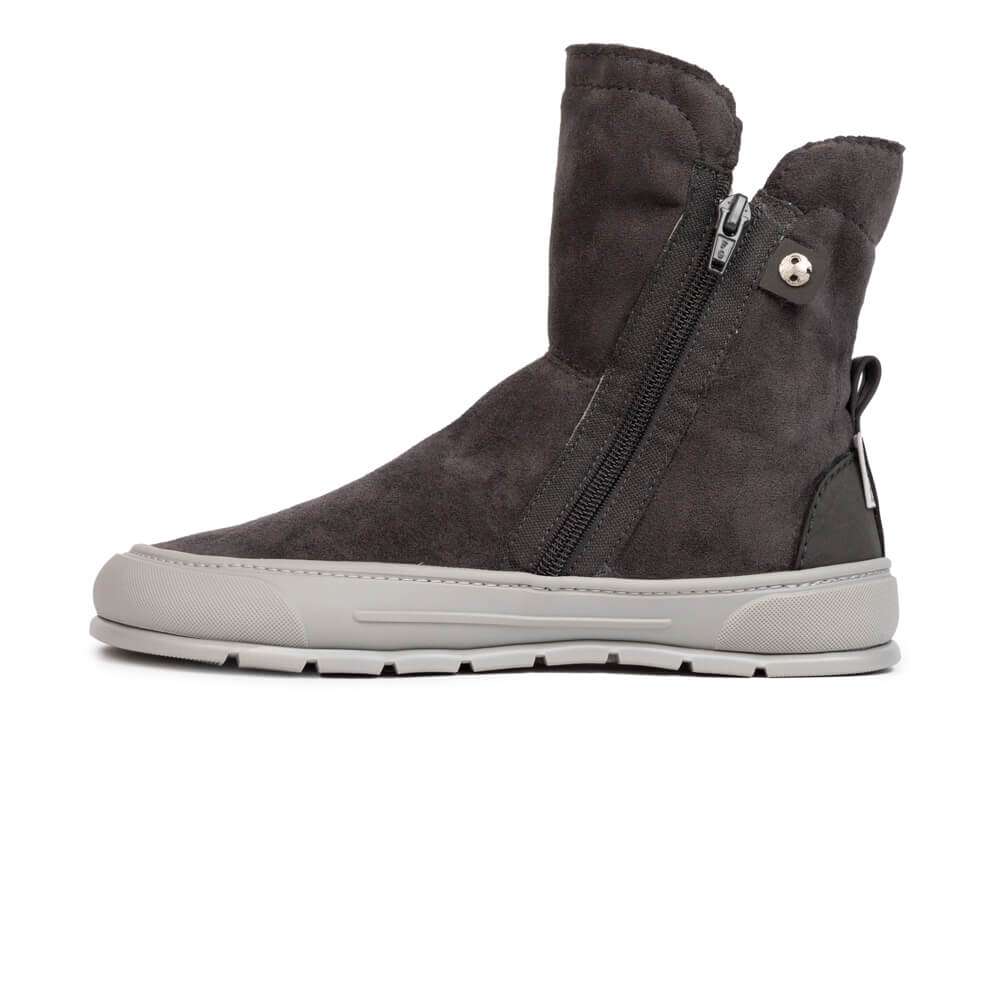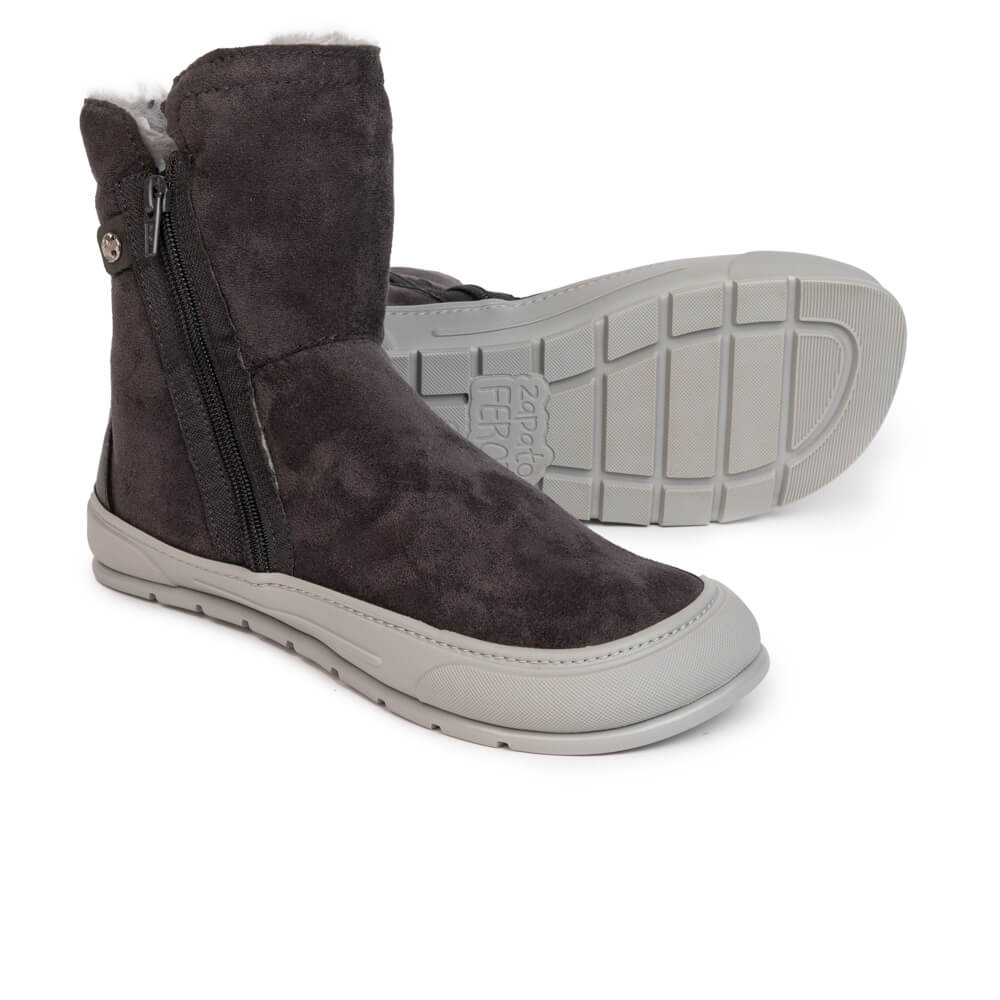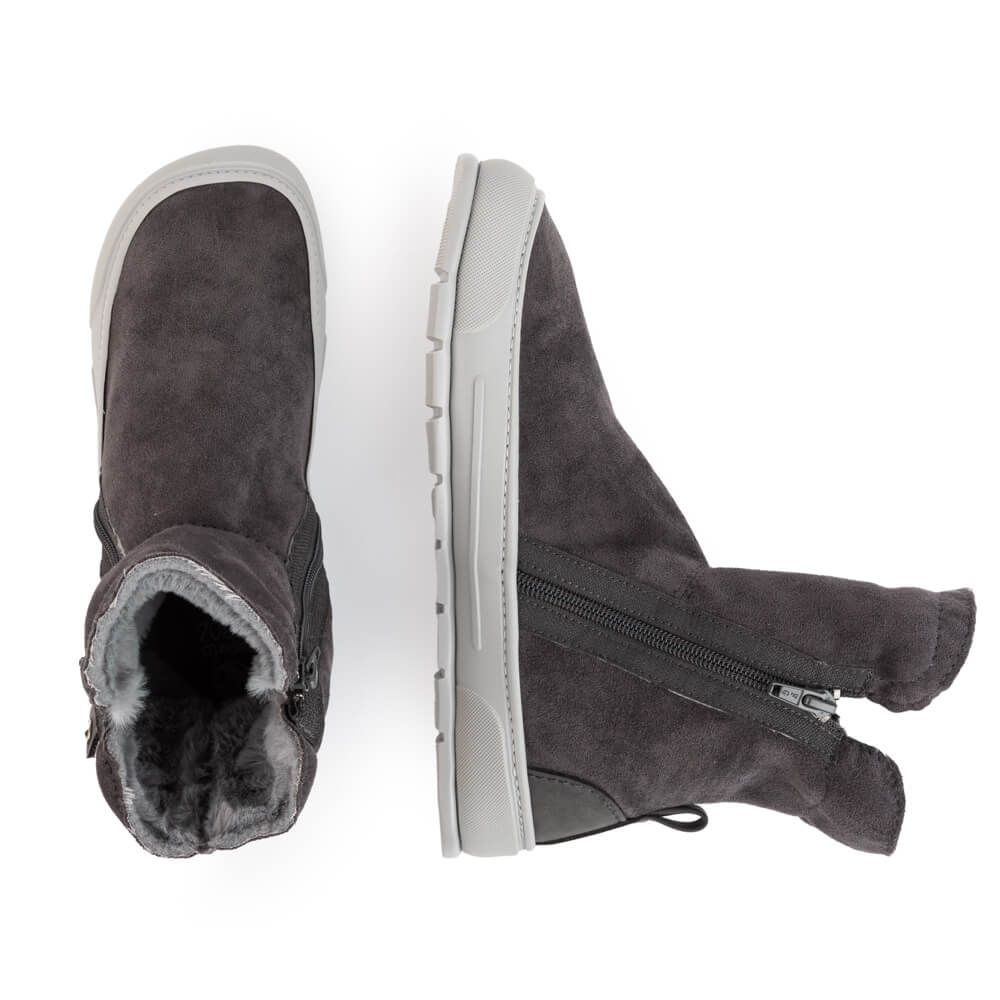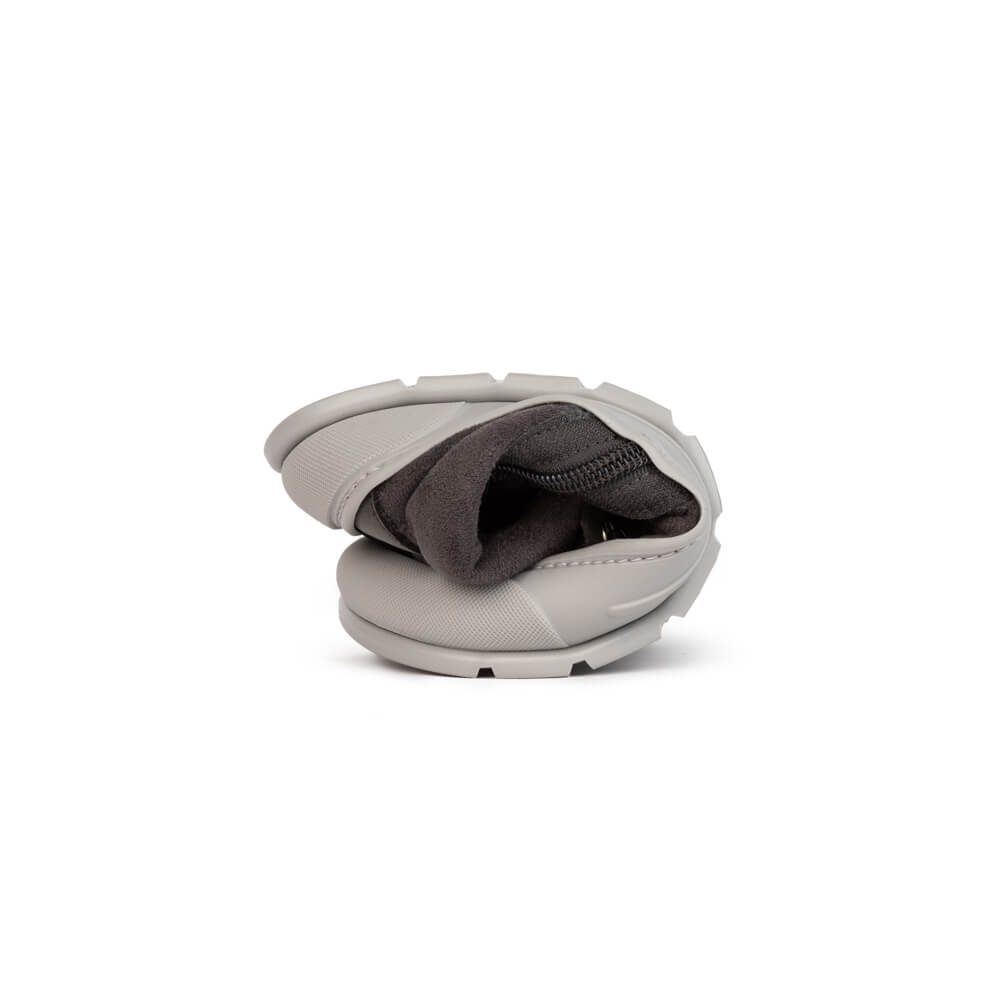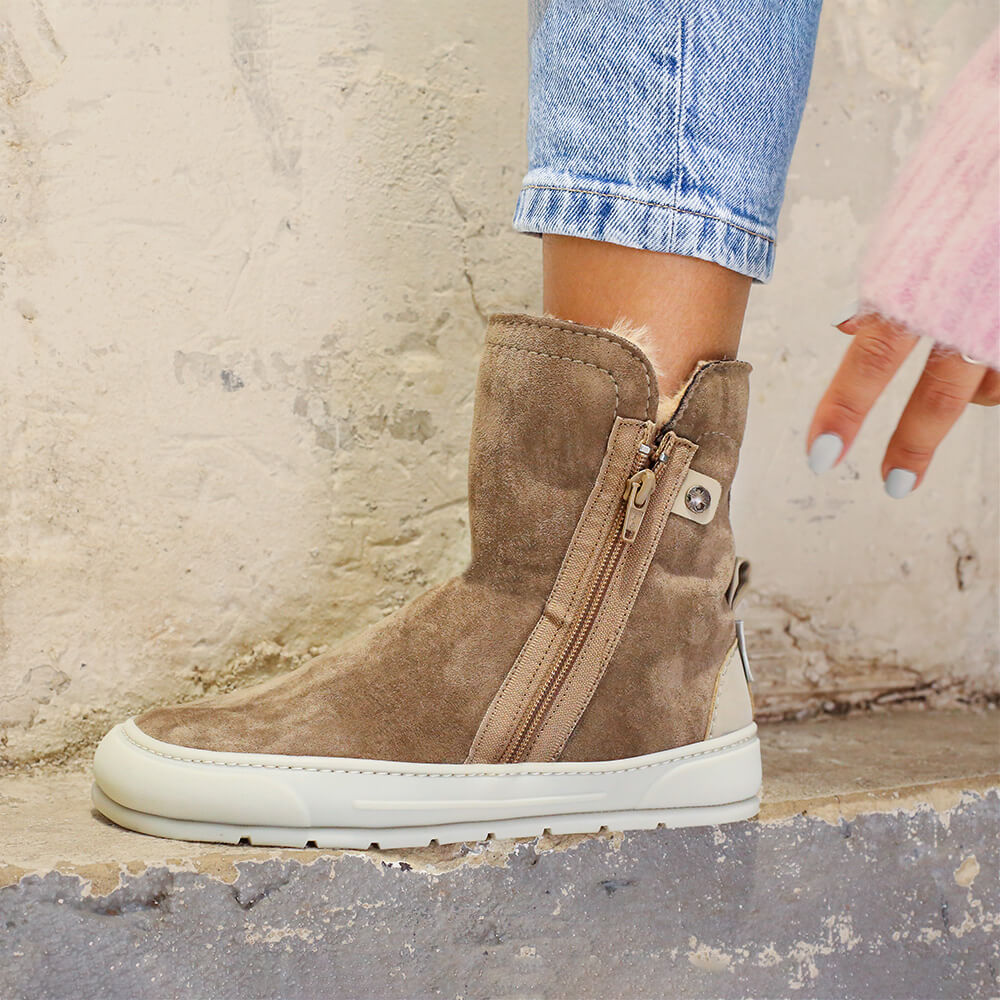 Sale price
79,00€
Regular price
Tax included.
❄️ Boots for cold winters, keeping your feet warm without losing the feeling of walking barefoot.

🌞 Made of suede microfiber and vegan hair lining.

🥑 Improve your quality of life with respectful and healthy footwear.

👶 Would you like to feel the same as your little ones feel when wearing the ferocious ones? This season you can go with the children's Ademuz.
Description
Materials
Care
A boot to feel like you're walking on cloud nine ☁️ in the middle of winter.

🌈 We are expanding the color after last year's success.

🥾 The outer fabric is split microfiber. A soft and flexible material that feels like a glove.

🥦 Made of vegan materials, so that no one is left without them.

🐻 Winter lining, with high thermal comfort.

🌬️ Nitrile natural rubber sole for greater grip in cold weather. The side strap protects the foot against impacts.

👣 Wide last with space for your fingers .

📏 Available from sizes 34-35 (€79) to sizes 36-42 (€99).
Outer material
Exterior fabric in two materials:
🌱 Split microfiber A resistant and washable, thermoregulating synthetic fabric, with a hydrophobic finish (water repellent). An essential basic in our winter collection.
Cover
🐻Vegan fur winter lining, to literally go between cottons, with indescribable thermal comfort .
Insole
👣 Winter insole, warm and with high thermal conformt .

Flat, removable, without bridge.

Made with a recycled, thermoregulating Pet fabric.
Sole
👟 Flat, thin and light sole. It protects you against impacts, allowing you to receive all the information from the ground through your feet.

🥶 The rubber side band provides protection and thermal insulation for winter climates.

🙏 Now also made of nitrile rubber. More flexible and with better adhesion.
⚠️
If you clean your shoes every day, be aware that it may result in long-term negative effects. Excessive cleaning can accelerate the degradation of the shoe.
❌ Do not put them in the washing machine because we cannot guarantee they will come out in good condition.
❌ Brightly coloured shoes may lose some of their colour if submerged in water. We recommend only using a well-wrung damp cloth to clean your footwear.
How to clean your microfibre Zapato Feroz footwear:
🧹
Dry brush
with a hard shoe brush to remove excess dirt.
💧Put some
natural shoe cleaner
on a soft shoe brush and wet the brush slightly with water.
🧹
Brush the shoe
.
🧼
Dry the shoe
with a cloth..
🌟
Ready to wear!
This video shows you how to clean your Zapato FEROZ footwear: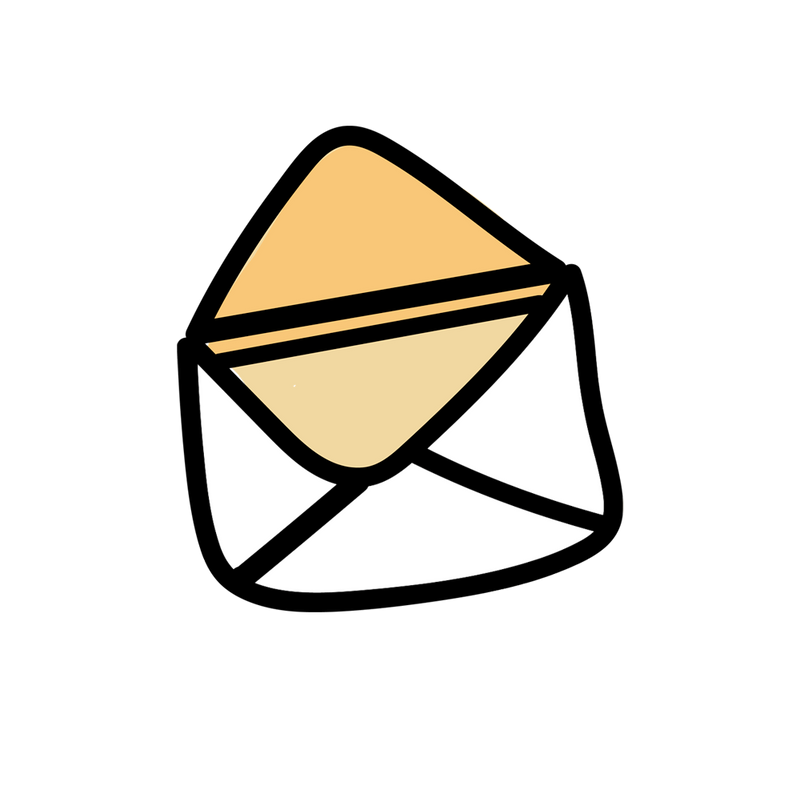 Don't miss out!
We will send you information about shoes, offers and news from our brand.