Sale price
63,00€
Regular price
79,00€
Tax included.
❄️ Warm and comfortable winter boots.

👶 Do you want the same barefoot feeling as your little one when they wear their Zapato FEROZ shoes?

👣 A minimalist boot that respects your feet and quickly adapts them to the feeling of walking barefoot.

🧠Enjoy a barefoot experience you will never forget... once you try them, there's no going back.
Description
Materials
Care
☁️ A perfect boot for the middle of winter, it's literally like being wrapped in a duvet, with indescribable thermal comfort, in addition to its waterproofing treatment.
🐑🌱In two options: natural sheep's wool or vegan material, so that no one is left out.
🦶 As with all our shoes, we have developed this line of boots with the health of your feet in mind.
Fine, flexible and completely flat sole.
Wide last with plenty of room for your toes.
Foot-shaped boots.
🐑 Natural sheep's wool: black and nut.
📏 Available in sizes 34-35 (€99) and 36-42 (€119).
🌱 Vegan (Microfibre): Beige, nut and black .
📏 Available in sizes 34-35 (€79) and 36-42 (€99).
🐑 Natural leather and sheep's wool: black and nut.

🌱 Vegan (Microfibre): Beige, nut and black.

Opiniones
Valoración de los clientes
50
los revisores recomendarían este producto
Escribe un comentario
Haz una pregunta
07/03/2023
Ivi 0.

Spain
Alcoy talla 34
Son muy cómodas, compre mi talla habitual y perfecto. Me daba miedo que la suela fuera demasiado fina y me doliera la planta del pie pero para nada.
02/03/2023
Emilia

United States
Recomiendo este producto
Fantastic barefoot boots
I don't normally review online, but these boots have been such a success for me that I felt I must, hoping that they'll be produced for another run! I've been looking for a barefoot winter boot that isn't **** and is comfortable for quite a long time. I ordered the black lambskin in a 41 from Anya's shop (normally a 9.5-10), and they fit perfectly. Plenty of toe room, secure enough around the ankle unlike uggs, zippers for ease, and the rubber rim that rises up around the toes gives added protection. With warm socks and water proofing, I find them up to cold and even wet conditions! I wear them all the time. Been walking all over the city in them for a couple months now, and they're holding up just fine.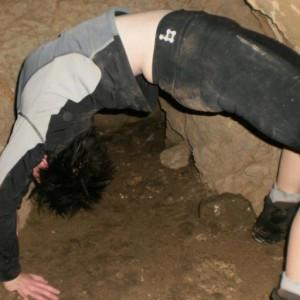 AI
13/02/2023
Aitziber I.

Spain
24/01/2023
M. Carmen

Spain
Recomiendo este producto
Decepcionada
Tallan pequeñas, incluso habiéndome cogido un número más al mío, como aconsejo Laura en el directo. La plantilla 37 es igual que el 36 de las que pedí en verano. Viene retorcida como sino entrará en la bota. La suela no aísla del frío. Vienen con bastantes taras en los pespuntes. Malas terminaciones, por el precio que tienen faltan muchos detalles. Son hormas para pues finos. En la última foto que sale mi mano he superpuesto las 2 plantillas, el 36 y el 37. No hay diferencia. Además a la plantilla nueva vienen marcados las rajitas al incorporarla a la bota, pierdes cm por todos lados. Incluso diría que se queda en un 35.
¡Hola, M.Carmen! Vaya, lamento tu decepción con nuestro producto. Por lo que veo en las imágenes, las plantillas de tus feroces son totalmente normales. De hecho, se trata de una de las mejoras que hemos implementado en los pares de la temporada AW22. En un primer momento, las plantillas pueden presentar ese aspecto "curvado". Esto se hace para que, con el uso, al compactarse el tejido de la misma, la plantilla siga cubriendo toda la superficie de la suela y no se mueva ni se escape. En cuanto al aislamiento del frío, la sensación térmica es algo bastante personal, y lamento que ésta haya sido la tuya. Quizá con nuestra nueva plantilla térmica, notes mejoría. Por lo que veo en la imagen de las dos plantillas, la inferior si que es unos milímetros mayor, que es justo la diferencia que existe entre las dos tallas. No obstante, cualquier problema en el que podamos ayudarte, te animaría a escribirnos a través de nuestro formulario de contacto, para que te echemos una mano con cualquier incidencia que tengas. ¡Saludos Feroces!
Review
Vinieron con una raja en la suela y algo sucias, tuve que devolverlas
¡Hola, Rocío! Siento mucho el problema que me indicas, puede que se tratara de algún problema durante la producción de tu par. En este caso, si eres tan amable, comunícanoslo a través del formulario de contacto de la web para que podamos ayudarte a resolver la incidencia lo antes posible. ¡Saludos Feroces!
Don't miss a thing!
We will send you information about shoes, offers and news from our brand.
Tea felt more comfortable and confident barefoot.
I seek to offer Diego the best possible option to contribute to a good development.
Gamil has taught us that to learn to walk, nothing better than going barefoot.
FEROZ shoe is the ideal footwear for babies