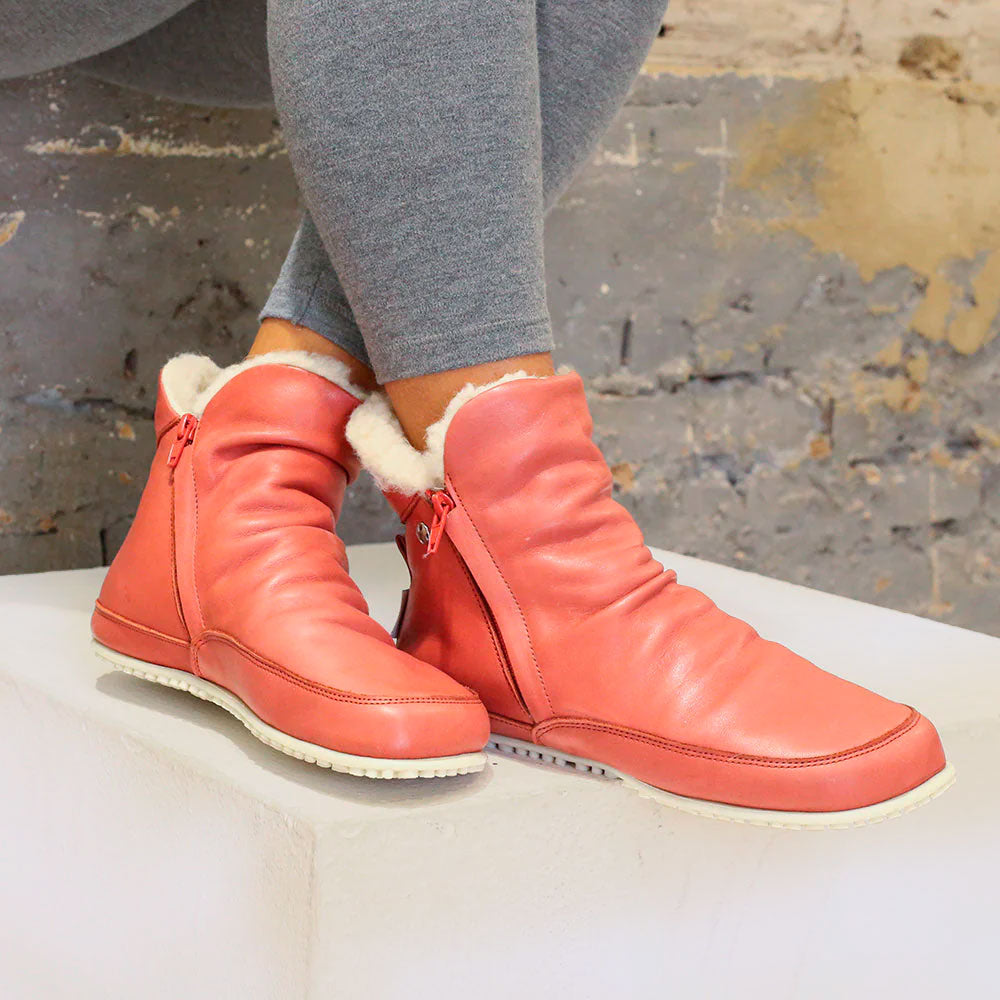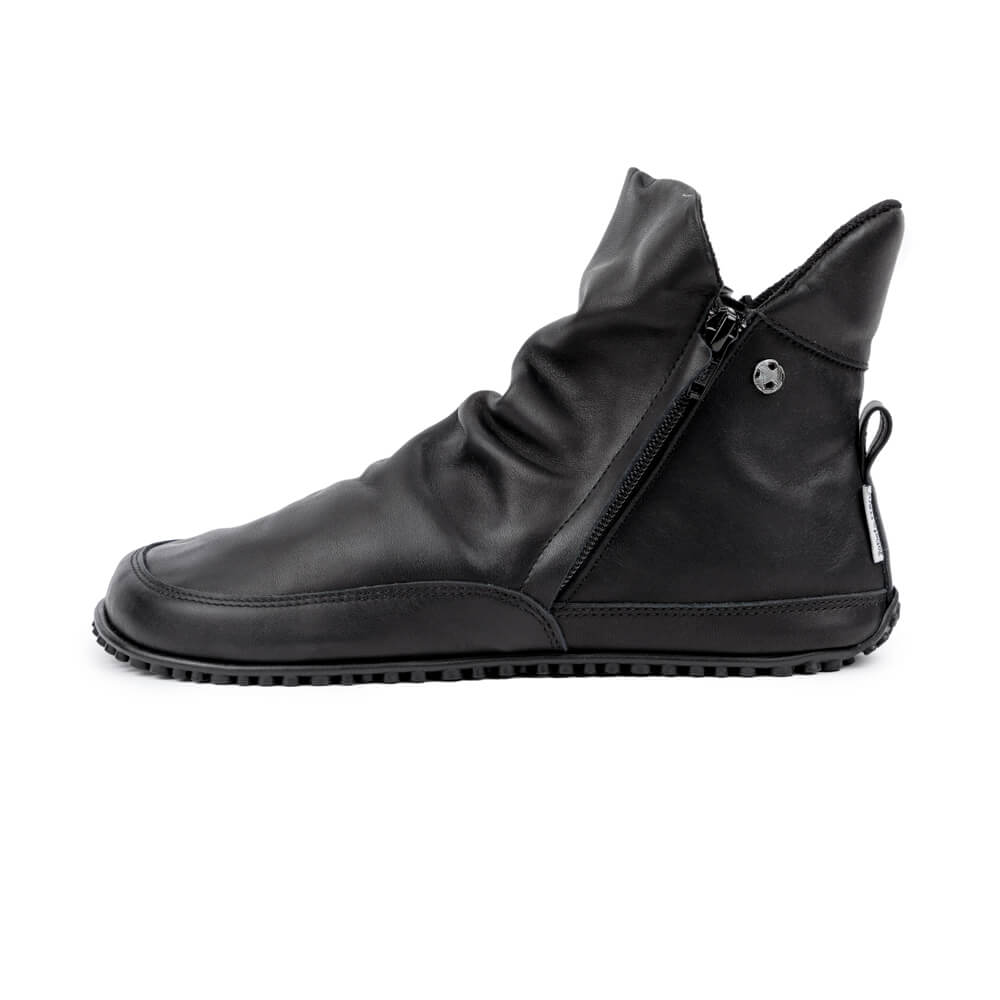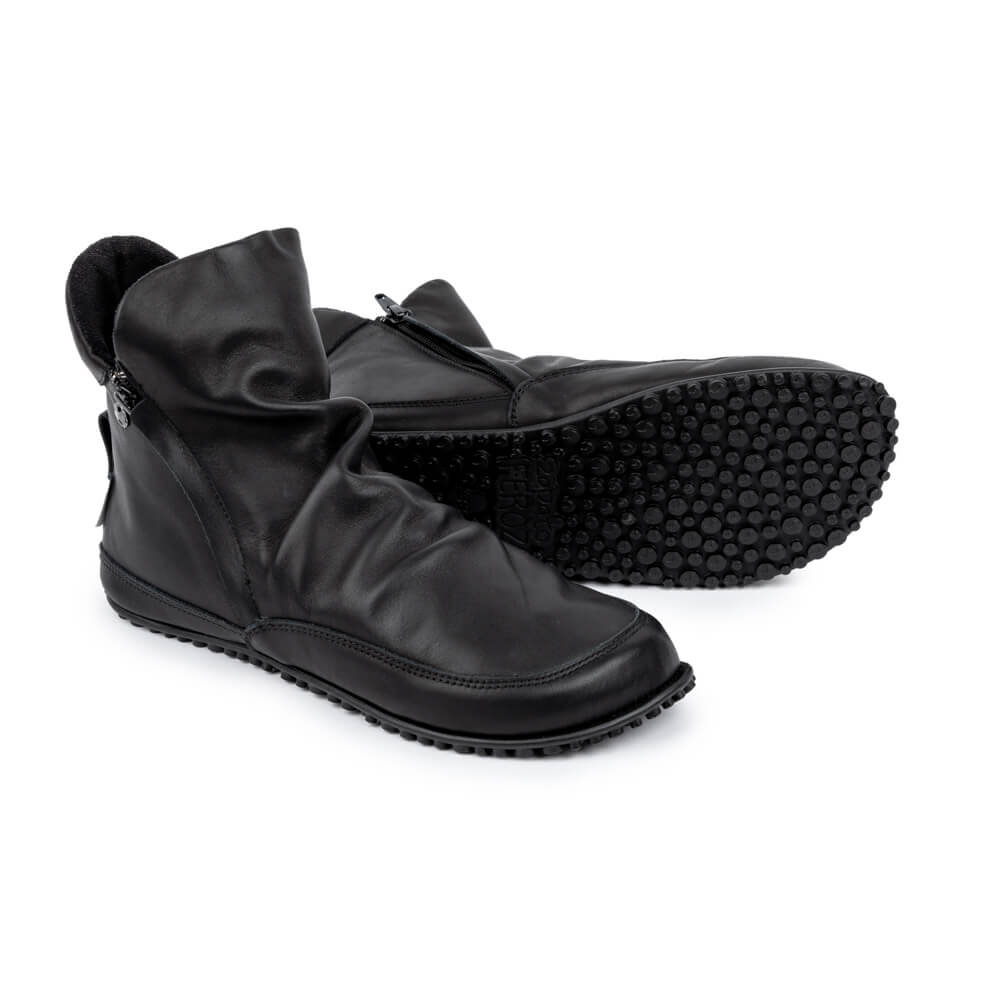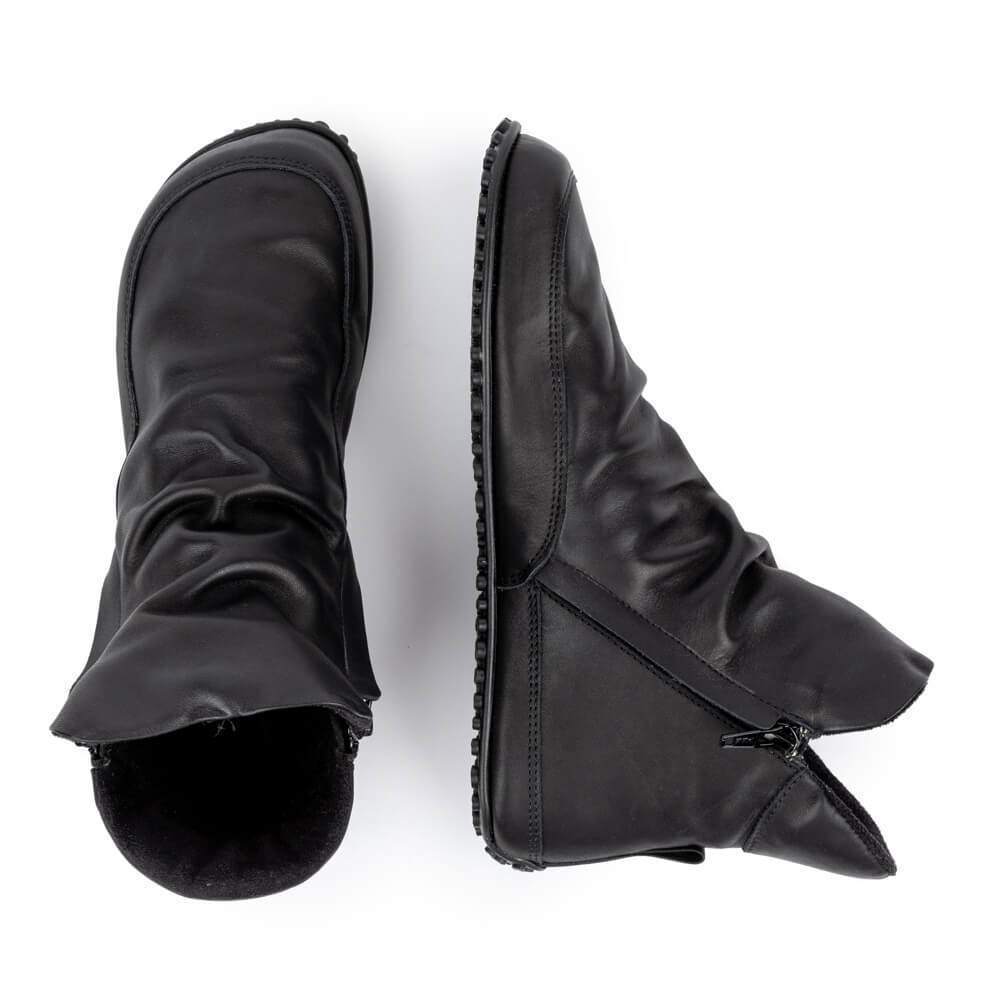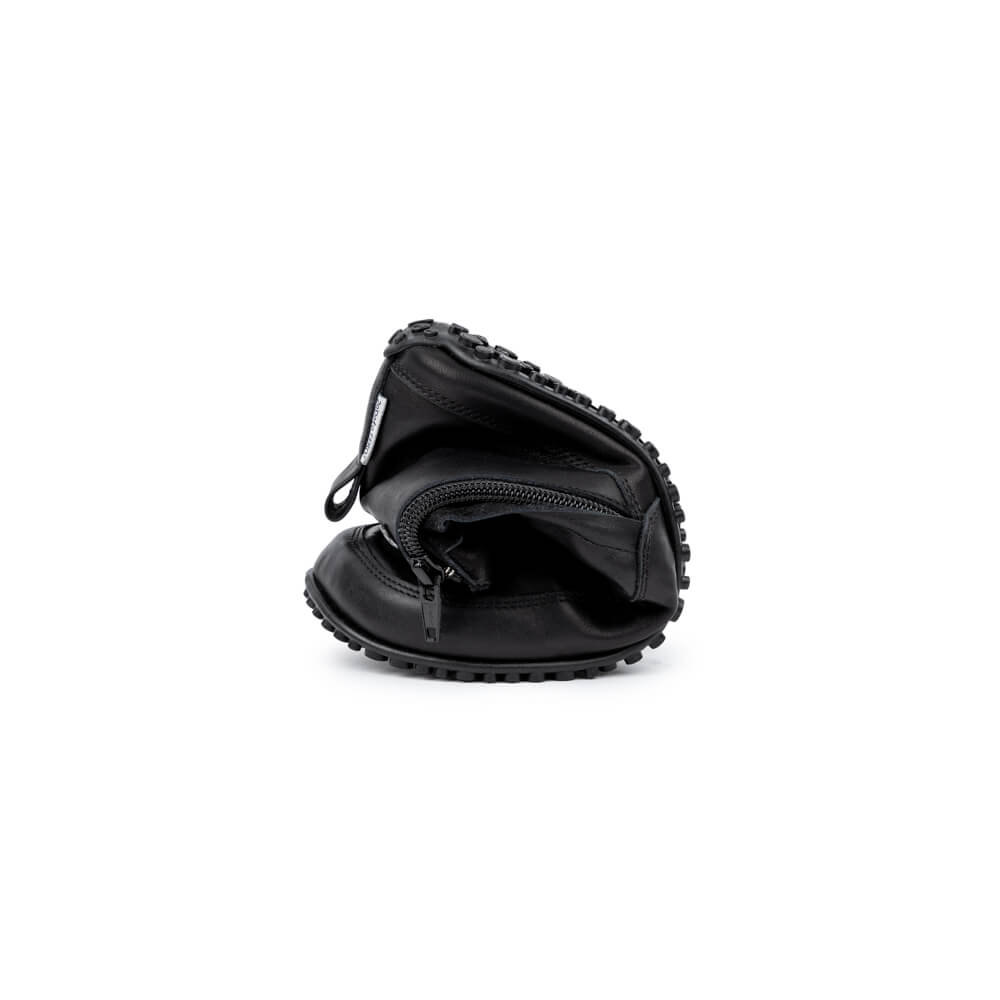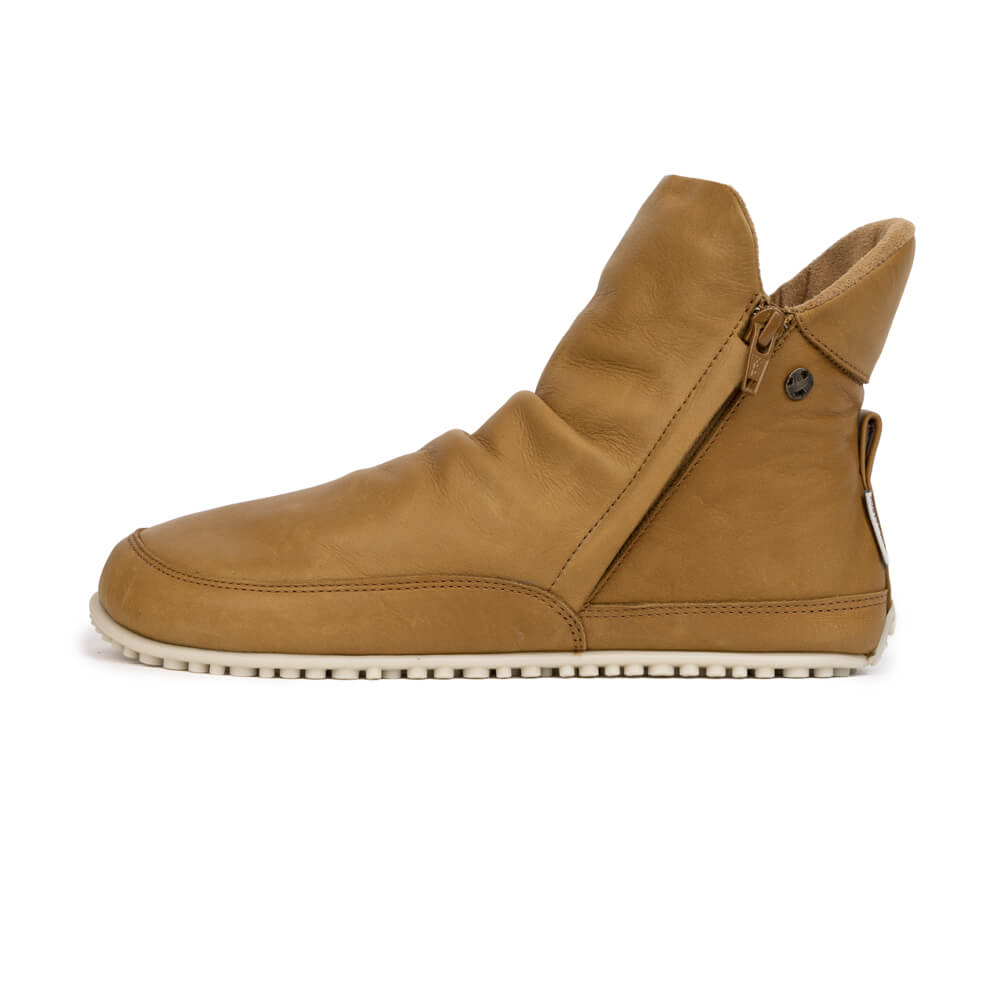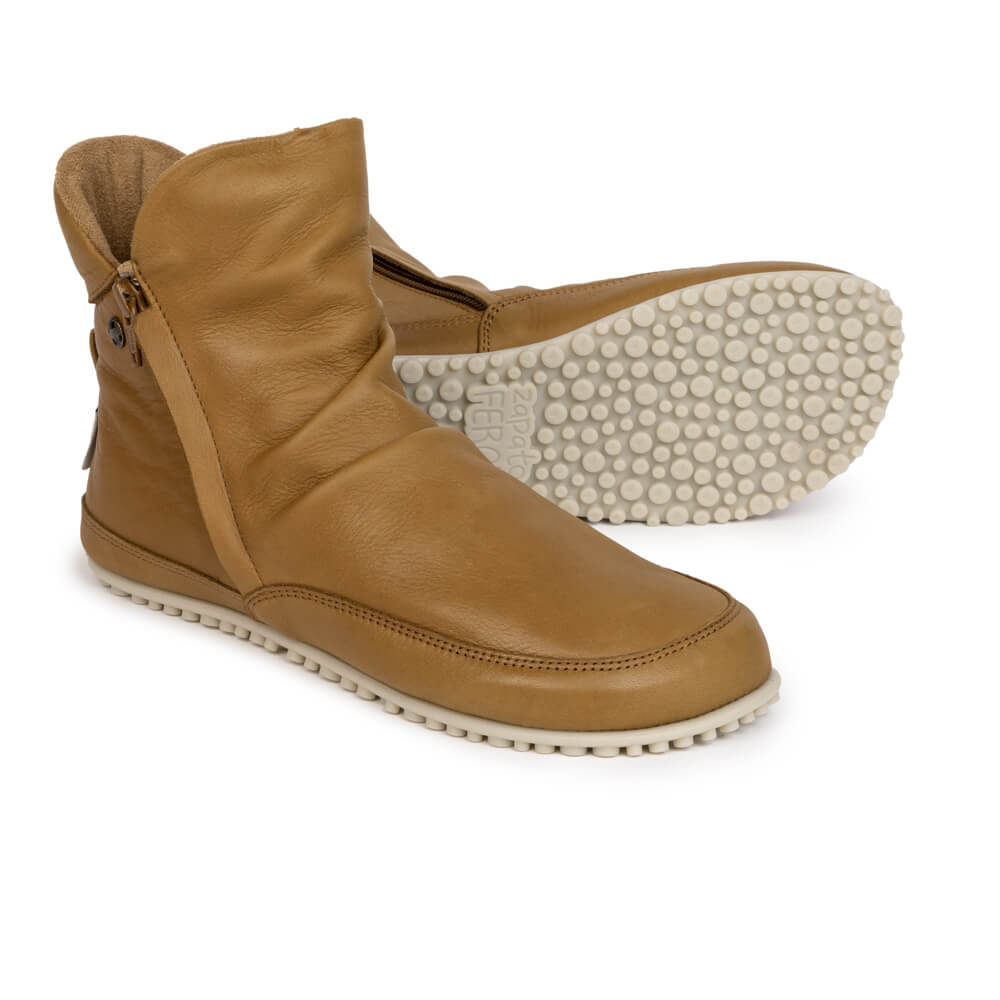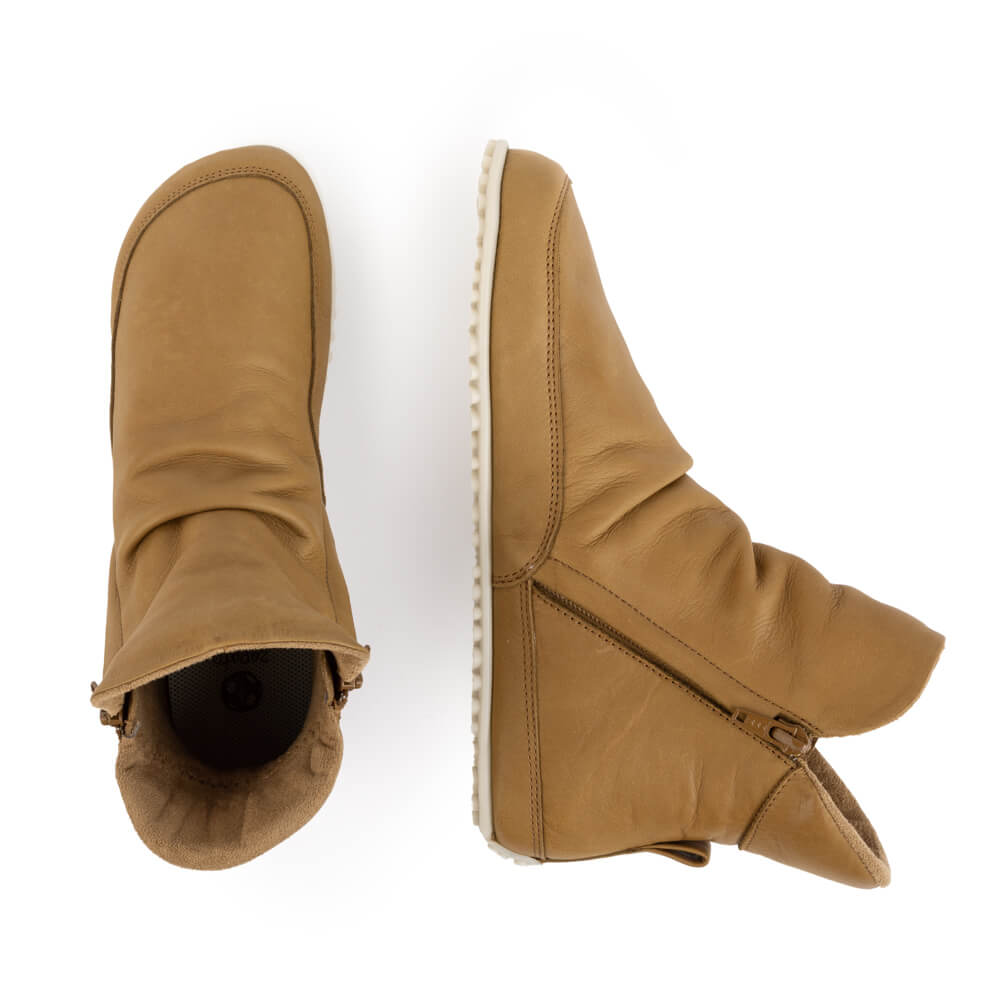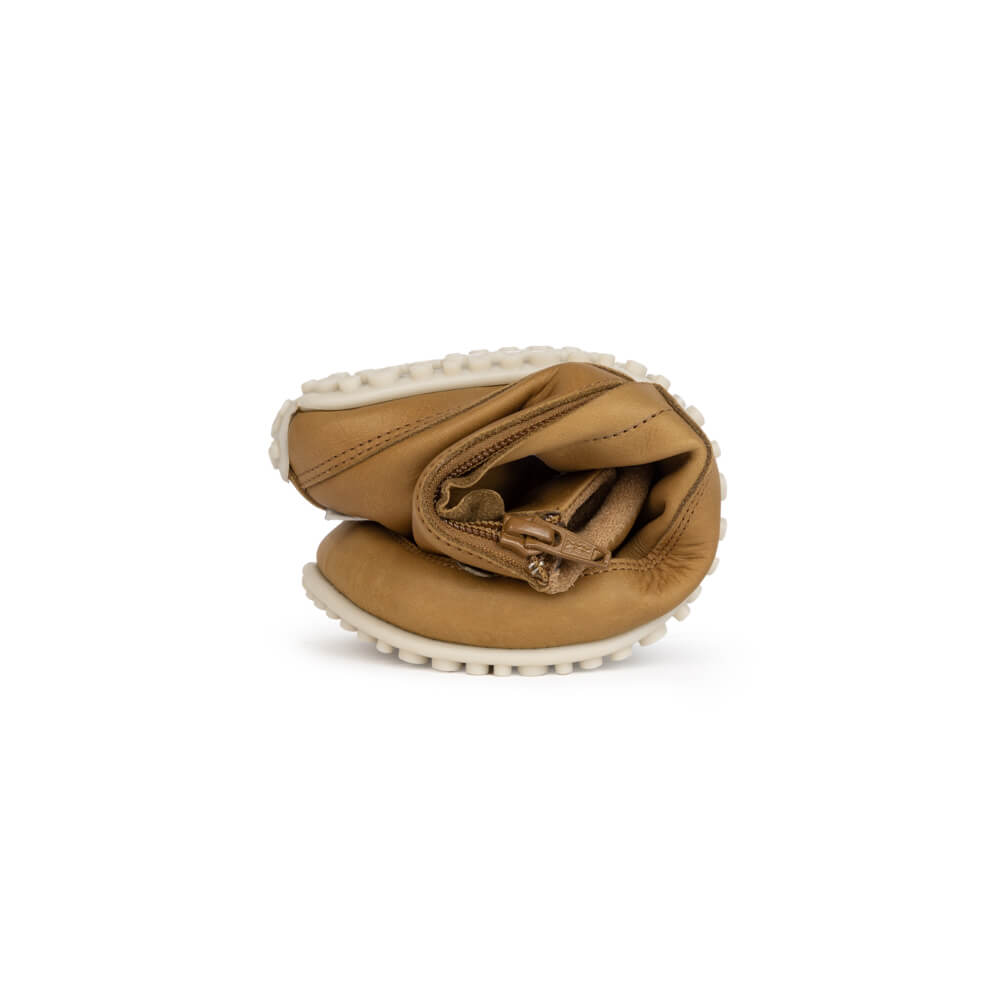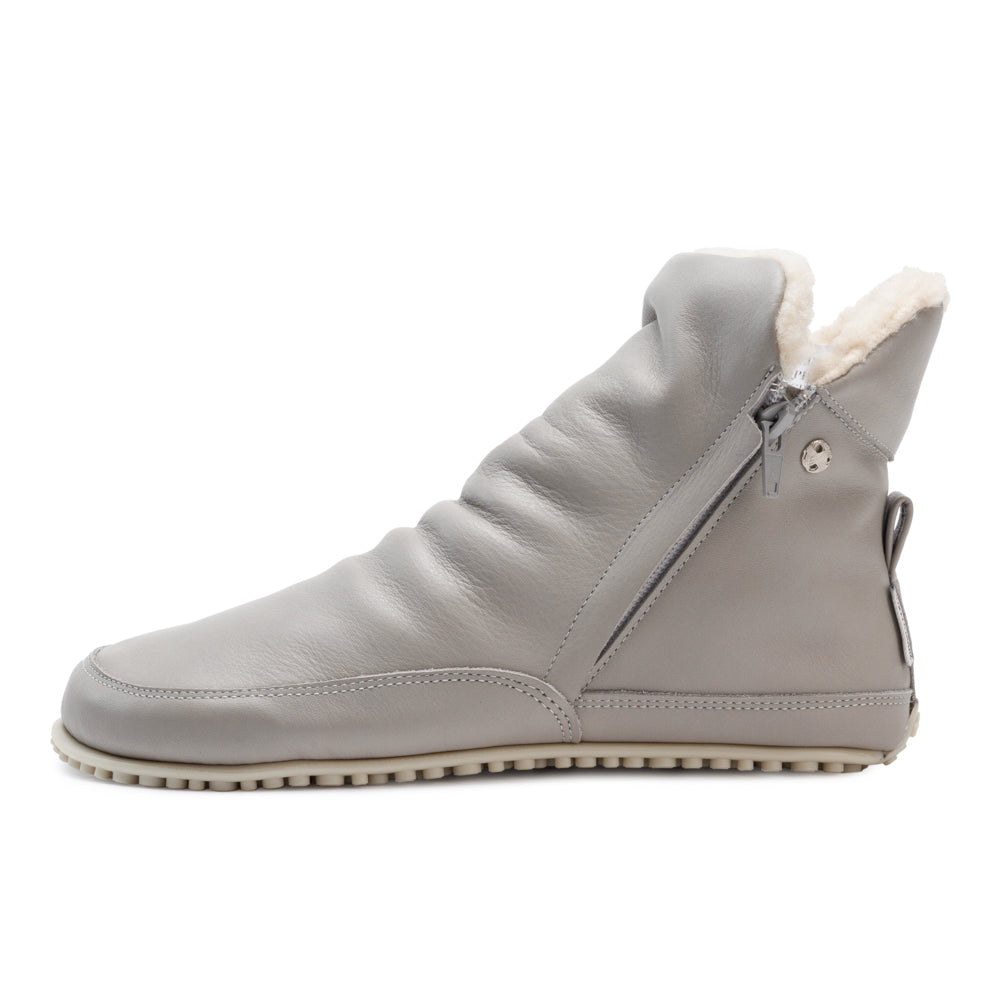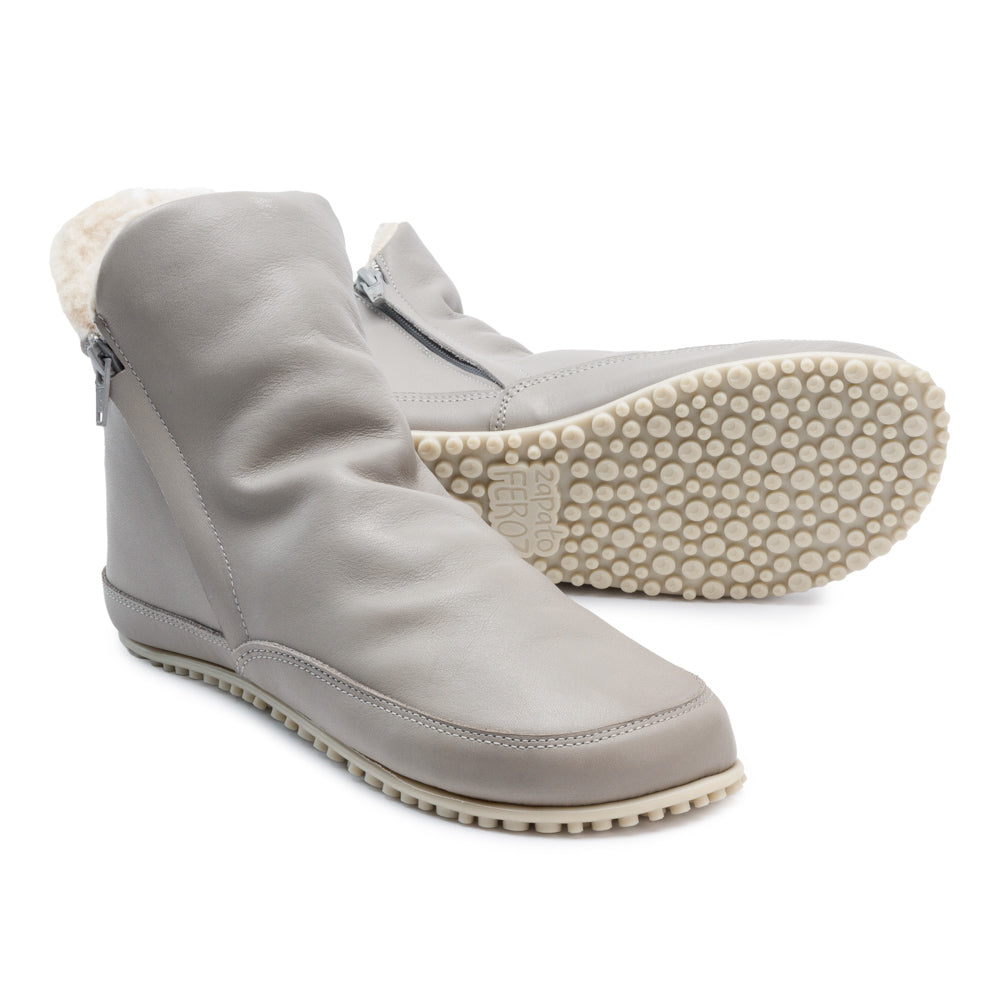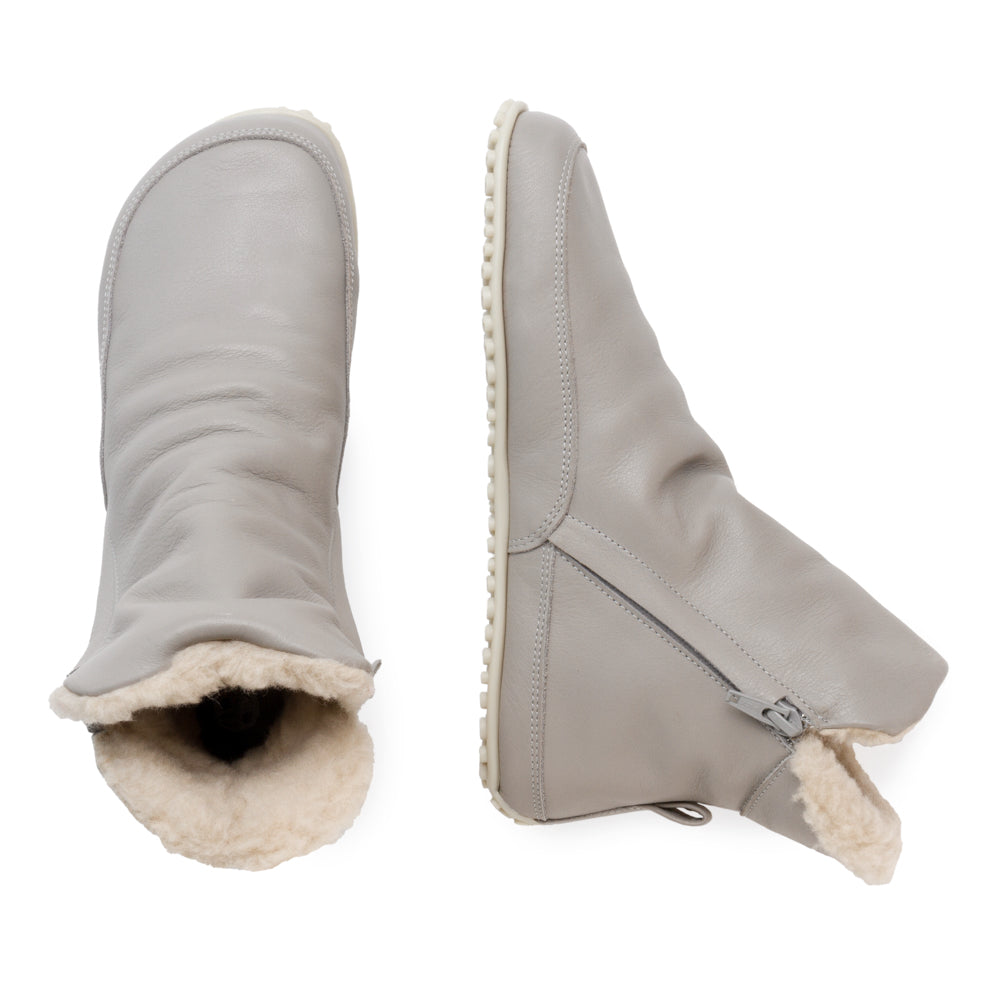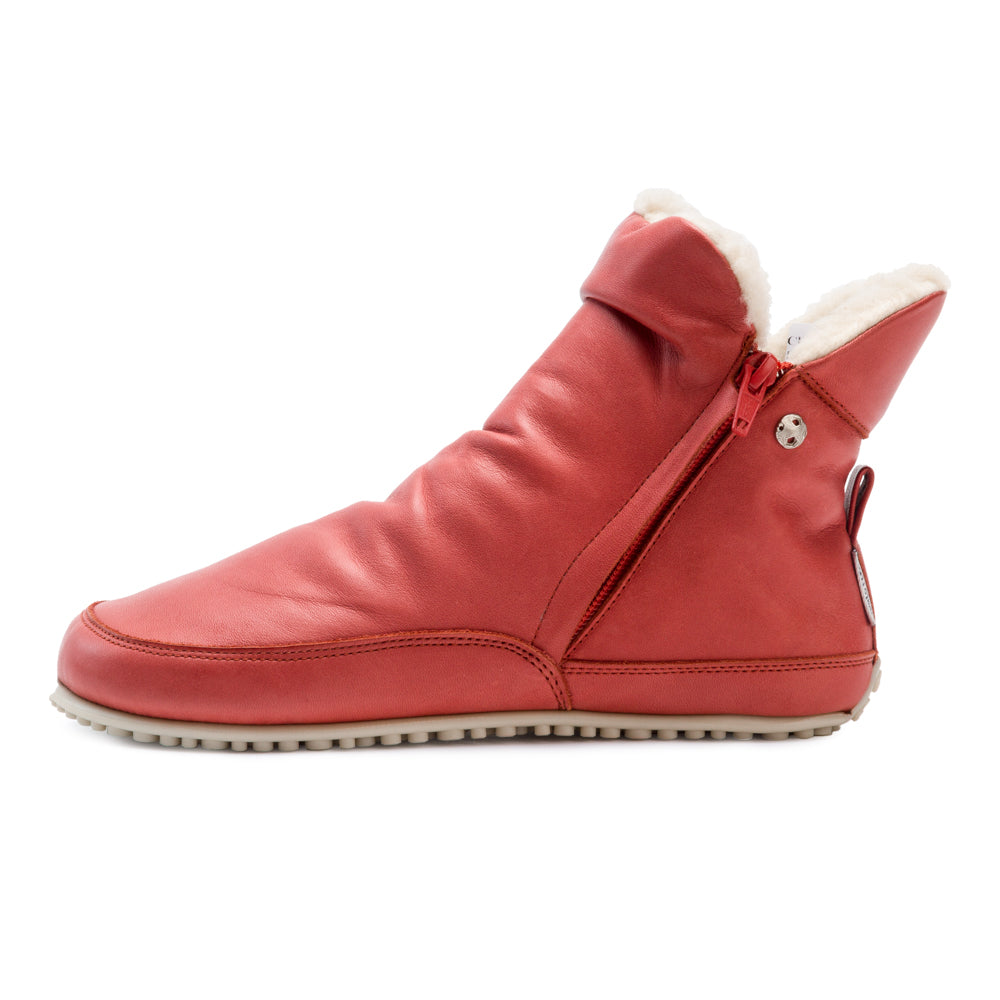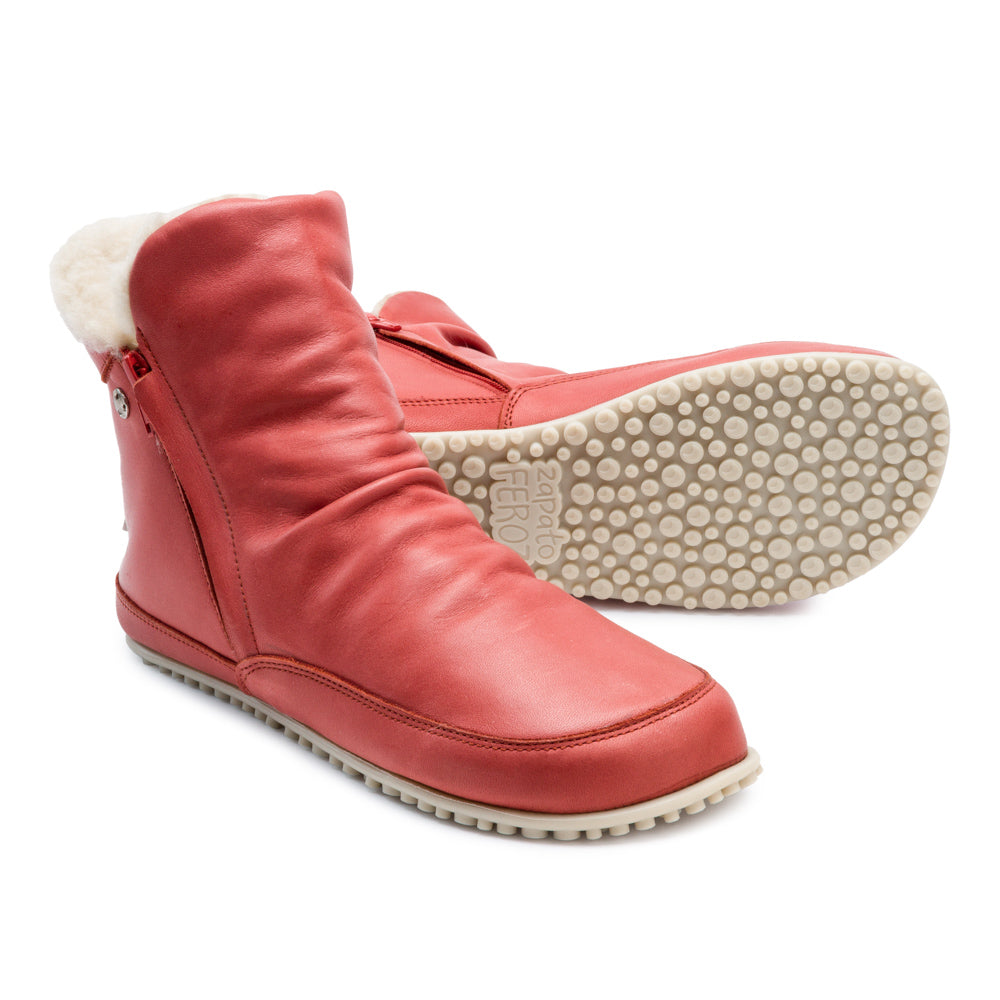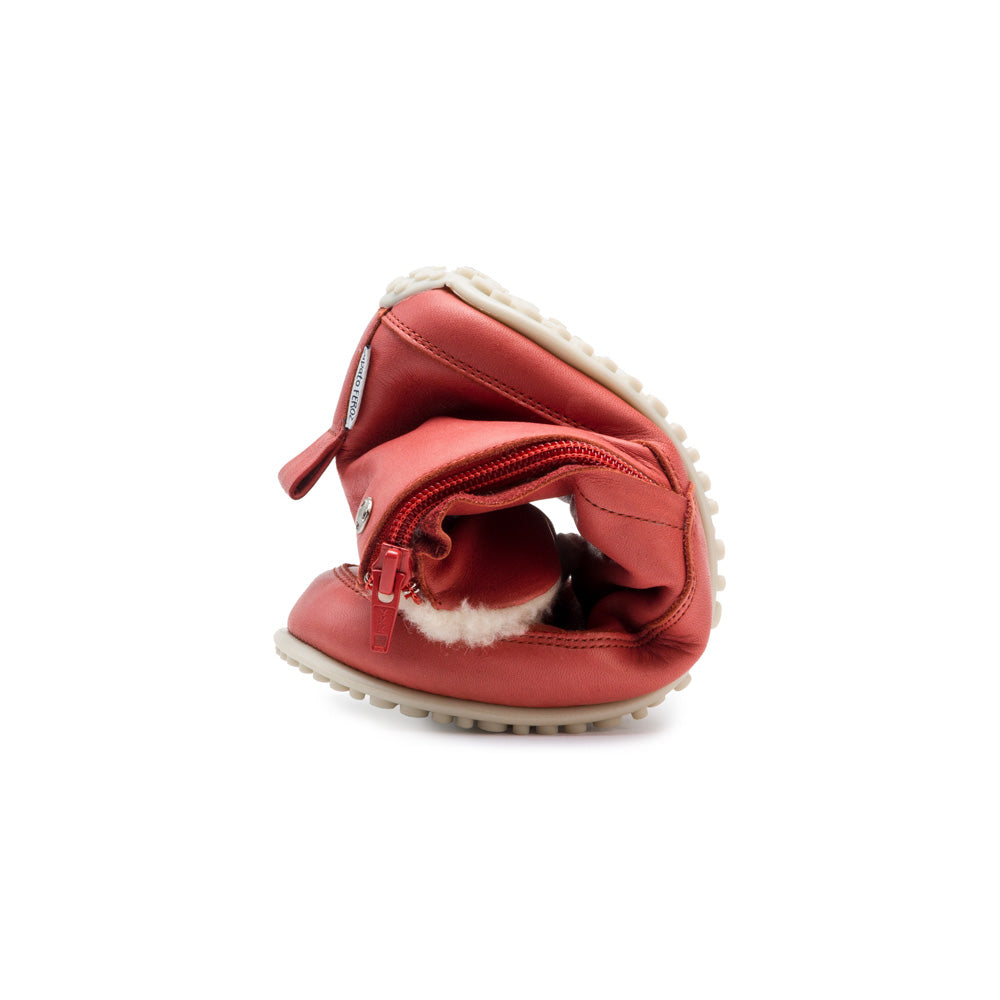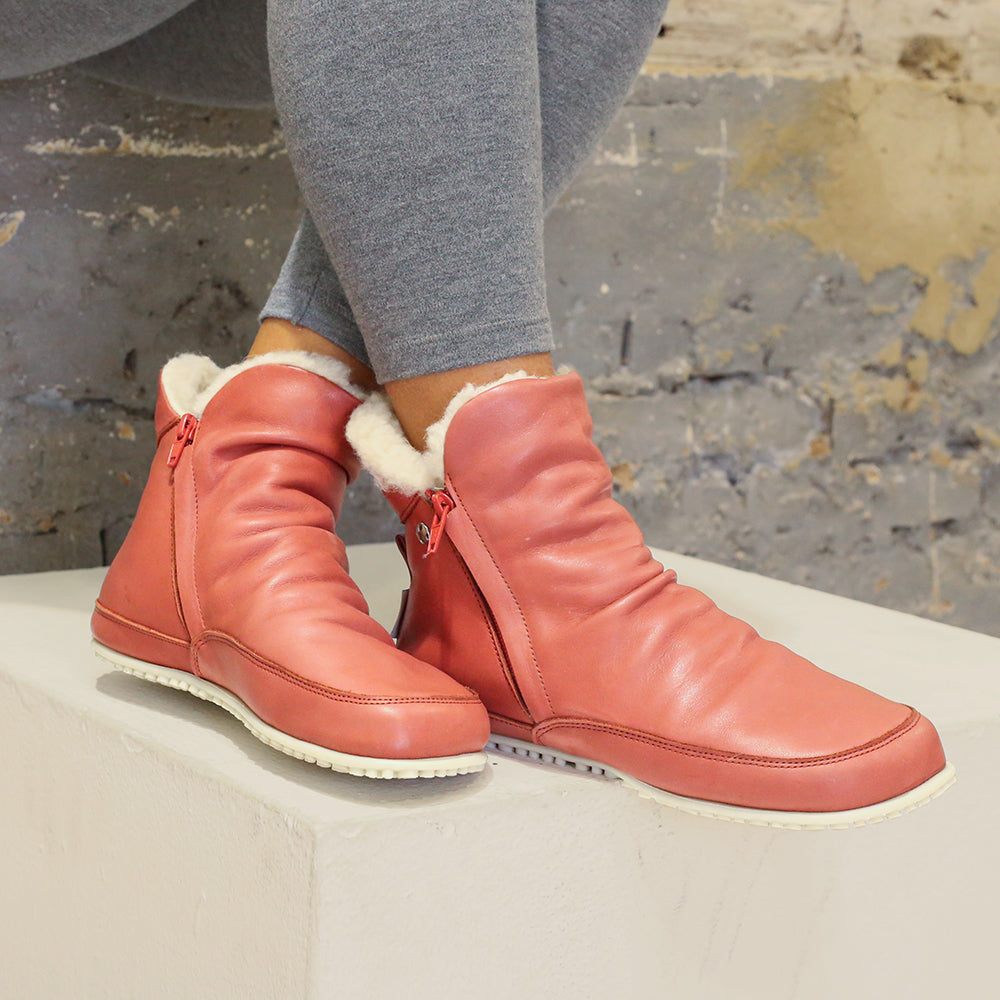 Sale price
99,00€
Regular price
Tax included.
🐑 Soft boots to put in your bag. With wool lining in raspberry and gray colors for the coldest places, and the normal lining in nut and black colors for places where the cold is not common.

👶 Would you like to feel the same as your little ones feel when wearing the ferocious ones?

👣 A minimalist shoe to quickly adapt your feet to the feeling of walking barefoot.
Description
Materials
Care
Minimalist women's leather boot, very easy to put on and with water-repellent treatment.

🎙️ It has two zippers to facilitate putting on.

🌡️ Fine microfiber lining in black and nut for mild winters. You will wear them from fall to spring.

🐑 Natural wool lining in raspberry and gray colors, for the coldest climates. It's like wearing a comforter on your feet.

🦶 As with all our shoes, we have developed this line thinking about the health of your feet. 🤸🏻 Thin, flexible and totally flat sole.

👣 Wide last with room for your fingers.
Outer material
🐮 Natural, soft and smooth skin . They are gloves for the feet, they maintain contact with the ground, eliminating the cold from the feet. You won't want to take them off even at home!
Cover
❄️ Winter lining , We have two linings so you can choose according to the weather.

The black and nut options, the lining is made of microfiber , soft and warm, for medium thermal comfort. Ideal for temperate climates.

🐑 The raspberry and gray options, the lining is made of natural wool, to literally go between cottons, with superior thermal comfort. The wool does not take away its capacity but it does hug the foot better , feeling more covered.
Insole
👣 Winter insole, warm and with high thermal comfort . Made with a recycled Pet fabric with thermoregulatory capacity. As in all our ferocious shoes, the insole is flat, removable and without a bridge . The feeling of walking barefoot protected from the cold.
Sole
👟 Flat, thin and light sole. It protects you against impacts, allowing you to receive all the information from the ground through your feet.

🙏 Now also made of nitrile rubber. More flexible and with better adhesion.
⚠️
If you clean your shoes every day, be aware that it may result in long-term negative effects. Excessive cleaning can accelerate the degradation of the shoe.
❌ Do not put them in the washing machine because we cannot guarantee they will come out in good condition.
❌ Brightly coloured shoes may lose some of their colour if submerged in water. We recommend only using a well-wrung damp cloth to clean your footwear.
How to clean your leather Zapato Feroz footwear:
🧹
Dry brush
with a hard shoe brush to remove excess dirt.
🧹
Brush the rubber toe cap
with a little soap and water.
🧼
Dry the rubber toe cap well
with a cloth.
💧
Dampen a cloth with water
(only water) and squeeze it well to remove any excess water.
🤚🏻
Use the cloth to clean the whole shoe.
.
🧹
Brush the sole
with a soft brush and water.
⌛
Leave it to dry
(never in direct sunlight).
🧴When the shoe is dry, restore the leather by applying a layer of
moisturizer or colourless shoe cream
. Always apply the cream to a cloth first and then spread it over the shoe.
🌟
Ready to wear!
This video shows you how to clean your Zapato FEROZ footwear: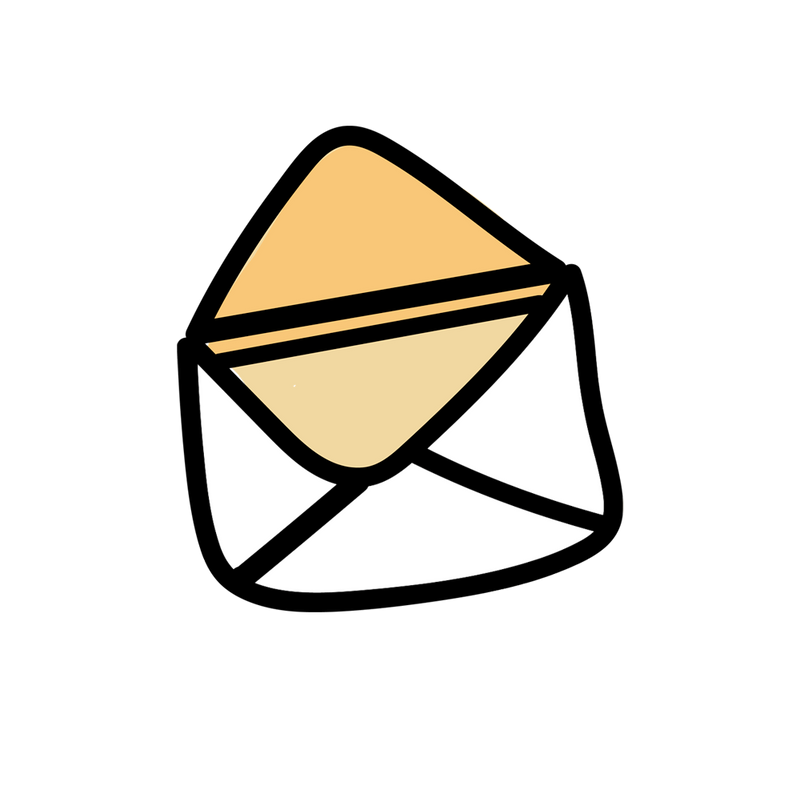 Don't miss out!
We will send you information about shoes, offers and news from our brand.