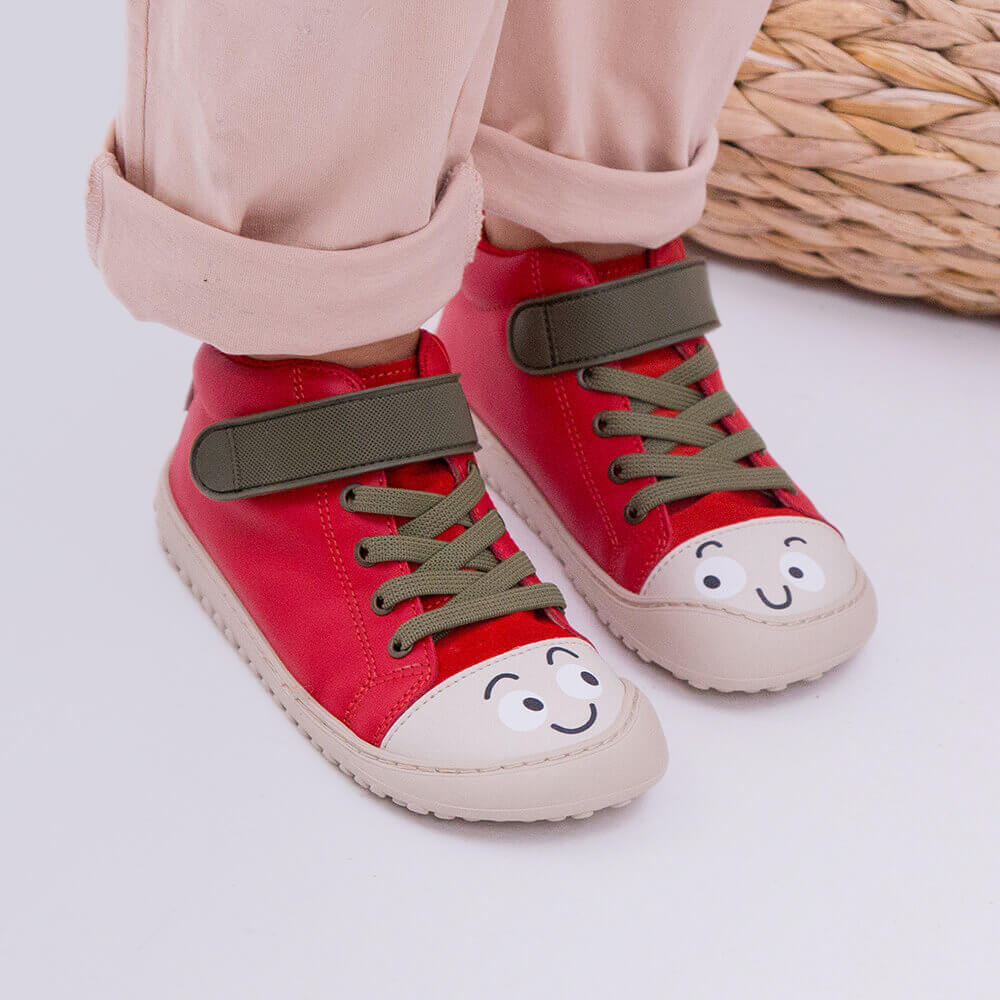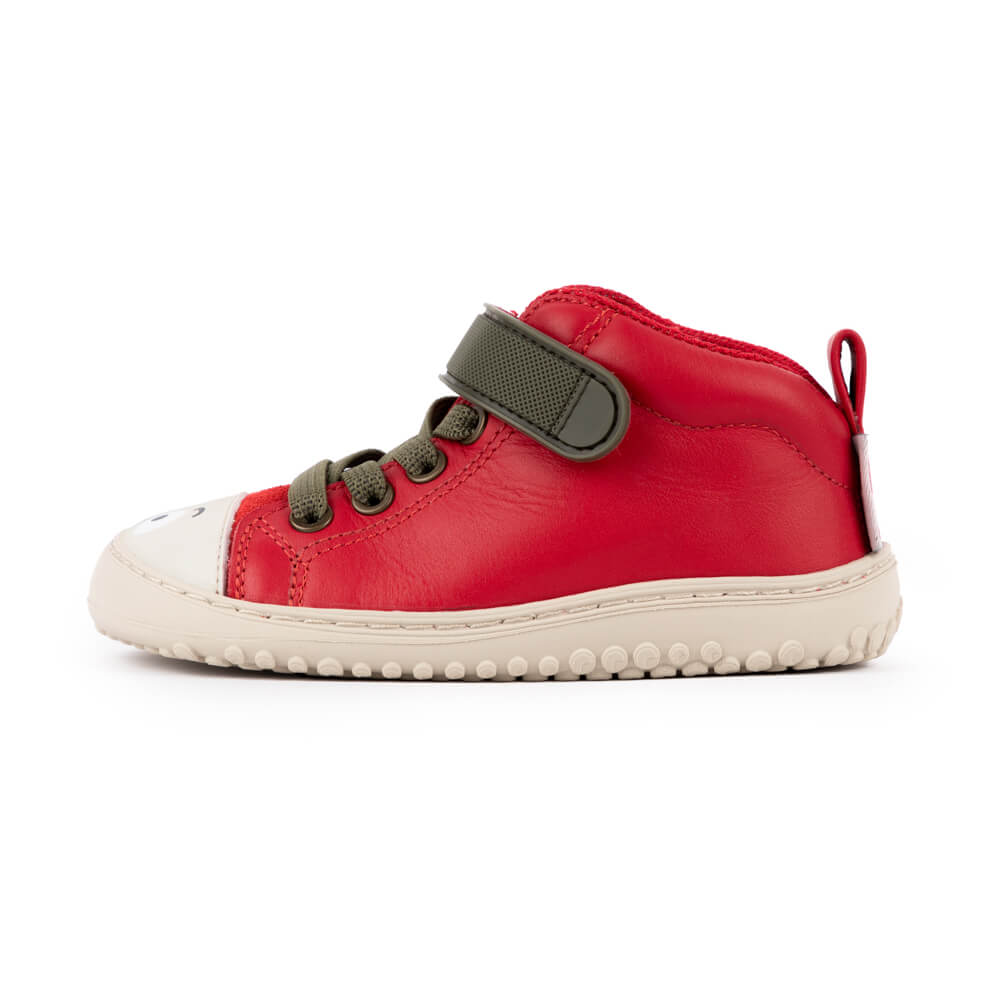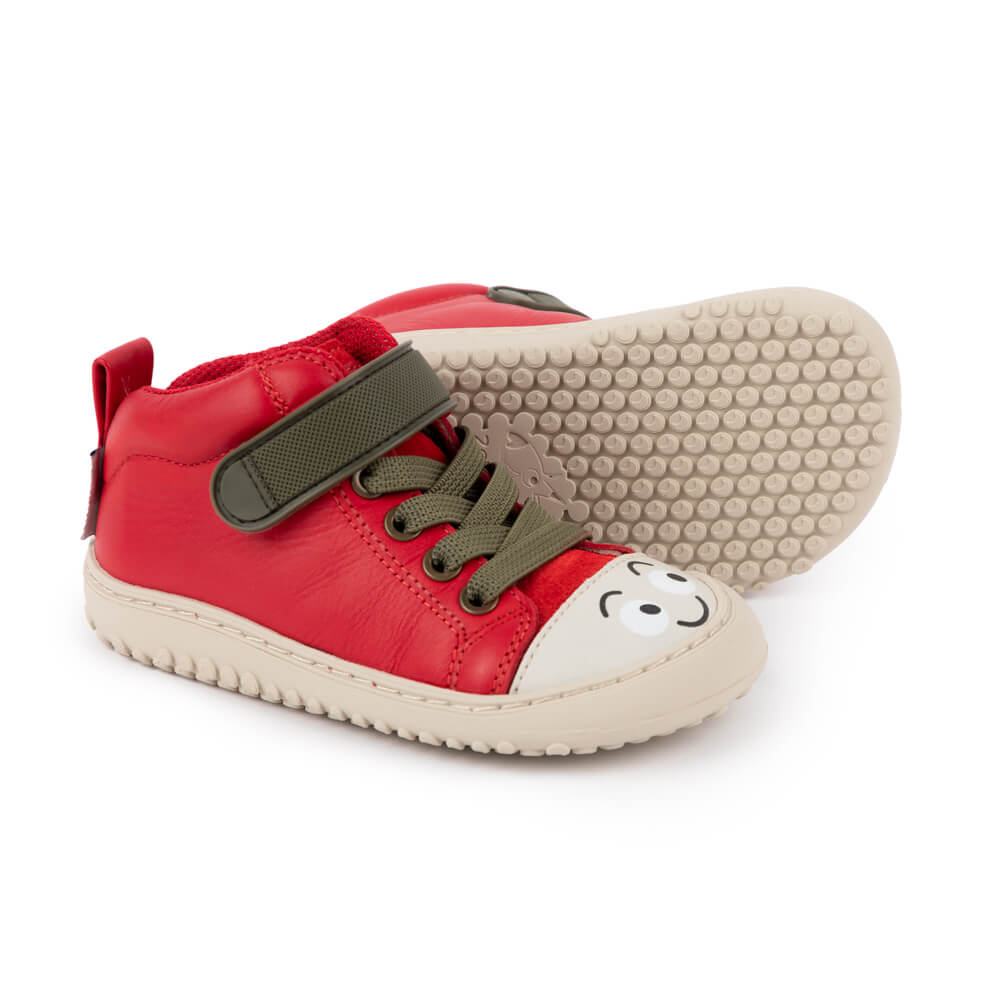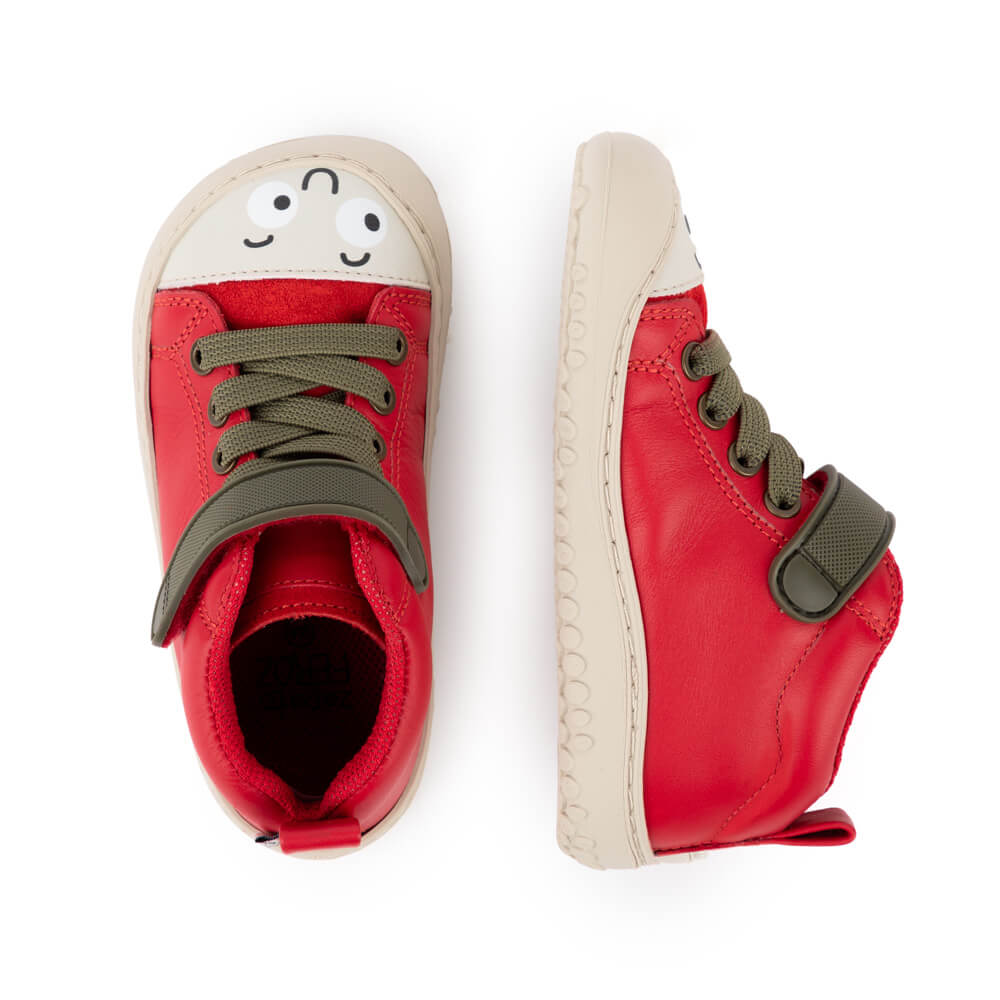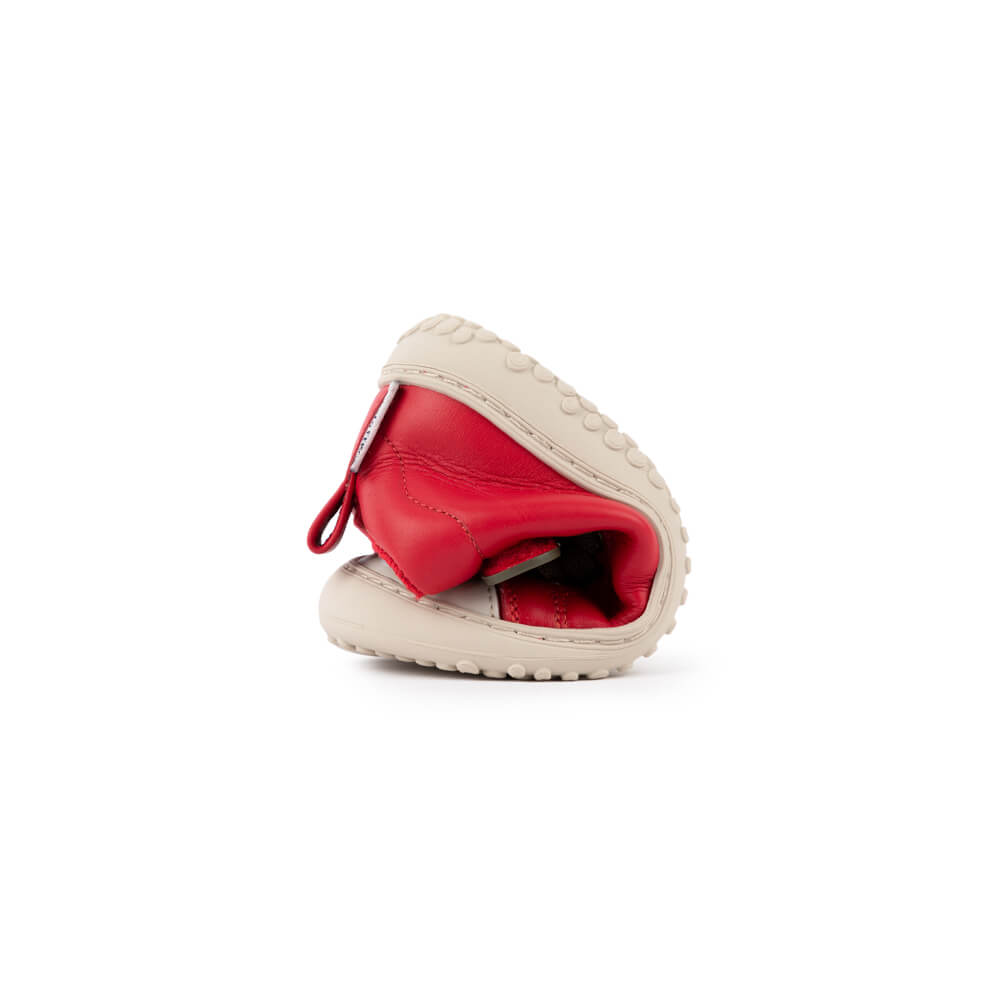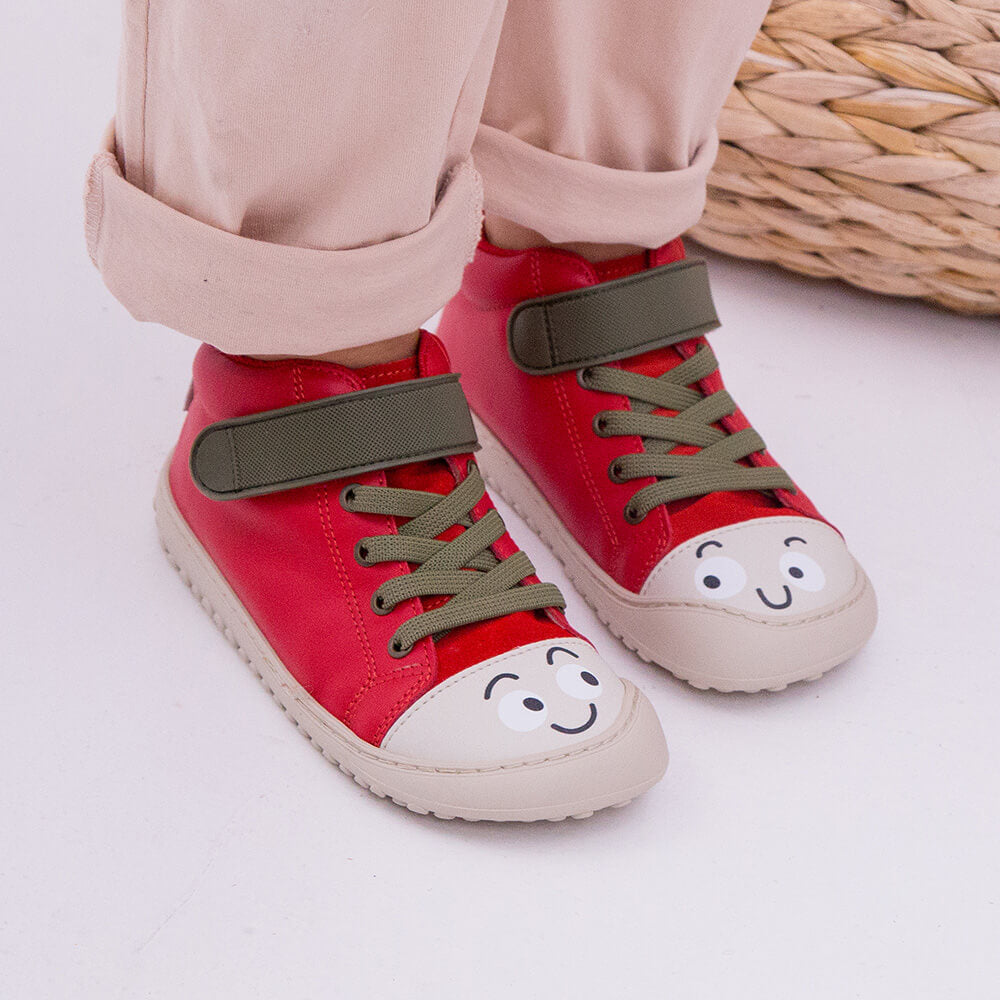 Júcar Rocker - Special Edition New Shoes
Sale price
56,00€
Regular price
Tax included.
❣️ Our special tribute to Neus Moya and her story "New Shoes".

🌍 Booties designed for living adventures and going far, without interfering with your little one's foot development.

🐮Natural leather

👣 Recommended arch: low and medium.
Description
Materials
Care
Our love for Neus Moya and her book "New Shoes" turned into trainers.
📖 Super fun trainers, with a little face on the toe. Inspired by the book that you can find on our website so that your little one can learn about respectful footwear.

👩‍⚕️ We follow the advice of pediatric podiatrists to design and create the Júcar New Shoes.

🦶 Straight last, tailored to the shape of your little one's foot.

👣 Space for free movement of the toes, 0º toe adduction.

👟 Flat, thin (3.5 mm), and flexible sole. Facilitates a more conscious and stable step.

🦠 Flat, removable insole without arch support. Provides protection, insulation, and breathability.

🦸‍♀️ Elastic laces and Velcro for easy fitting.
Exterior Material
🐮 The exterior material of this special edition is absolutely irresistible. It's all-natural, so soft and plush. We wanted to make this edition a real standout, so we went all out. The leather is top-notch, but do remember, it's a bit more delicate than microfiber.
Lining
Fantasy on the outside, tech on the inside. Technical fabric for better breathability and keeping those little feet nice and dry. 🌱 Certified eco-friendly, OEKO-TEX STANDARD 100.
Insole
👣 Technical insole, removable, and breathable. Keeps feet super dry. Material: Double-layered, foam support with 🪨 activated carbon to prevent the formation of sweat bacteria causing foot odor. Highly breathable technical fabric keeps the feet dry for longer. 🌱 Certified eco-friendly, OEKO-TEX STANDARD 100.
Sole
👟 Nitrile sole, thin, non-slip, and flexible. Provides impact protection without compromising proprioception. It will feel like walking barefoot.
⚠️If you're one of those who cleans your shoes every day, be aware that it can be counterproductive in the long run. Excessive cleaning can contribute to accelerating the degradation of the shoe.
How to clean your "Fierce Shoes" made of microfiber:
🧹
Brush them dry
with a stiff shoe brush to remove excess dirt.
💧Apply a bit of
natural shoe cleaner
on a soft shoe brush and lightly moisten the brush with water.
🧹
Brush the shoe
.
🧼
Dry the shoe
with a cloth.
🌟
Ready to go!
Here's a video on how to do the cleaning: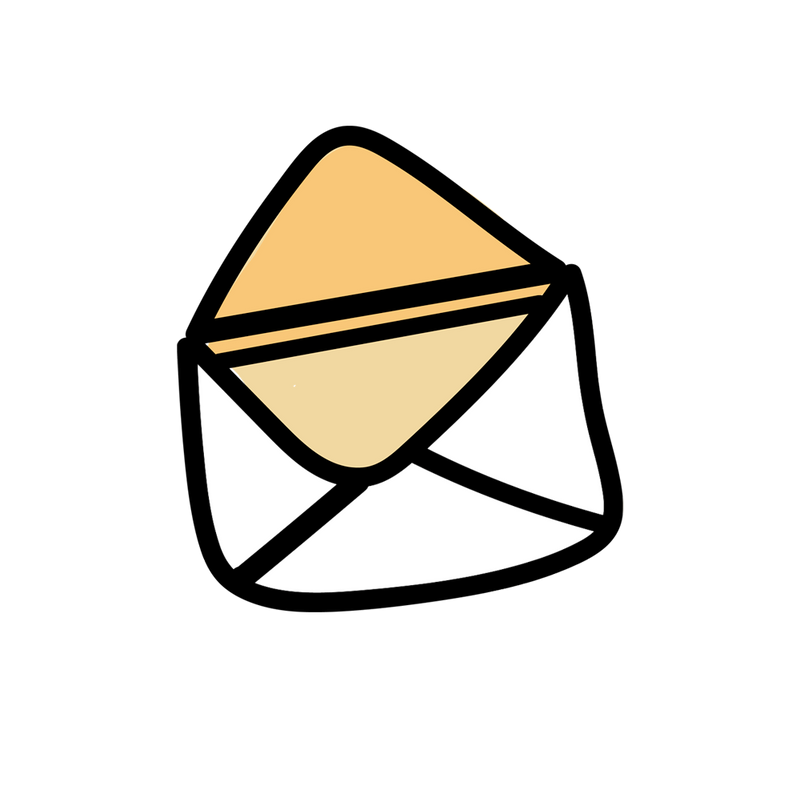 Don't miss out!
We will send you information about shoes, offers and news from our brand.
Tea felt more comfortable and confident barefoot.
I want to give Diego the best possible option for good growth and development.
Gamil has taught us that when learning to walk, there is nothing better than going barefoot.
FEROZ shoes are the ideal footwear for babies