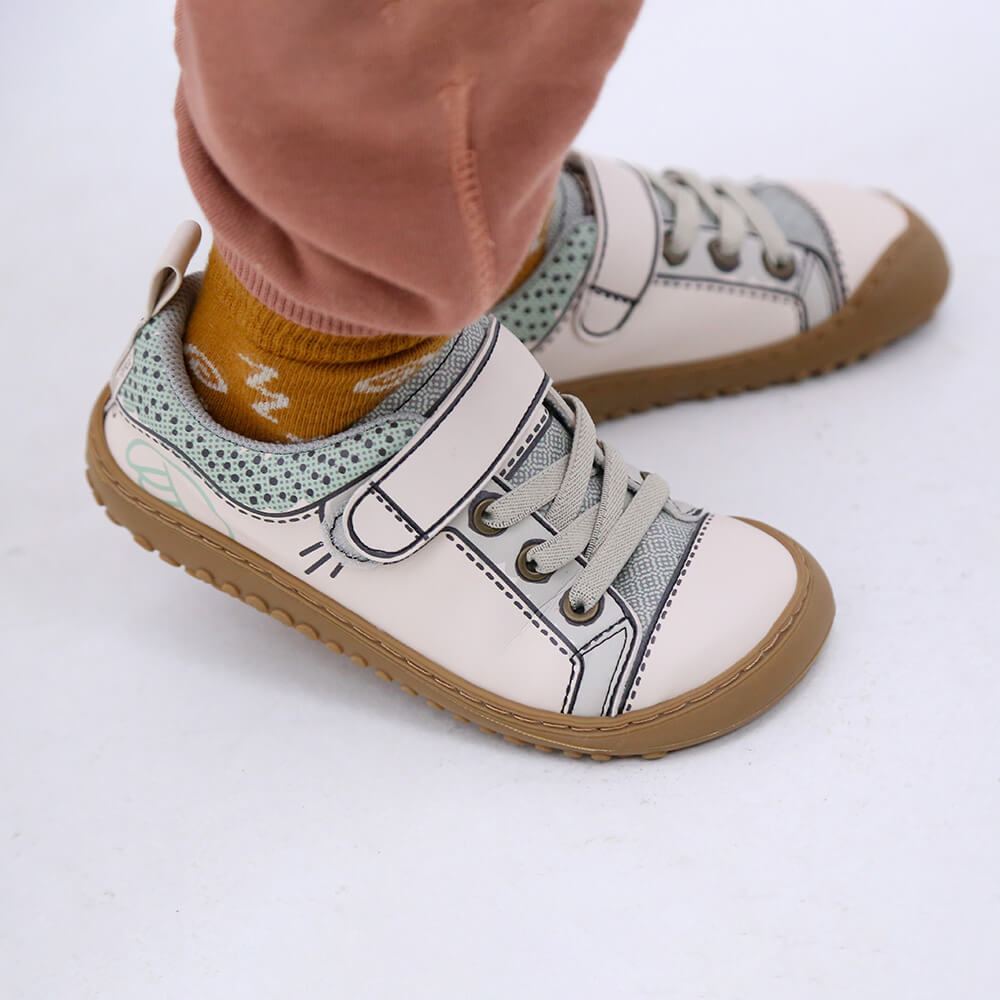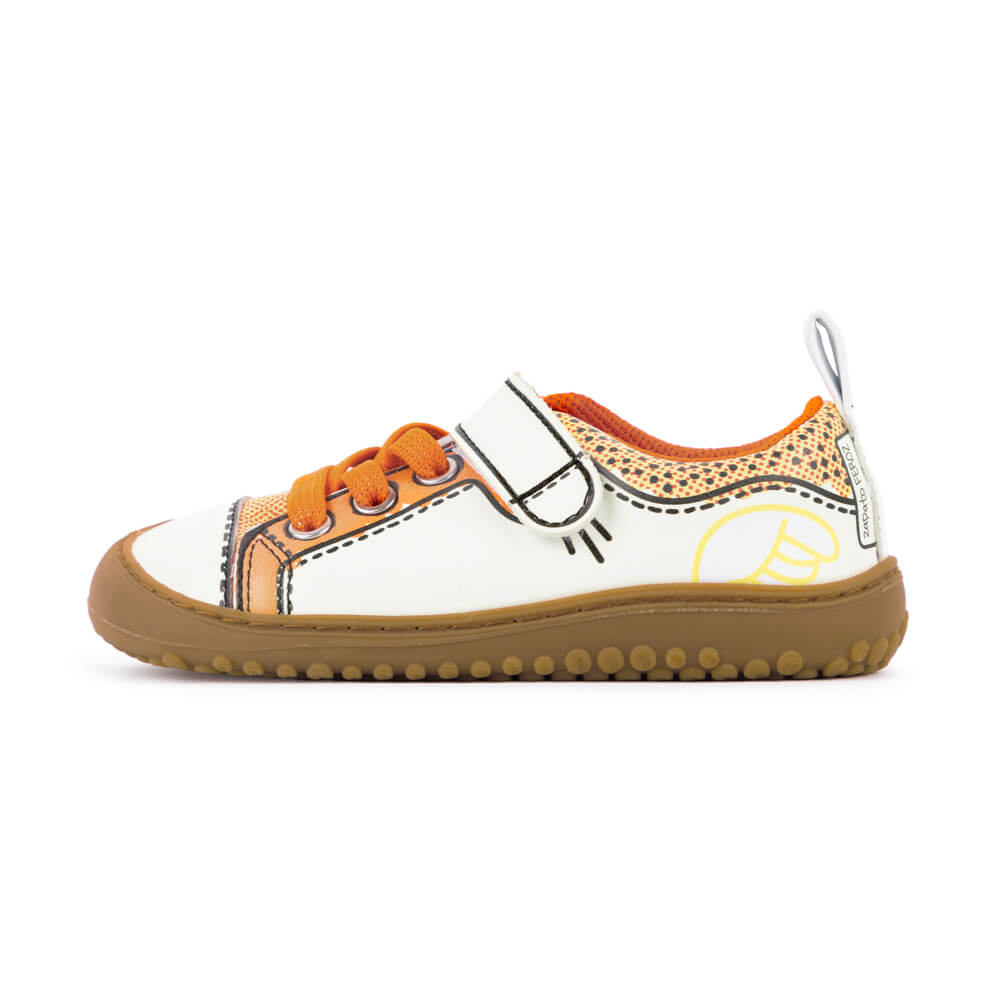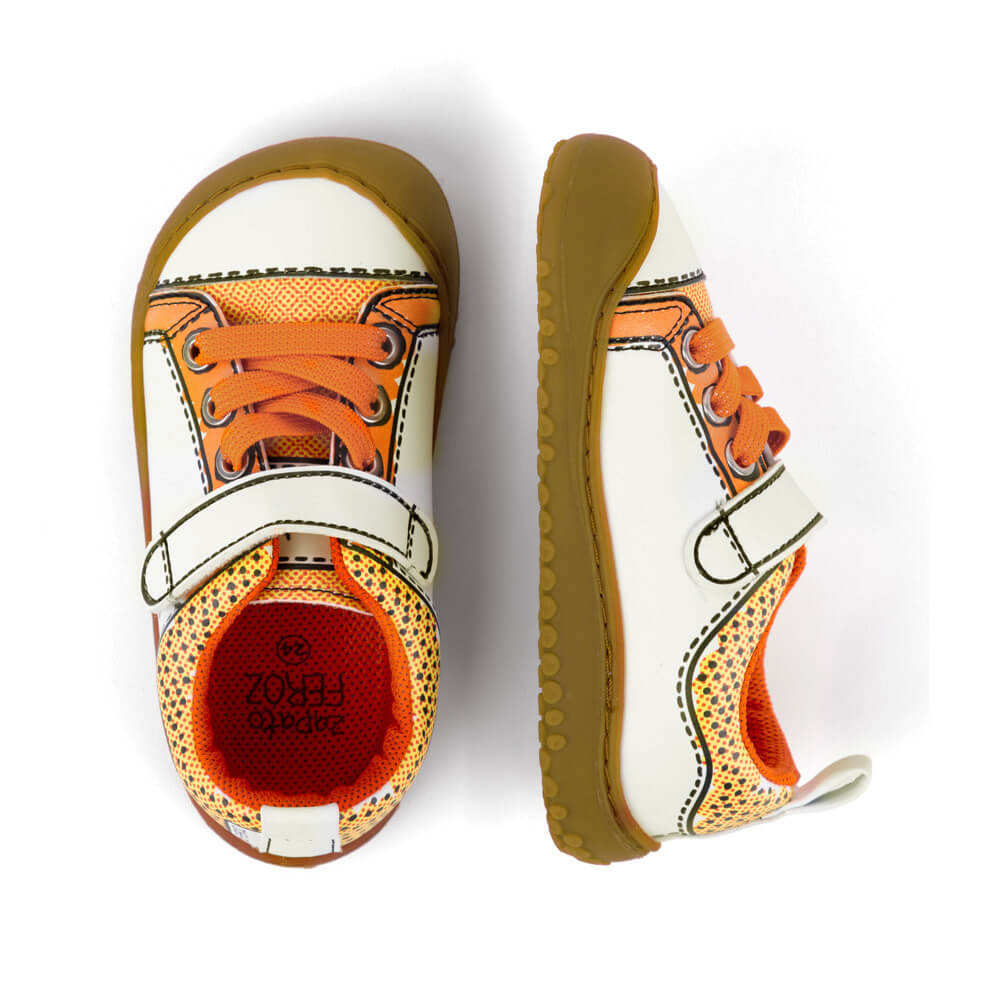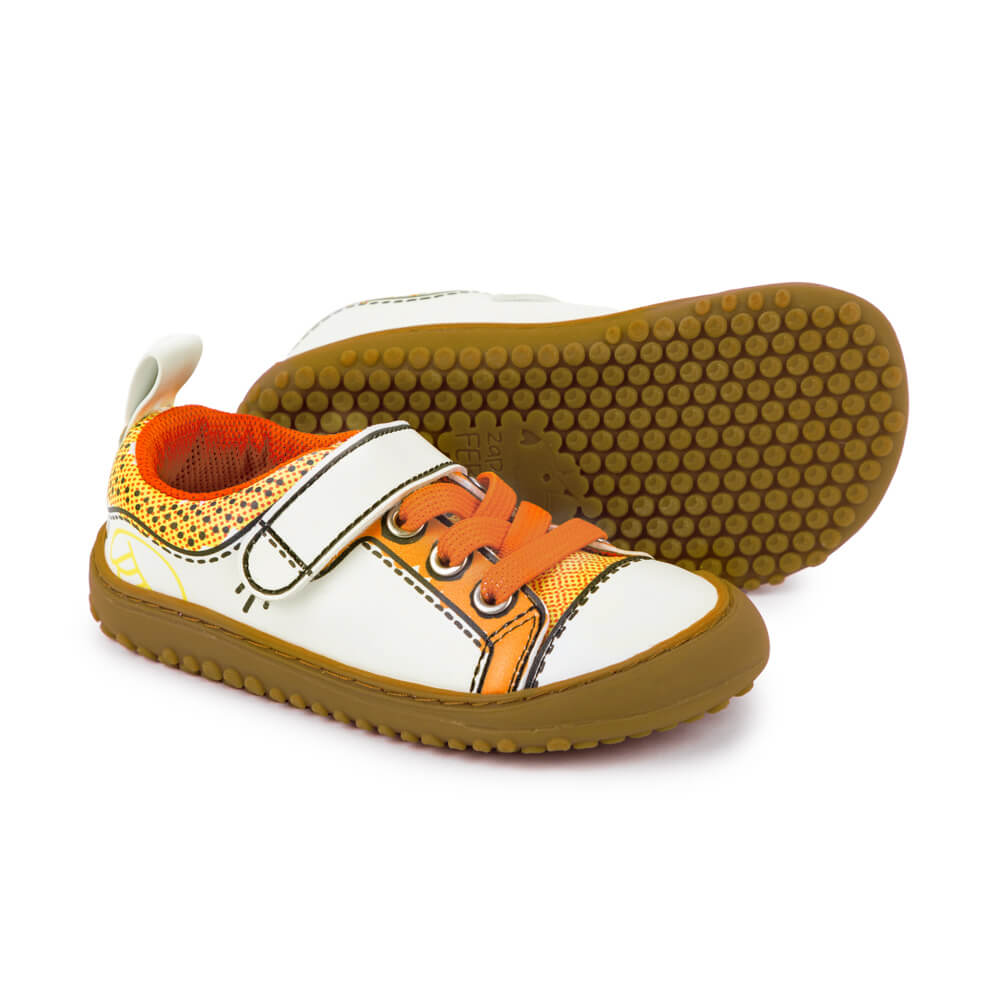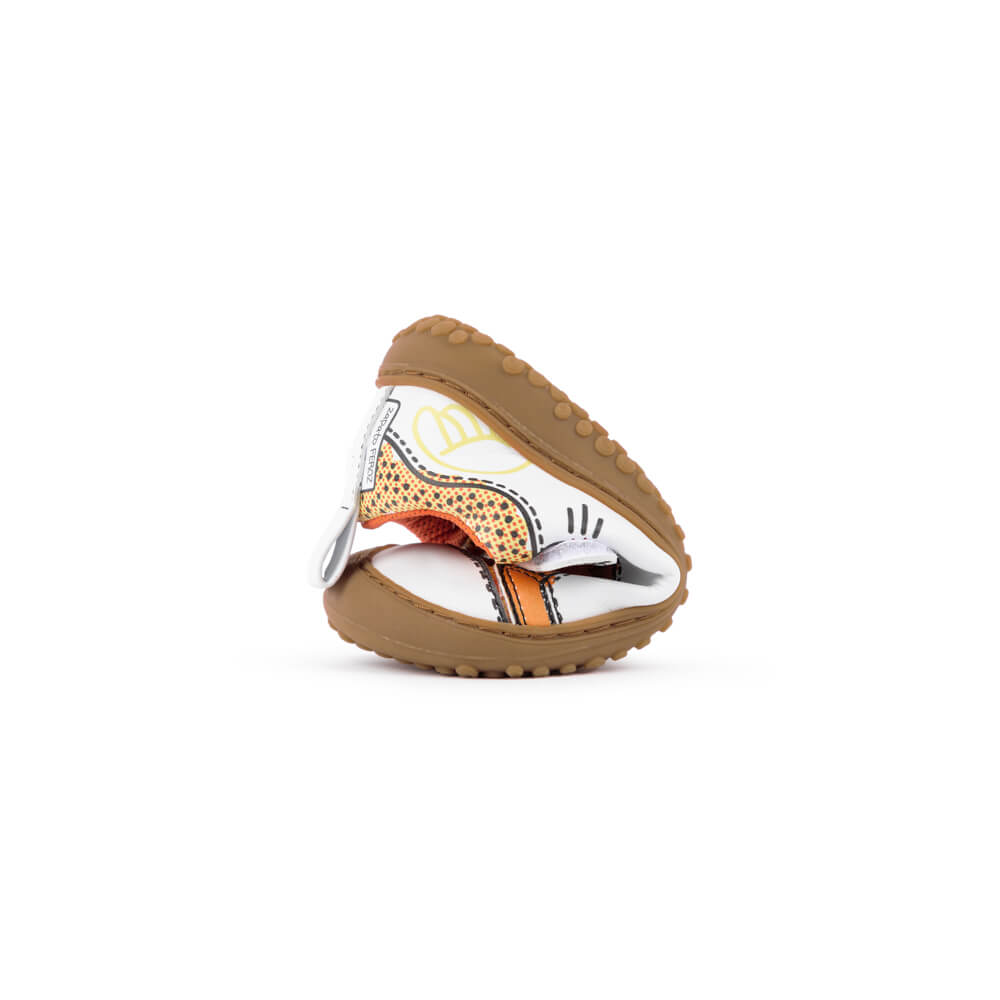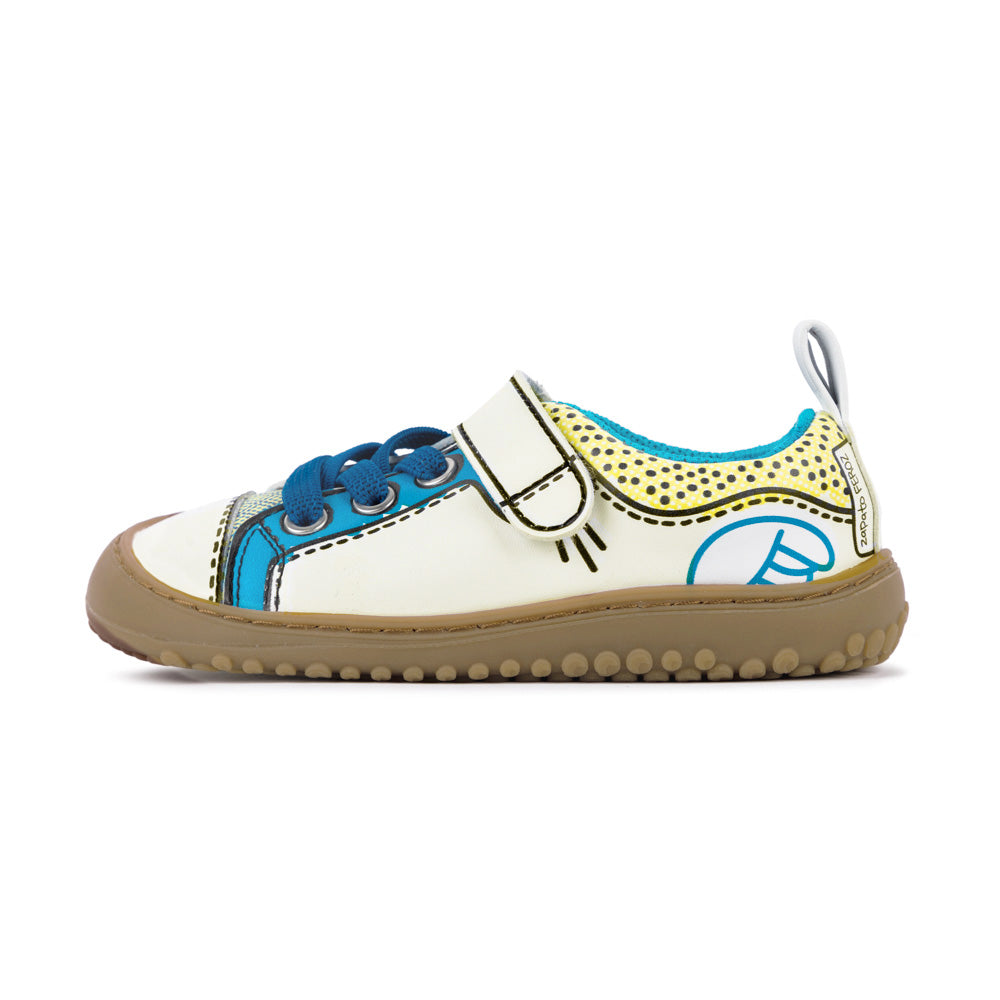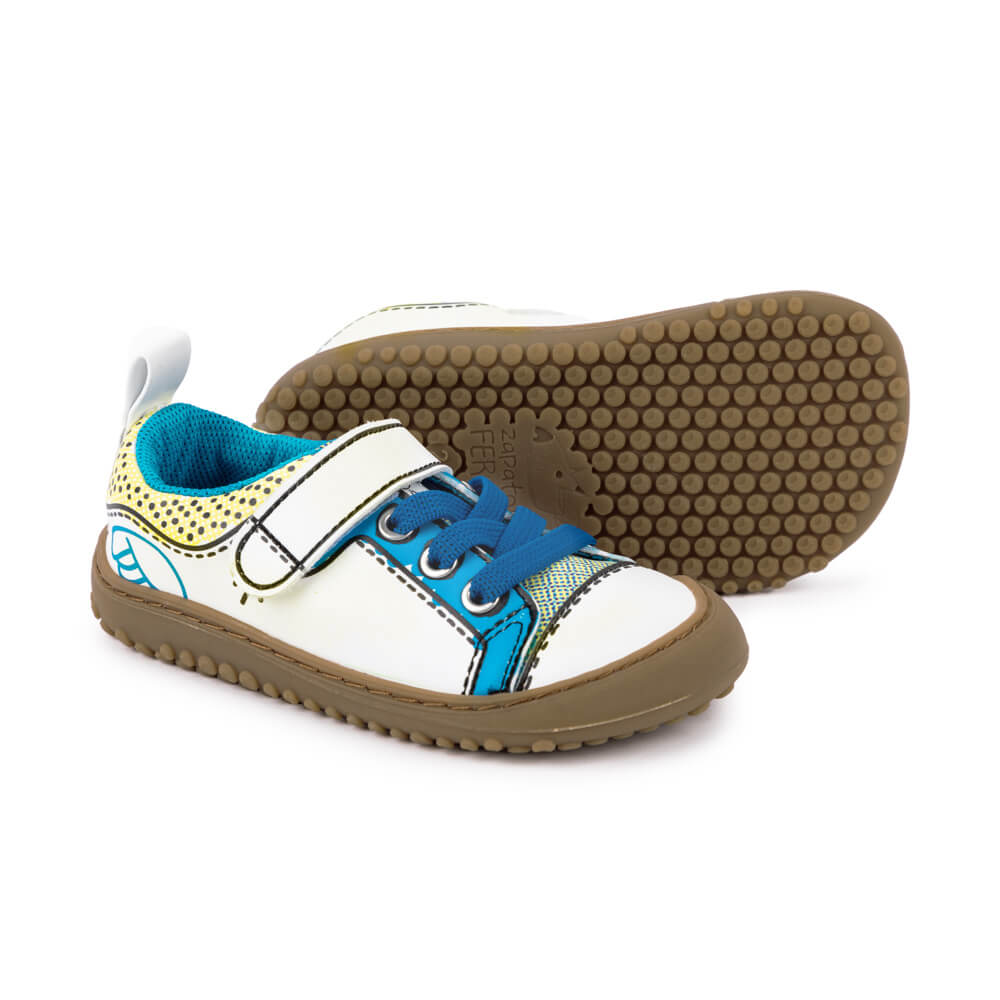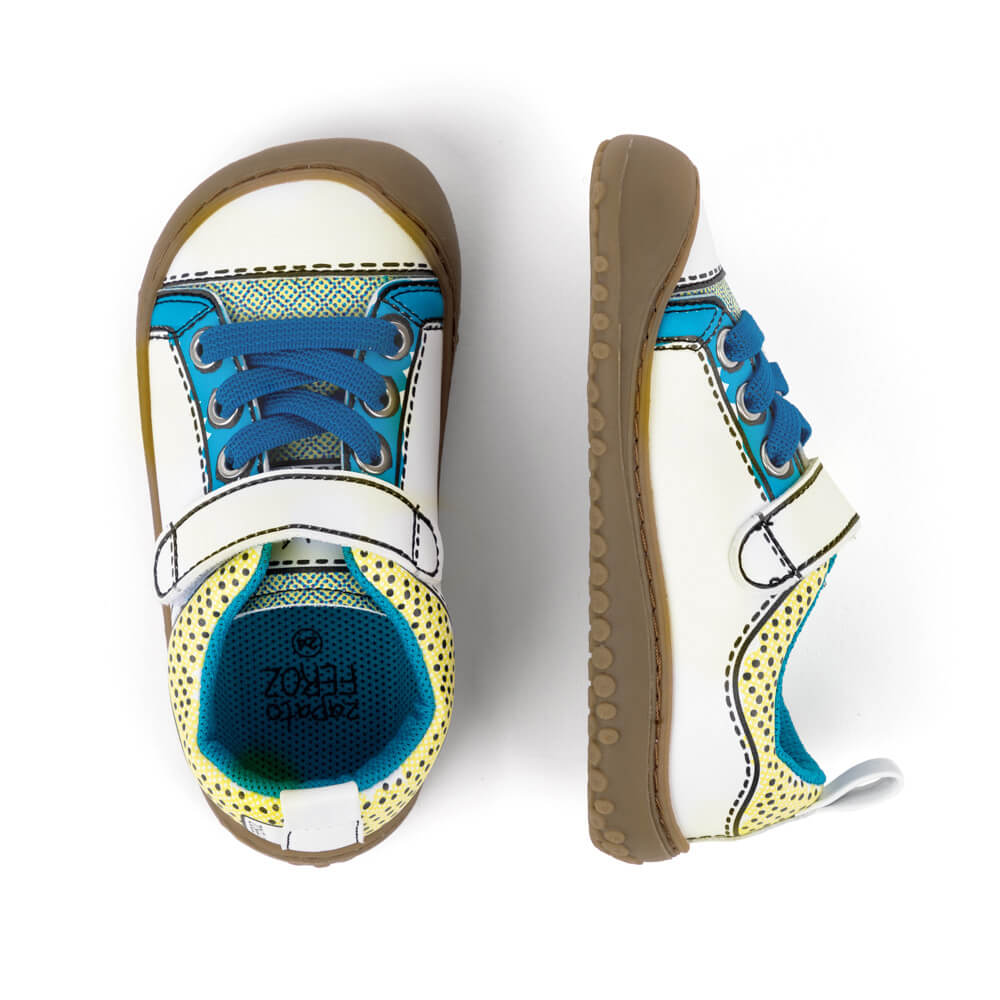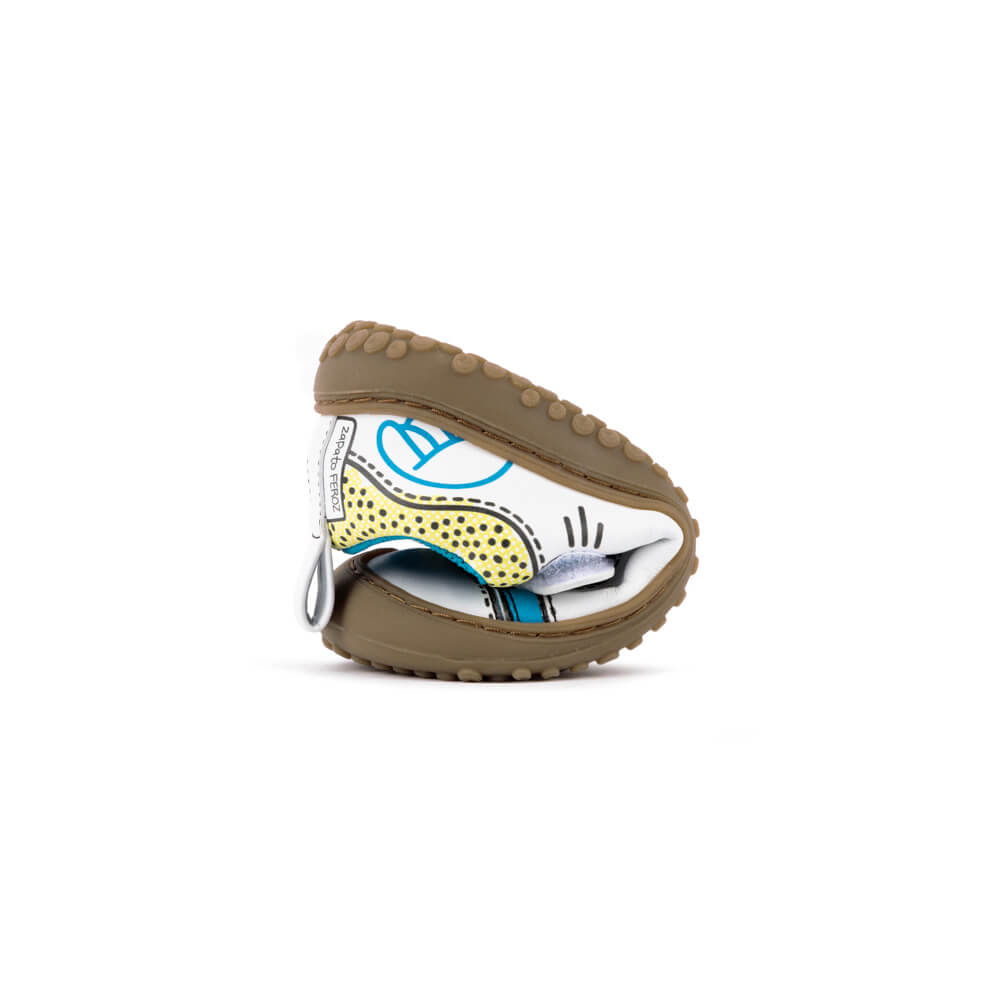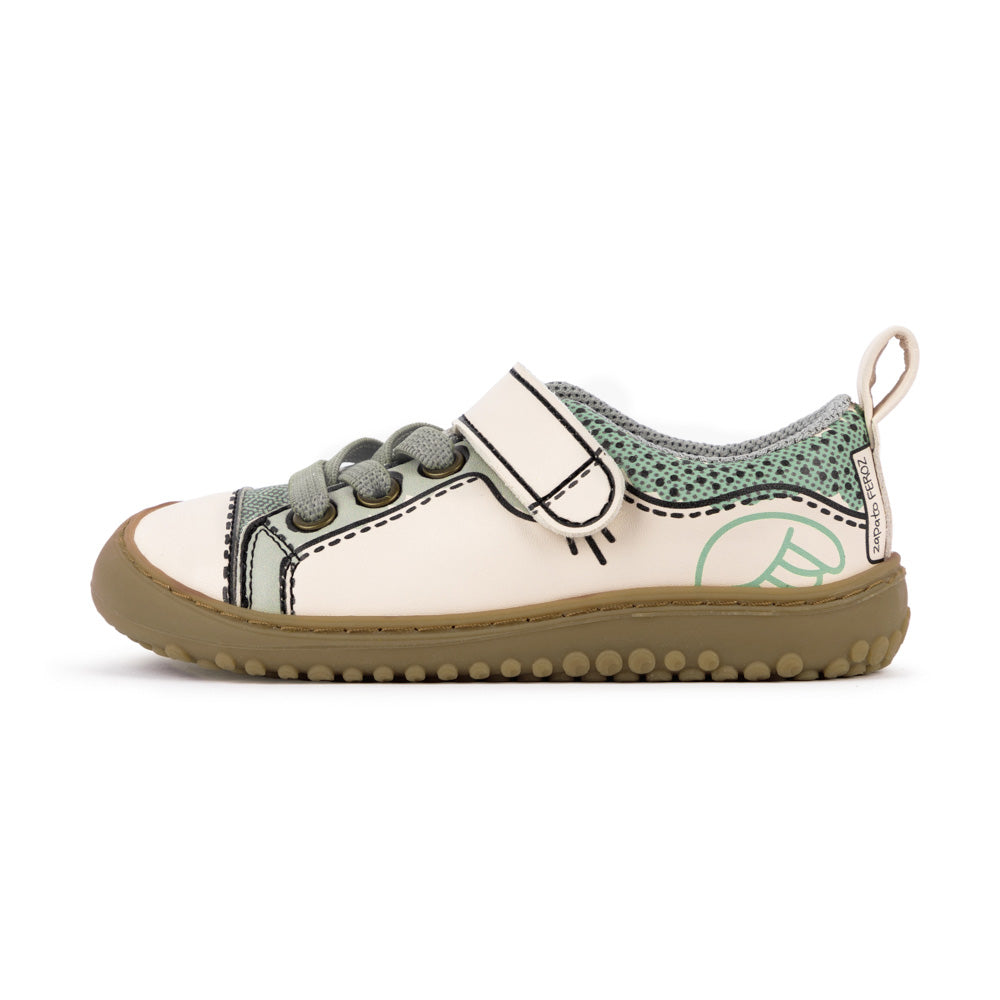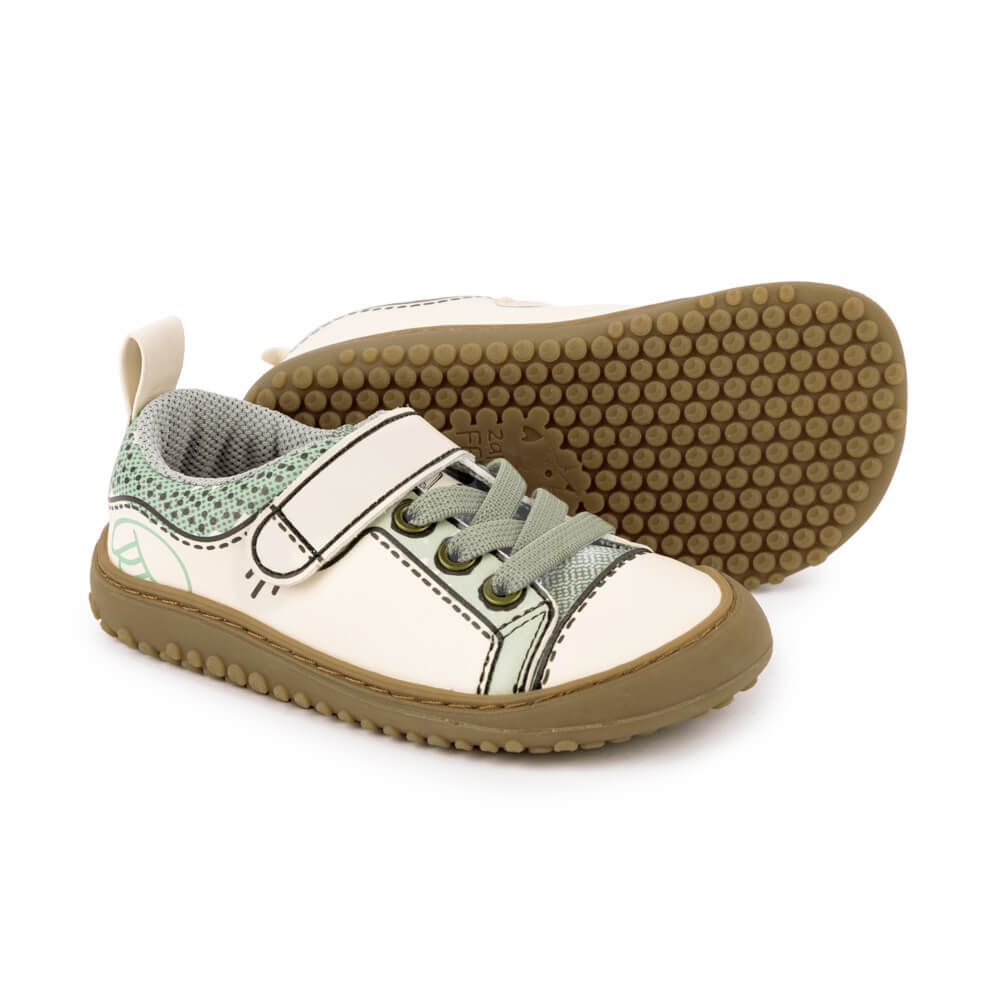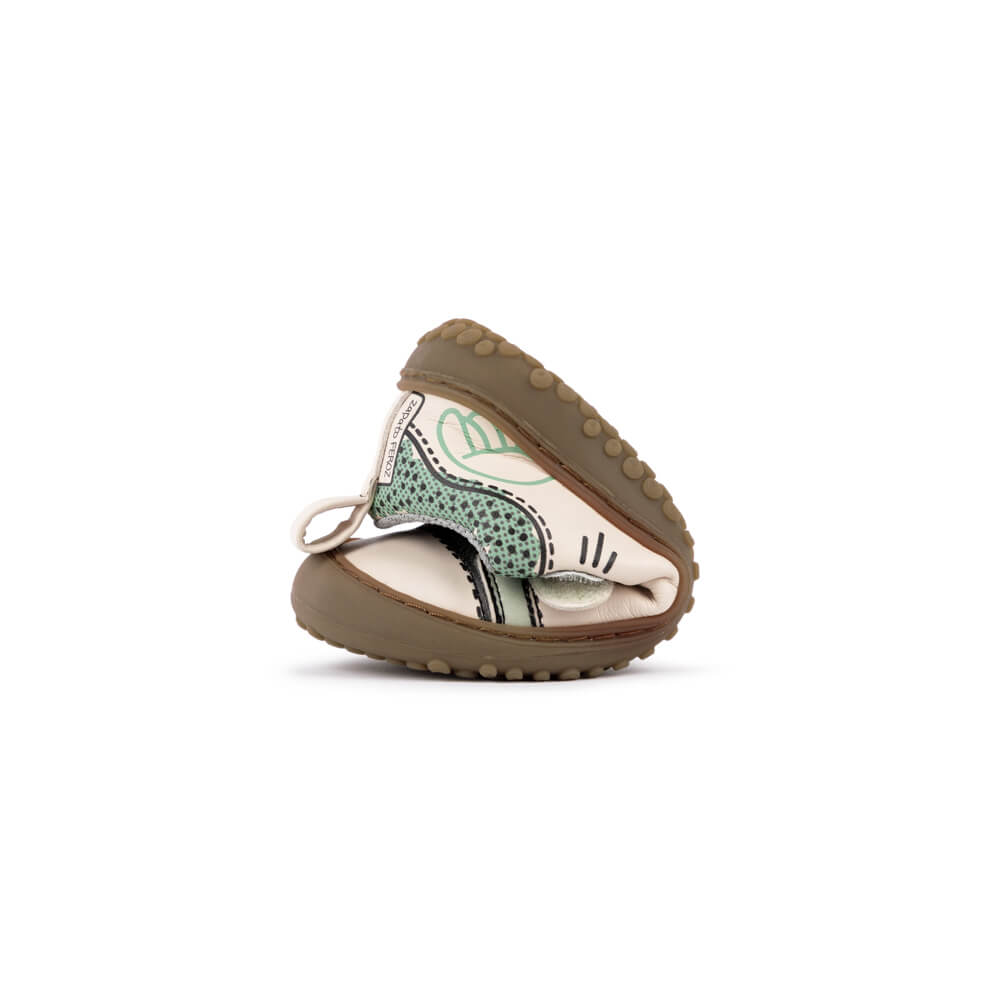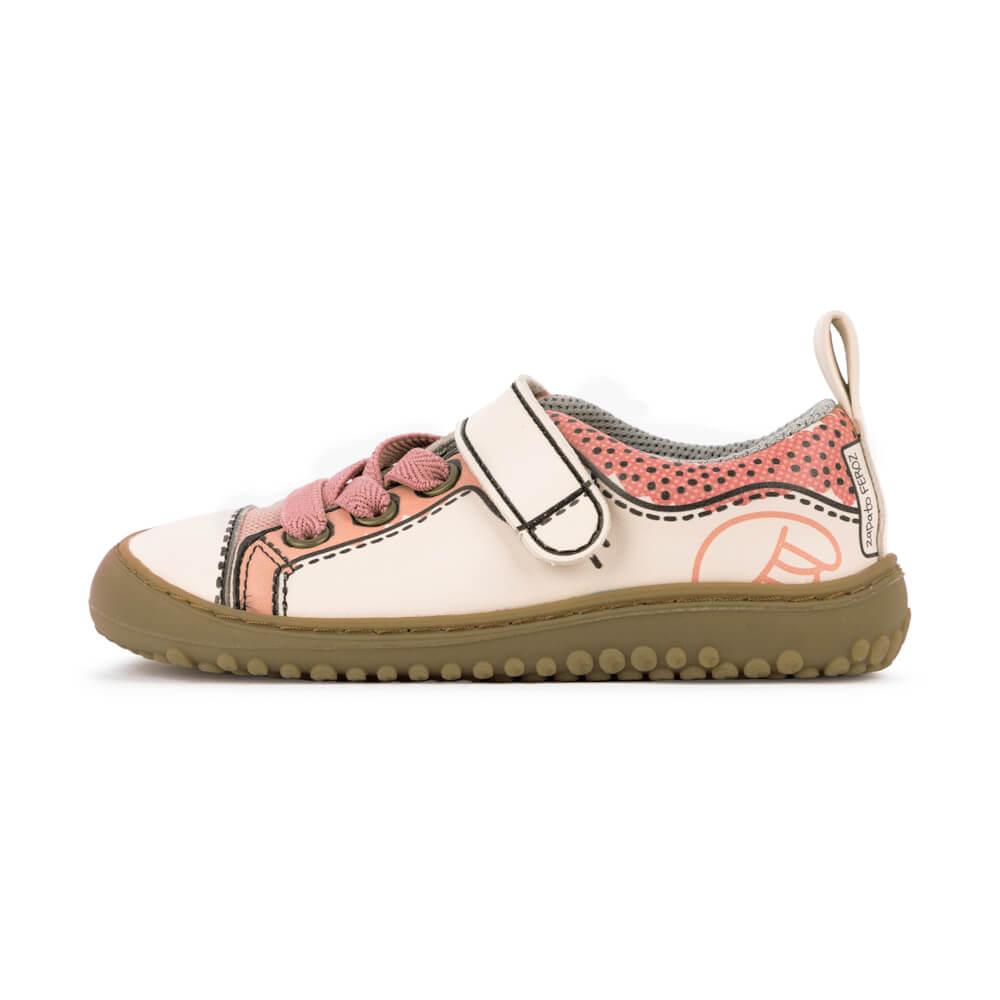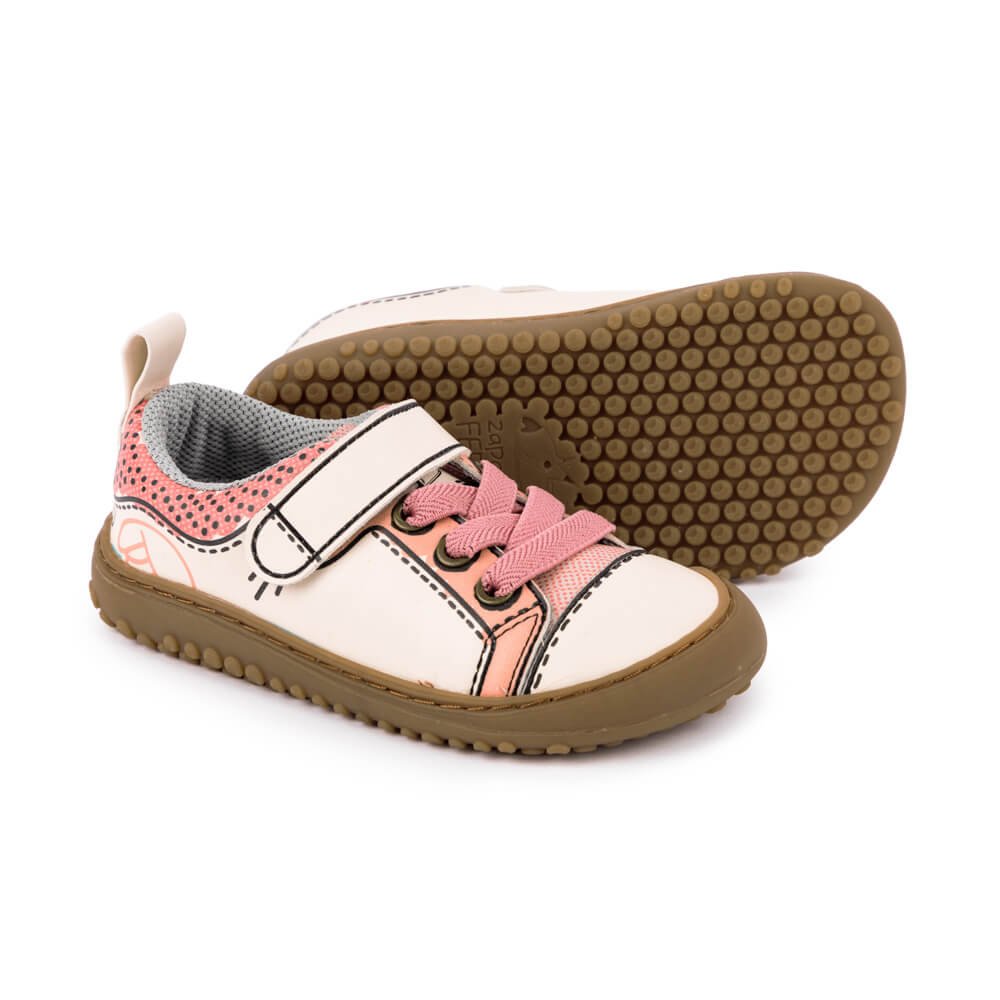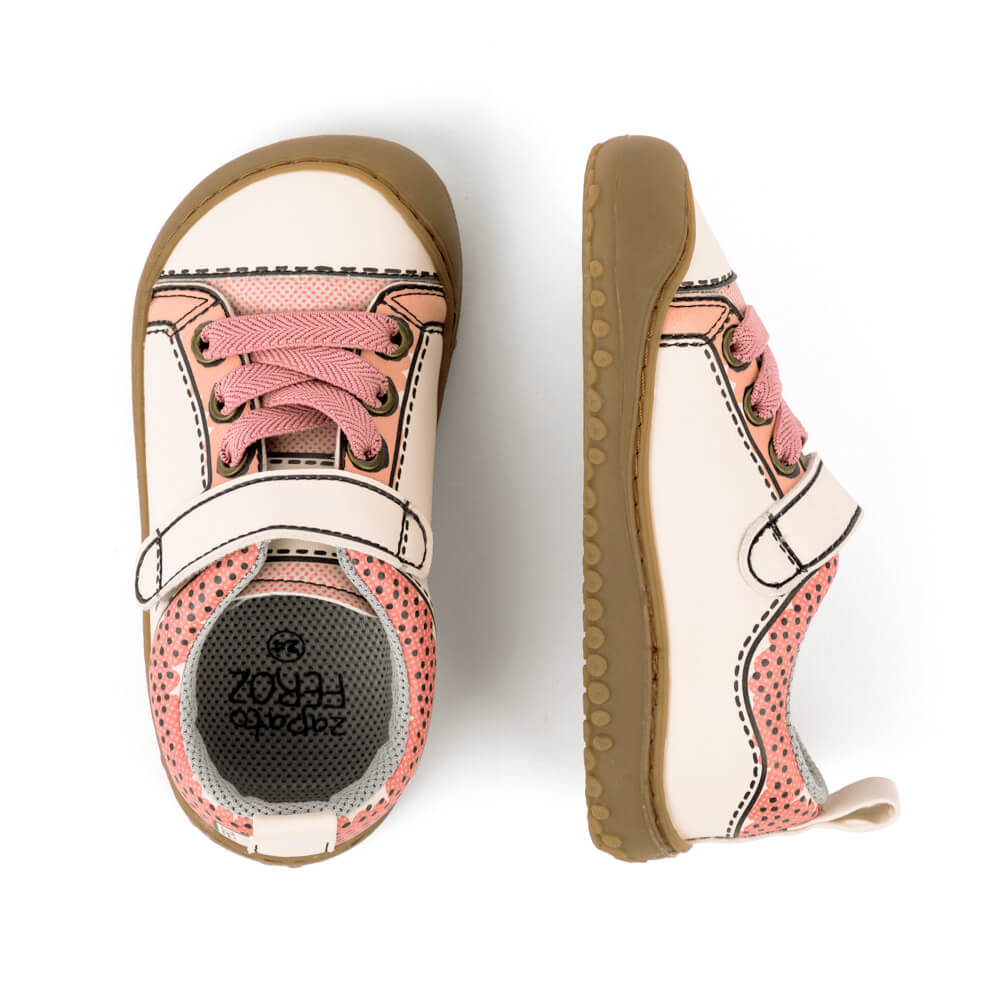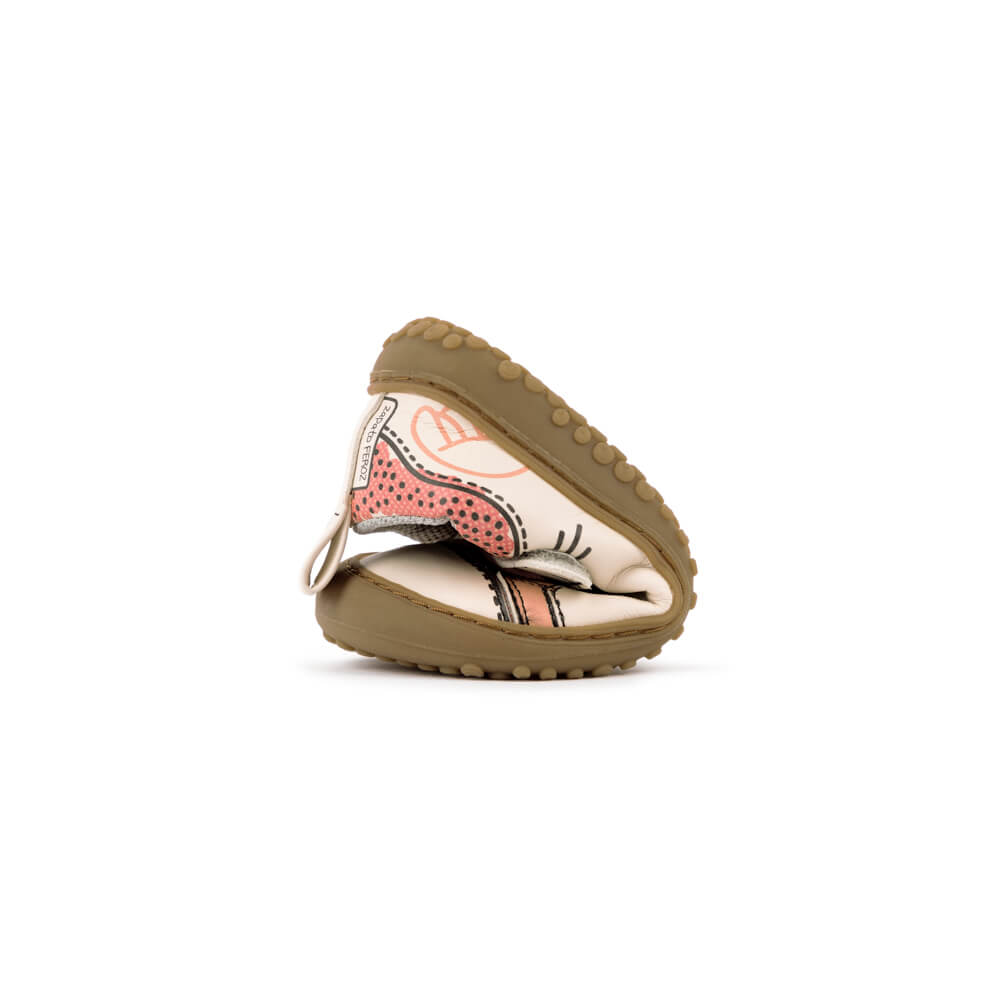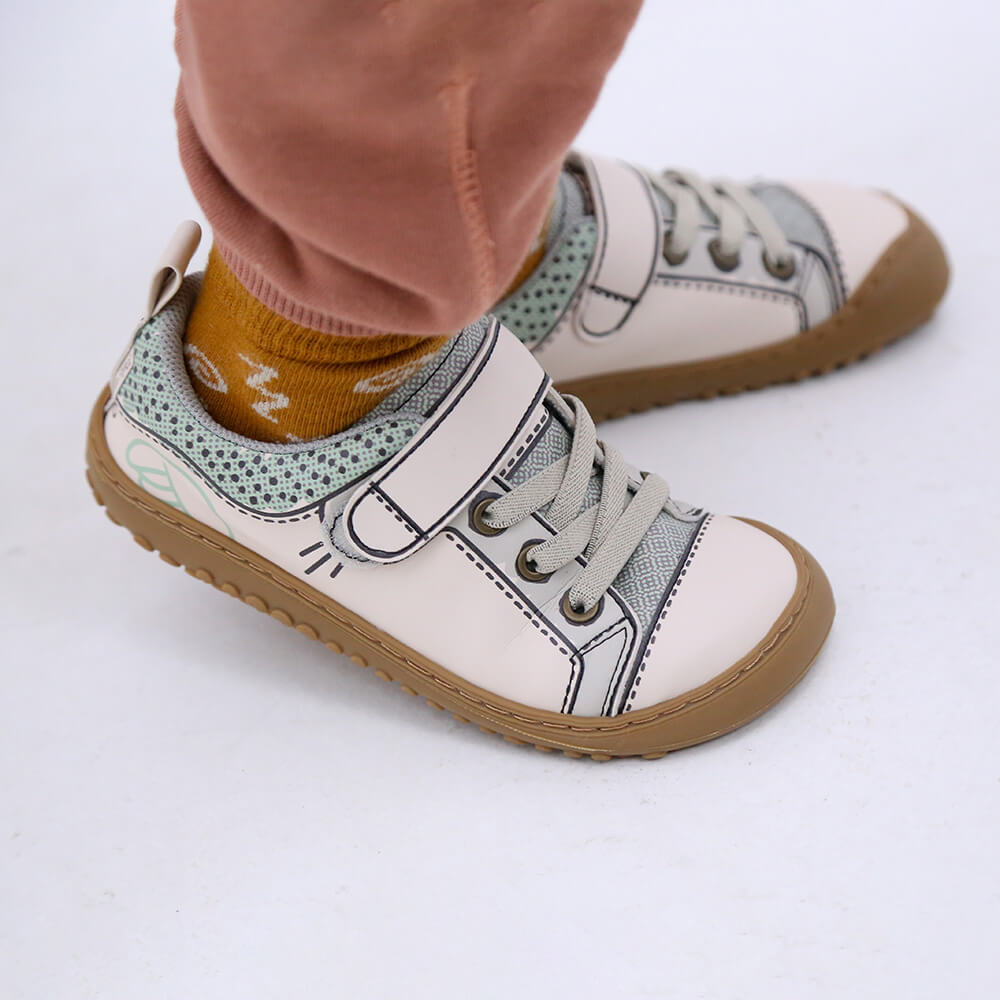 Sale price
55,00€
Regular price
Tax included.
🧒 These cool trainers take care of your little one's feet, come with superpowers, and they'll absolutely love them. What more could you ask for?

💚 Free, strong, and happy feet = Agile, balanced, and healthy children. 💪

▶️ Reecommended: Suitable for low and medium arches.

☝️ Remember, your child's feet connect them to the world, so they need lots of care and attention.

🌱 Beige microfiber: Pink and mint.

🌱 White microfiber: Orange and Blue.
Description
Materials
Care
A fun school shoe that will give your little one superpowers!

🎙️ This season, with a new padded inner lining that provides a better fit and added comfort.

👩‍⚕️ We continue to follow the guidance of pediatric podiatrists to design and create Paterna Rocker Comic.

👣 Natural shape of the foot, with a spacious front area to allow for unrestricted foot development.

👟 Like the other Rockers, the sole is slip-resistant, lightweight, and flexible. And as a novelty, they are now easier to clean and stay less dirty!

😊 The new insoles protect your child's feet, providing insulation and breathability, while allowing for free movement.

⚙️ Durable technical materials that are easy to clean. Just a cloth and water... and they'll be ready in a few minutes.

⚠️ We do not recommend using our natural shoe cleaner as it may damage the printed design on the shoe.
Outer Material
🌱 The foundation is our microfiber, decorated with high-quality surface printing. It behaves similarly to leather but withstands the active play of our little ones 🤸🏿. It has a soft and pleasant touch; it's lightweight and breathable. The Oeko-Tex® Standard 100 class I certification ensures that it is eco-friendly and free from harmful substances for health.
Lining
Fantasy on the outside, technology on the inside. Technical micro-perforated fabric for increased breathability and dryness of the feet.
🌱 Certified eco-friendly by OEKO-TEX, STANDARD 100.
Insole
👣 All ferocious insoles are removable. Washing them regularly improves foot health. They are light, flexible, and seamless. Their materials are breathable, thanks to the micro-perforated technical fabric and the support of foam with activated carbon to prevent the formation of bacteria from sweat that causes bad odor. They keep the feet dry for longer.
🌱 Certified eco-friendly by OEKO-TEX, STANDARD 100.
Sole
👟 Flexible soles made of nitrile rubber. They have excellent grip. Ready for all the jumps and spins that grandparents worry about!
Minimal thickness to reduce impacts without sacrificing contact with the ground.
⚠️
If you're someone who cleans their shoes every day, you should know that in the long run, it can be counterproductive. Excessive cleaning can contribute to accelerating the shoe's degradation.
How to clean your microfiber rockers:
🧹
Dry brush
with a stiff shoe brush to remove excess dirt.
💧Apply a little
natural shoe cleaner
on a soft shoe brush and lightly moisten the brush with water.
🧹
Brush the shoe
.
🧼
Dry the shoe
with a cloth.
🌟
Ready!
⚠️
We do not recommend using our natural shoe cleaner as it may damage the printed design on the shoe.
Here's a video on how to do the cleaning: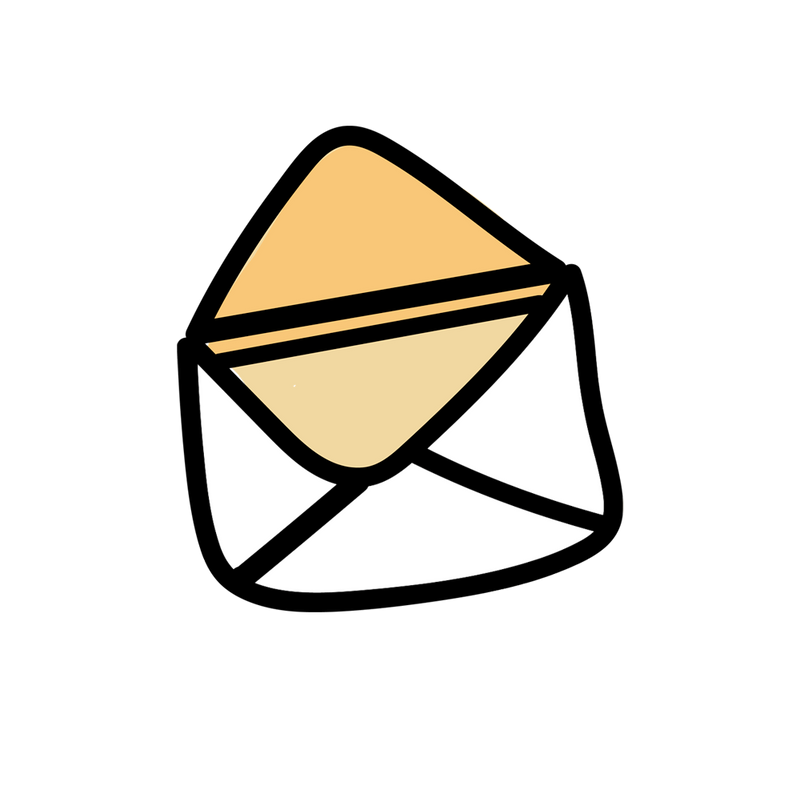 Don't miss out!
We will send you information about shoes, offers and news from our brand.
Tea felt more comfortable and confident barefoot.
I want to give Diego the best possible option for good growth and development.
Gamil has taught us that when learning to walk, there is nothing better than going barefoot.
FEROZ shoes are the ideal footwear for babies