Once upon a time there was a talkative shoemaker who had spent many years creating fantastic shoes for various brands, inside and outside the borders of her kingdom.

The time came when the shoemaker had a beautiful baby boy who grew up healthy and happy in her beautiful country house. Just before the baby began to walk and discover the world, this shoemaker-turned-mum wanted to find the ideal footwear for her son's delicate but chubby feet.

Comfortable, natural shoes adapted to the needs of his early years.

She began to search all the corners of the kingdom, in different villages and shops but she could never find anything that seemed suitable for her little one, so she decided to create them herself. They would be shoes that her baby could wear as he took on the world with his first steps. They would be zapatos Feroz!
Lau Garcia
Your most talkative shoemaker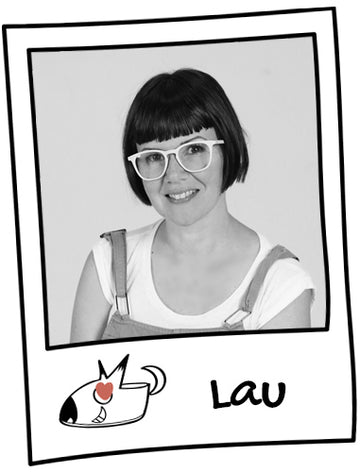 Although I was born in the Canary Islands, Valencia is my adoptive city. After leaving behind my beloved islands, I arrived in Valencia many years ago with the aim of studying Industrial Design.

I started combining classes with work in a design studio, where I came into contact with different fields: product design, graphic design and corporate identity. However, the twists of fate led me to fully enter the world of footwear before I finished my degree.

From that point onwards, now over 15 years ago, the world of leathers, soles, linings and laces have been part of my professional life and experience with various national and international brands.

I love being able to work and control the lifecycle of a shoe: as soon as an idea appears in my head, I capture it on paper or on my computer screen and then transmit the idea to the pattern makers. They help us to develop a first prototype which is produced in series. Then I finally get to see it on the shelves of the shoe stores.
Hector Nebot
Ecommerce Padawan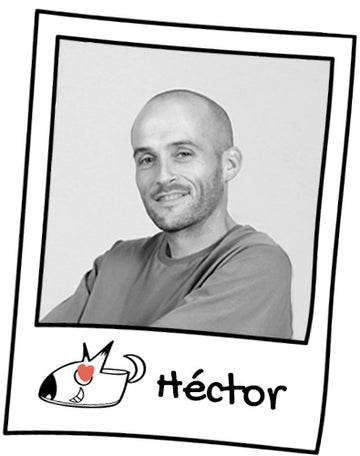 Telecommunications engineer by profession, sports and adventure enthusiast by design.

In 2019, after many years of working for others, the time had come for a change. With my partner Lau we decided to fully focus on the Zapato Feroz project that we have been so passionate about since the beginning.

Thanks to this big change in my life, I have been able to spend more time with our little Roc who was the inspiration behind Zapato FEROZ.

I am in charge of all the technical aspects of our small company and I also coordinate the team that helps you solve all your queries, incidents or issues...in short, to keep you happy with us.