Sale price
37,00€
Regular price
Tax included.
Are you looking for a warm boot for your little one?

The Ademuz model maintains all the characteristics for the correct development of your baby's feet as well as providing extra insulation thanks to its 100% natural wool lining. 🐑

A minimalist winter boot for your baby to discover the world with freedom, safety and comfort.

🦶 Free, strong and happy feet = Agile, balanced and healthy children.

▶️ Zapato FEROZ recommends. Suitable for all types of feet. If they have large or narrow feet and are close to the end of the size, we recommend choosing the next size up.

☝️ Remember, trust your little one, they are capable. #ICanDoItOnMyOwn
Description
Materials
Care
A minimalist, warm, flexible children's boot that respects your little one's feet.
🎙️ The warmest model for our little ones, this year again with natural wool lining for improved thermal comfort.
👩‍⚕️ We followed the advice of pediatric podiatrists to design and create the Ademuz.
👣 Naturally foot-shaped, wide toe box provides plenty of room for little toes to be free and happy.
👟 Flat, thin sole (3.5 mm), flexible and lightweight. Your little one will receive more sensory information from the ground beneath their feet.
🧼 Easy-to-clean materials.
👉 Flat, arch-free, removable insole provides protection, insulation and breathability.
🐮Leather: mustard, grey, nut, pink and raspberry.
Tanned leather, chrome and metal free, non-toxic.
The softest and most adaptable material.
How to clean your FEROZ footwear:
🧹 Dry brush with a hard shoe brush to remove excess dirt.
🧹 Brush the rubber toe cap with a little soap and water. 🧼 Dry the rubber well with a cloth.
💧 Dampen a cloth with water and squeeze well to remove excess.
🤚🏻 Clean the whole shoe.
🧹 Brush the sole with a soft brush and water.
⌛ Leave shoes to dry (but never in the sun).
🧴When the shoe is dry, restore the leather by applying a layer of moisturizer or colourless shoe cream. Always apply the cream to a cloth first and then spread it over the shoe.
🌟 Ready to wear!
How to clean your FEROZ footwear:
Opinions
Valoración de los clientes
94
los revisores recomendarían este producto
Escribe un comentario
Haz una pregunta
20/03/2023
Carolina V.

Spain
09/03/2023
Mary l.

Spain
Recomiendo este producto
Ademuz
Es muy bonito y abrigador lo único malo es que color no coincide con la foto ni con el color que se describe, es en este caso yo lo quería GRIS y de gris nada
06/03/2023
Helena O.

Spain
Recomiendo este producto
Fantàstics.
Tal com esperàvem. Li van perfectes al nostre nadó d'un any i són precioses! La compra i l'enviament, àgils i ràpids.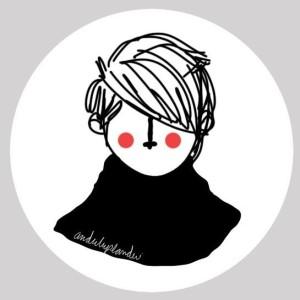 ED
03/03/2023
Elisabet D.

Spain
Recomiendo este producto
no le va un pié
no acertamos con la marca... un pié parece que no le cabe por el empeine y se le sale el zapato. No entra correctamente, le queda el talón a media caña. El otro sí le va. Sin las plantillas interiores le van los dos..
¡Hola, Elísabet! Suele ocurrir que no seamos perfectamente simétricos y quizá la forma o medidas de un pie no sean exactamente iguales que las del otro. ️ No obstante, quizá con otro modelo, indicado para empeine alto, o con un ajuste más personalizable como Moraira, notes una diferencia considerable y no presentes este problema. ¡Saludos Feroces!
28/02/2023
Julia G.

Spain
Recomiendo este producto
Suela resbala
He comprado muchos zapato feroz a mi hijo mayor, online o en leopotamo. Mi hijo lleva este año unos Liria que compré la temporada pasada y mi hija estos Ademuz. Los dos se resbalan mucho en casa que el suelo es cerámico y en el parque mi hijo no puede trepar el tobogán con sus feroces cuando si puede hacerlo en el mismo tobogán con otros zapatos respetuosos. El otro día en el parque vi que le pasaba a igual a otra niña que directamente se descalzo sus paterna comic para poder trepar el tobogán. La suela no debería resbalar Muchas gracias
¡Hola, Julia! Habría que valorarlo individualmente viendo caminar a tu peque con y sin zapatos, pero el que resbale puede deberse a múltiples factores como el tipo de suelo, la madurez de la marcha que tenga tu peque, si la suela está sucia o si se ha limpiado repetidamente con algún producto químico, etc. Piensa que los feroces tienen una suela que no debería frenar ni deslizar en exceso, para que tampoco interfiera en la marcha natural de los peques. Pero como cualquier otro zapato, en un suelo pulido, o la rampa de un tobogán, diseñada para resbalar, lógicamente, puede resbalar, aunque estudiemos la suela para tener el agarre que consideramos ideal. ¡Saludos Feroces!
Don't miss a thing!
We will send you information about shoes, offers and news from our brand.
Tea felt more comfortable and confident barefoot.
I seek to offer Diego the best possible option to contribute to a good development.
Gamil has taught us that to learn to walk, nothing better than going barefoot.
FEROZ shoe is the ideal footwear for babies