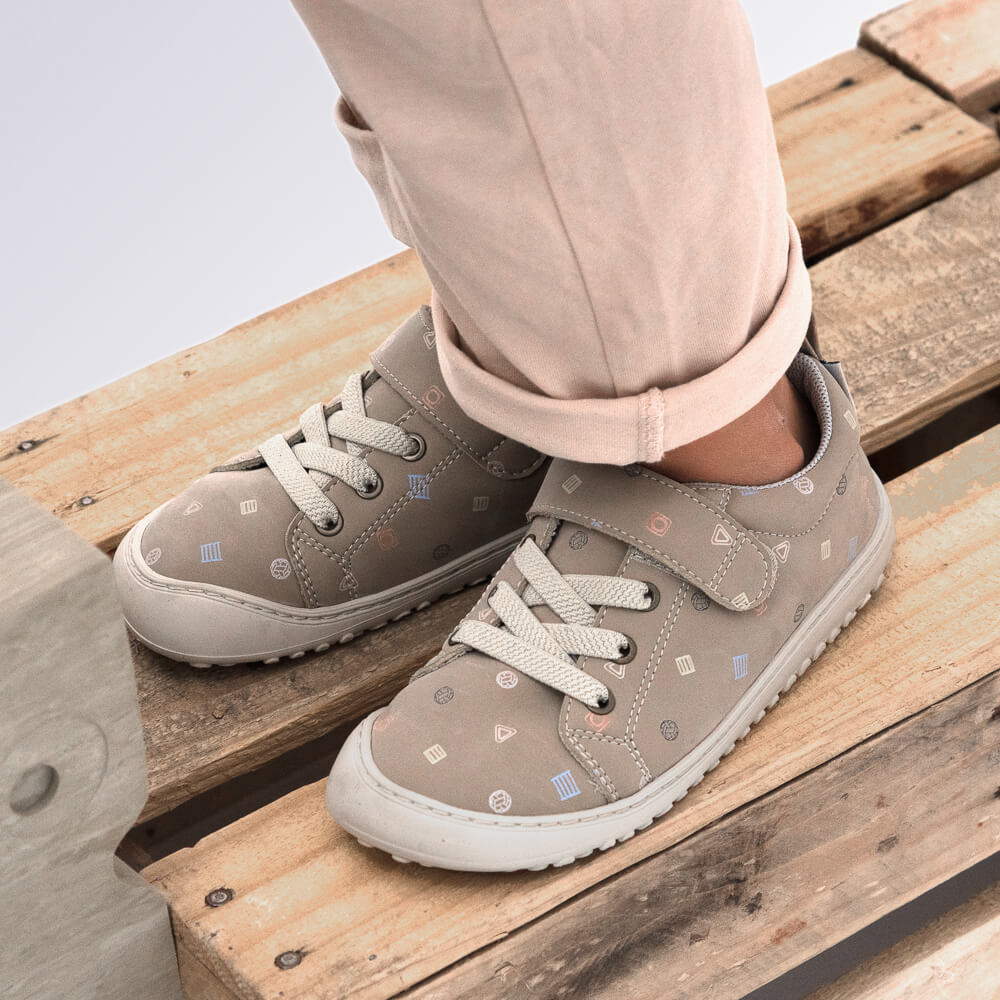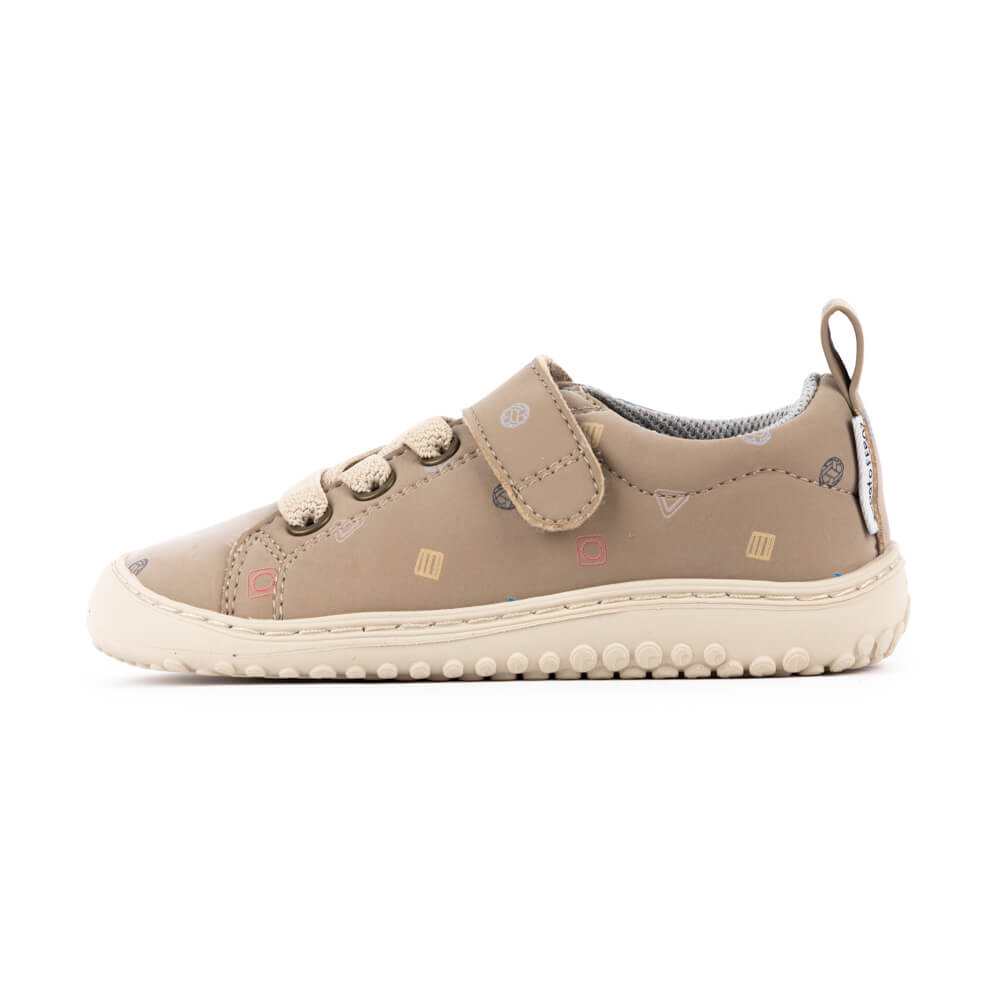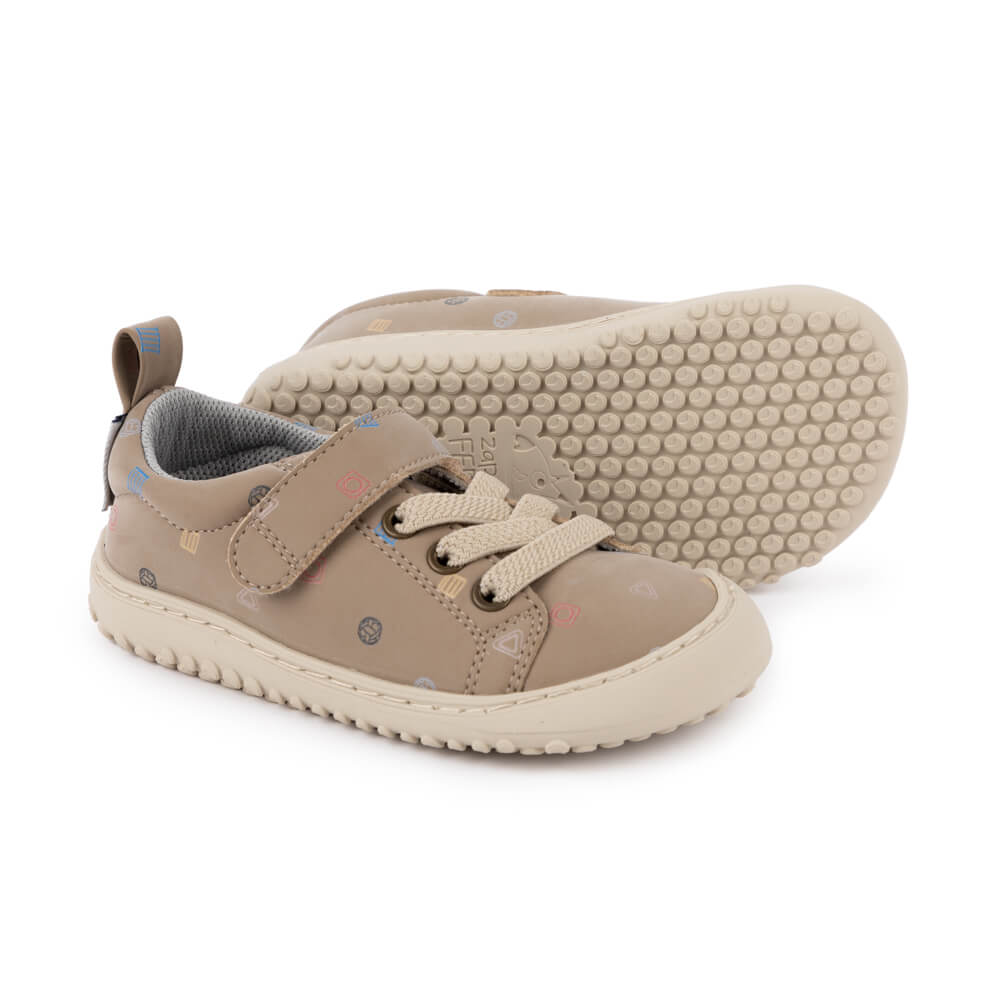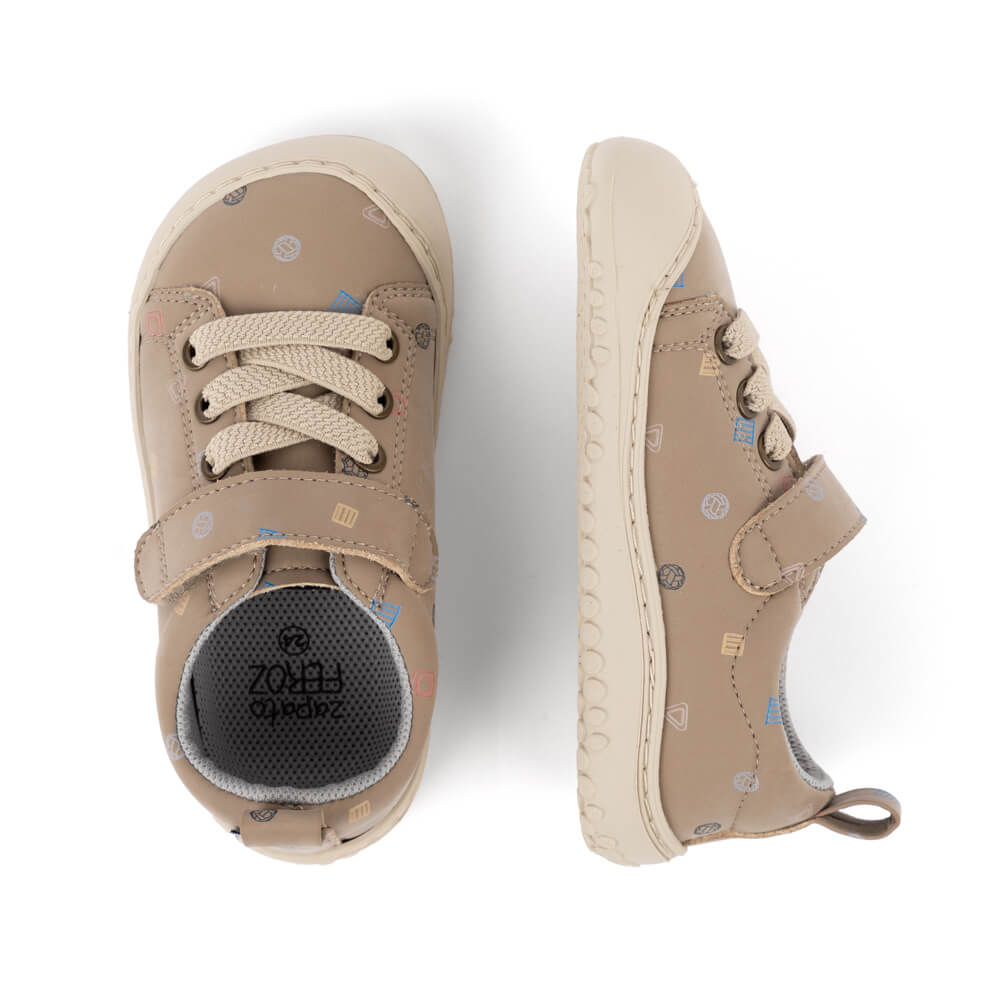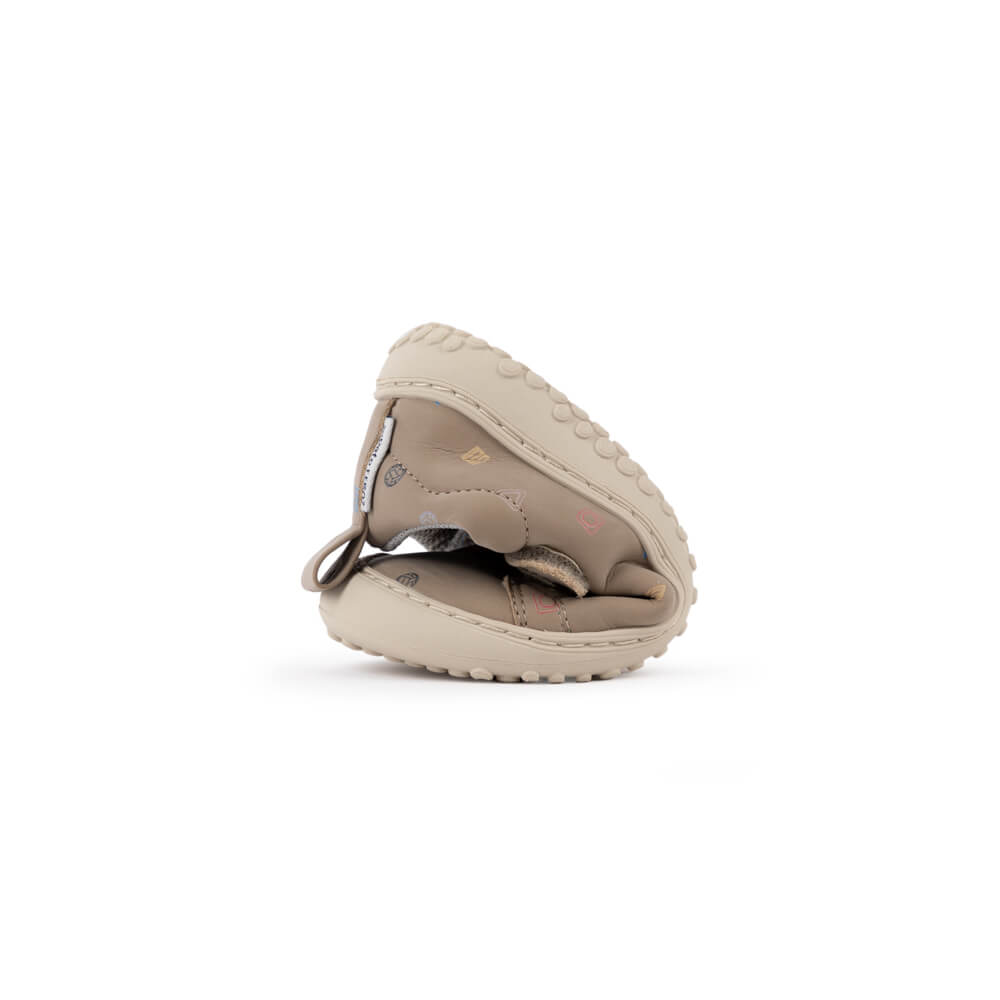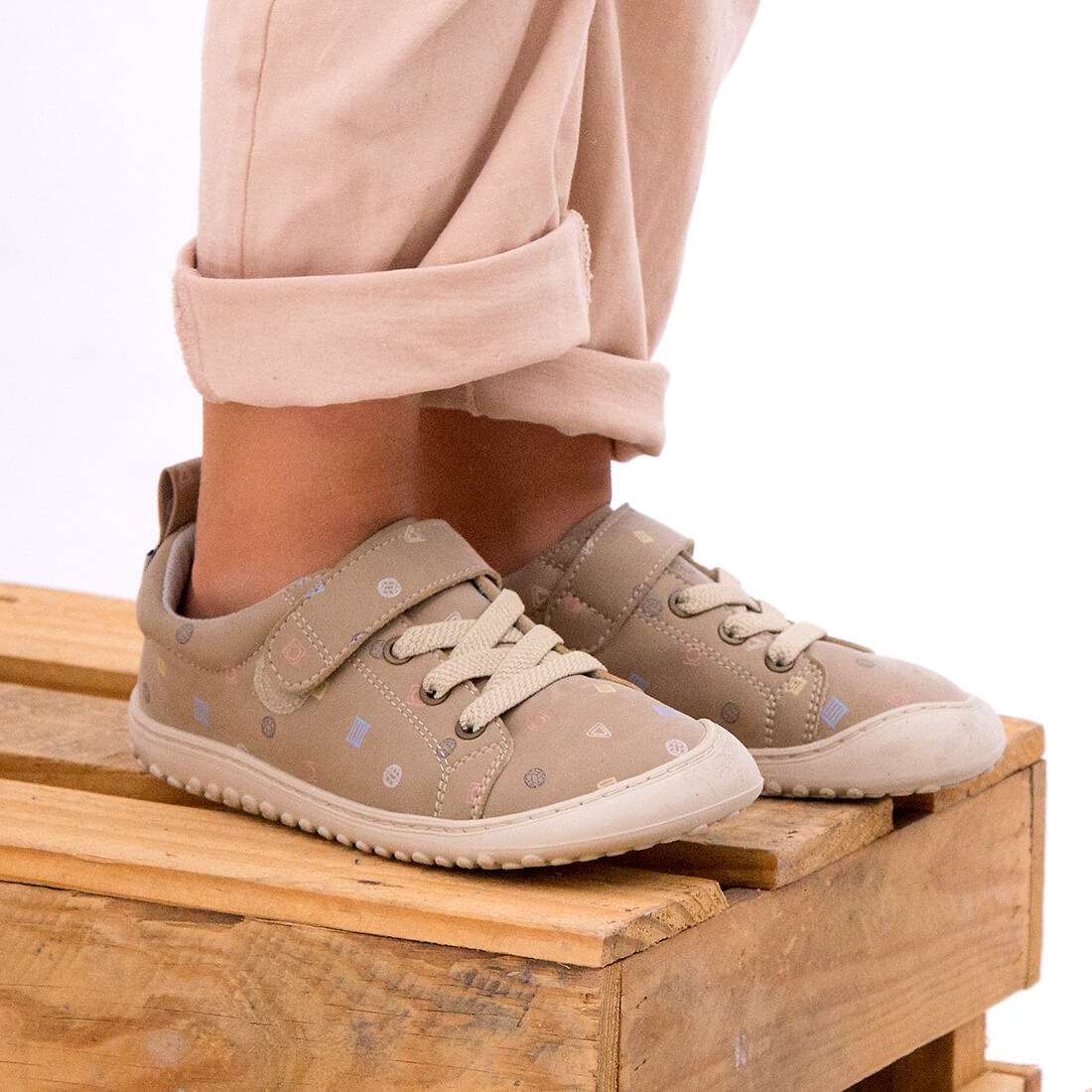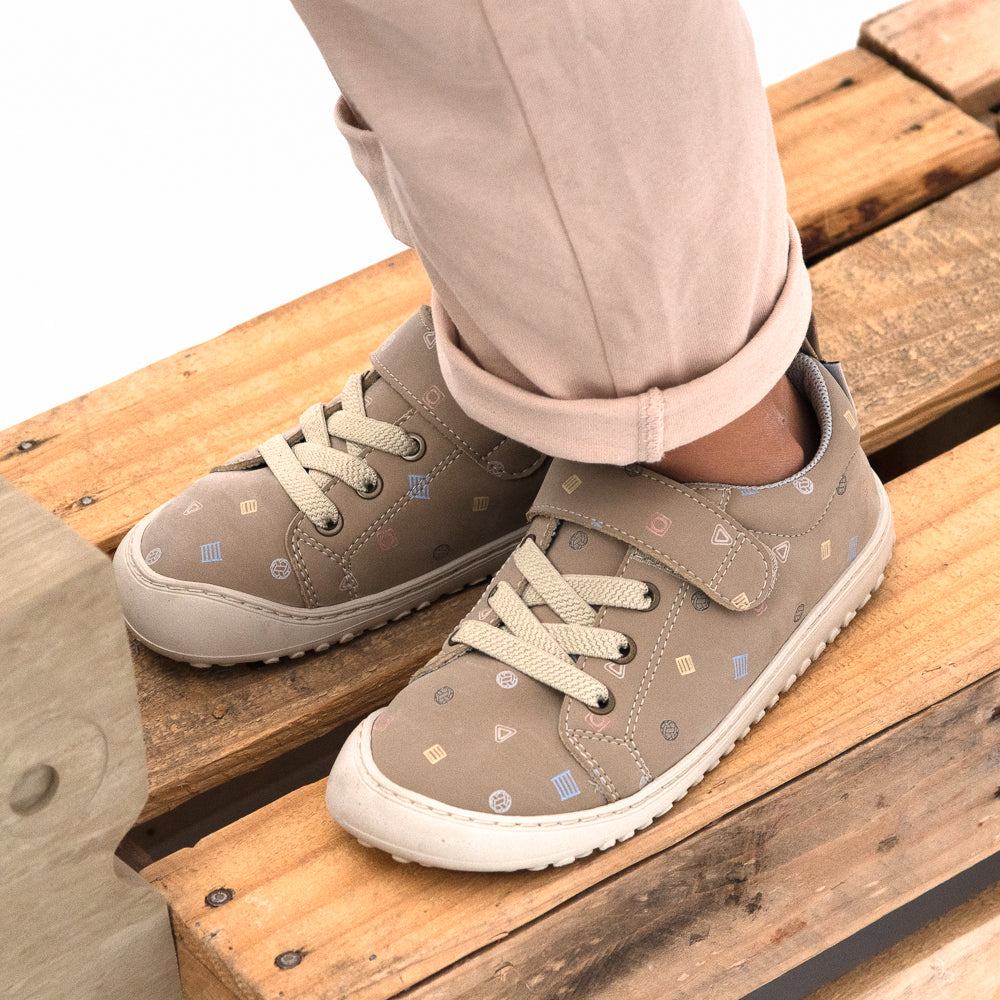 Paterna Rocker Piedra - Special Edition:
Sale price
55,00€
Regular price
Tax included.
👩‍🎓¡The Pikler philosophy embodied in our shoes! 🌏 These trainers take care of your little one's foot, let them grow healthily, and keep them grounded.

🦶 Free, strong, and happy feet = Agile, balanced, and healthy children.

▶️ Recommended: low and medium instep.

☝️ Remember, your little one's feet connect them to the world, so they need a lot of care and pampering.

🥦 Micronobuck: Stone
Description
Materials
Care
😊 A comfortable and casual trainer that will accompany your little one in their everyday activities.

🤸‍♀️ We draw inspiration from Emmi Pikler's theory of free movement to develop all our models.

📢 We want to showcase the benefits with the pattern of these trainers.

🎙️ This season, we have a new foamized inner lining that provides a better fit and increased softness.

👩‍⚕️ We follow the advice of pediatric podiatrists to design and create the Paterna Rocker.

👣 Natural foot shape, wide toe box to offer space for little toes to be free and happy.

👟 Flat, thin (3.5 mm), flexible, and lightweight sole. Healthy and happy feet 🦶.

🦠 New flat, removable insole without arch support. Provides protection, insulation, and breathability.

⚙️ Durable technical materials 💪.
Outer Material
🌱 The base is our microfiber nobuck, adorned with Pikler symbols ❤️. It reflects our philosophy!
It replicates the characteristics of natural leather but withstands the adventures of our little ones 🤸🏿. It has a soft and pleasant touch; it's very lightweight and breathable. Moreover, it is highly durable, easy to clean, and dries quickly. The Oeko-Tex® Standard 100 class I certification ensures that it is ecological and free from harmful substances for your child's health.
Lining
We care about the comfort of their feet! 🤗 That's why we use technical fabric for the lining and insoles. Designed to keep their feet dry by wicking sweat to the shoe's exterior. 🌱 Certified ecological by OEKO-TEX, STANDARD 100.
Insole
👣 All our Zapato Feroz insoles are removable. Washing them frequently improves foot health. They are lightweight, flexible, and seamless. The materials are breathable thanks to the microperforated technical fabric and activated carbon foam support to prevent the formation of sweat bacteria that cause unpleasant odors. They keep their feet dry for longer. 🌱 Certified ecological by OEKO-TEX, STANDARD 100.
Sole
👟 Flexible soles made of nitrile rubber. They provide excellent grip, perfect for all the jumping and spinning that makes grandparents worry! The minimal thickness reduces impacts without sacrificing ground contact.
⚠️
If you're someone who cleans shoes every day, be aware that it can be counterproductive in the long run. Excessive cleaning can contribute to accelerating the shoe's degradation.
Micronobuck with print:
👀 We love this combination, but be cautious during cleaning, as the print may lose intensity with excessive rubbing.
How to clean your microfiber rockers:
🧹
Dry brush
with a hard shoe brush to remove excess dirt.
💧Apply a little
natural shoe cleaner
on a soft shoe brush and slightly moisten the brush with water.
🧹
Brush the shoe
.
🧼
Dry the shoe
with a cloth.
🌟
Ready to go!
Check out the cleaning video: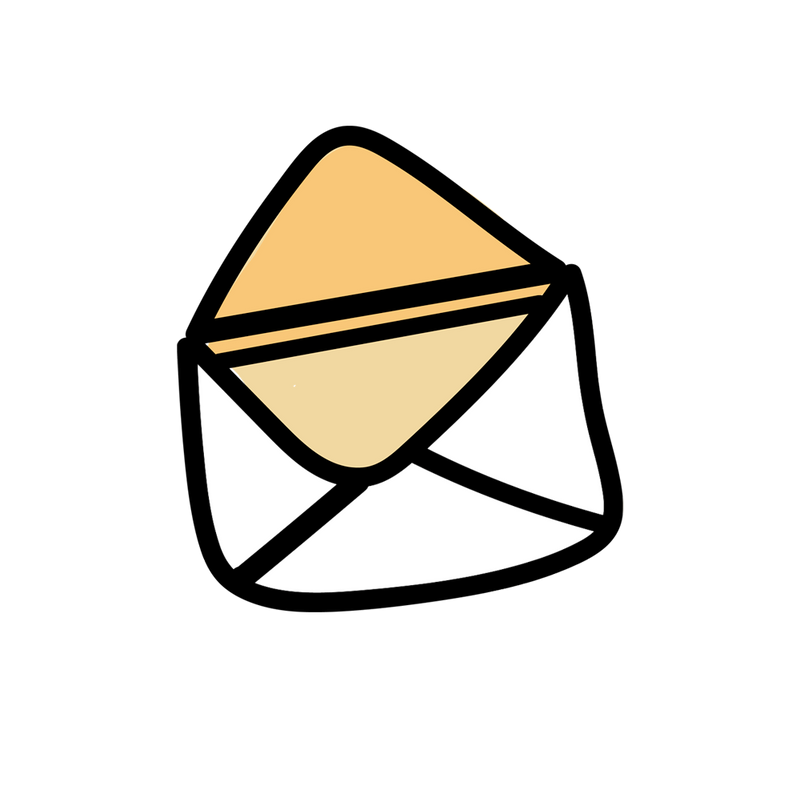 Don't miss out!
We will send you information about shoes, offers and news from our brand.
Tea felt more comfortable and confident barefoot.
I want to give Diego the best possible option for good growth and development.
Gamil has taught us that when learning to walk, there is nothing better than going barefoot.
FEROZ shoes are the ideal footwear for babies