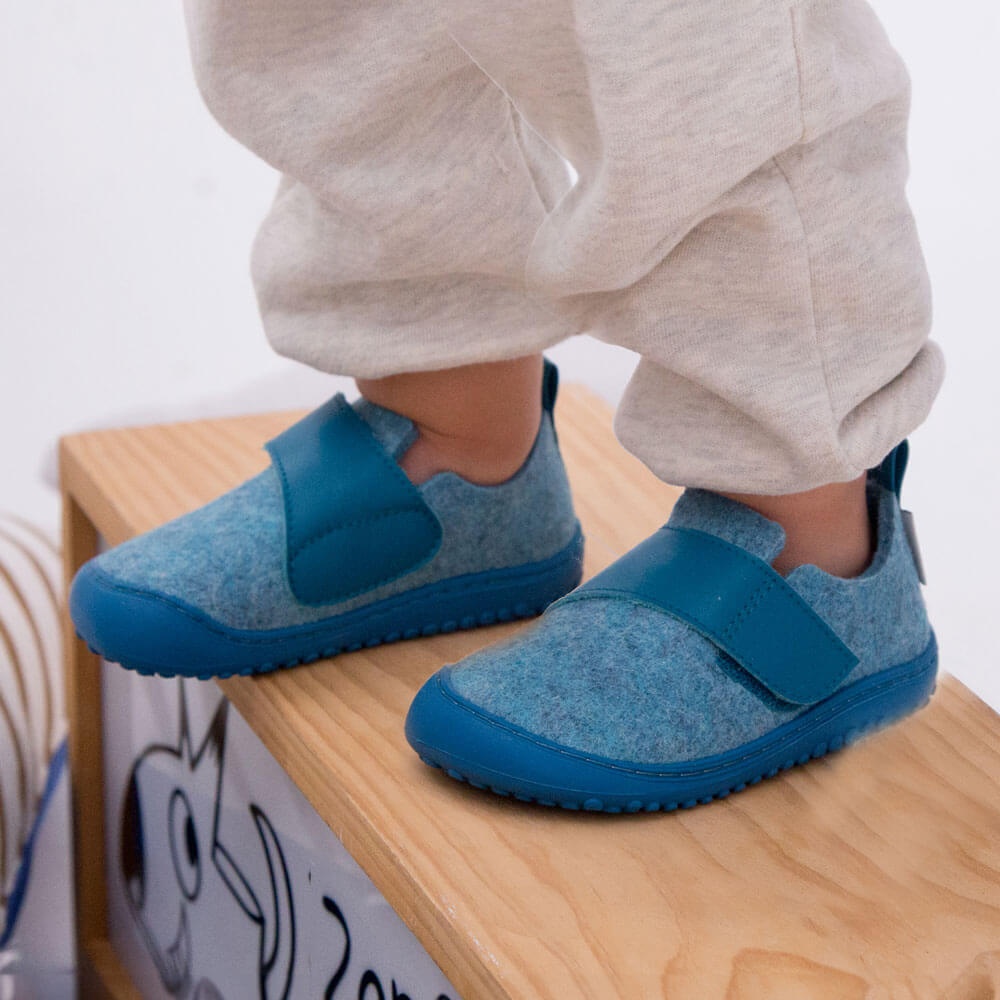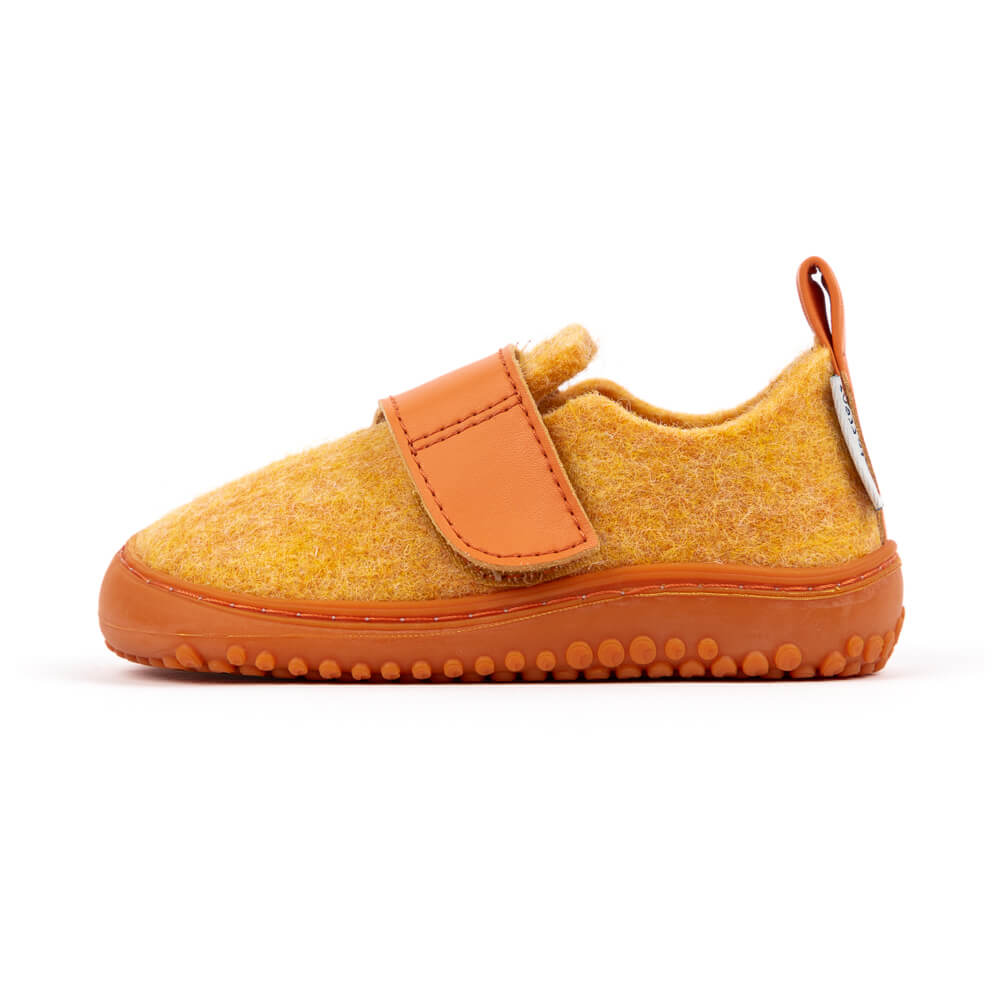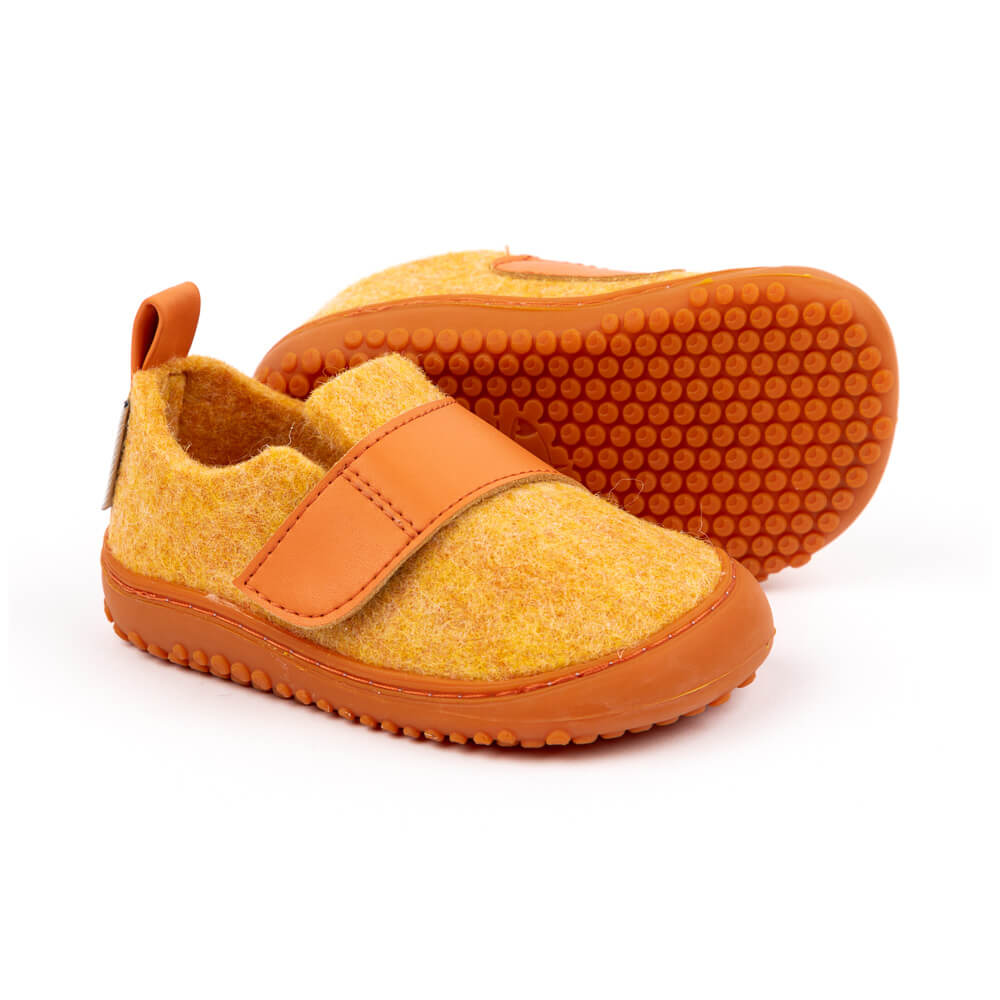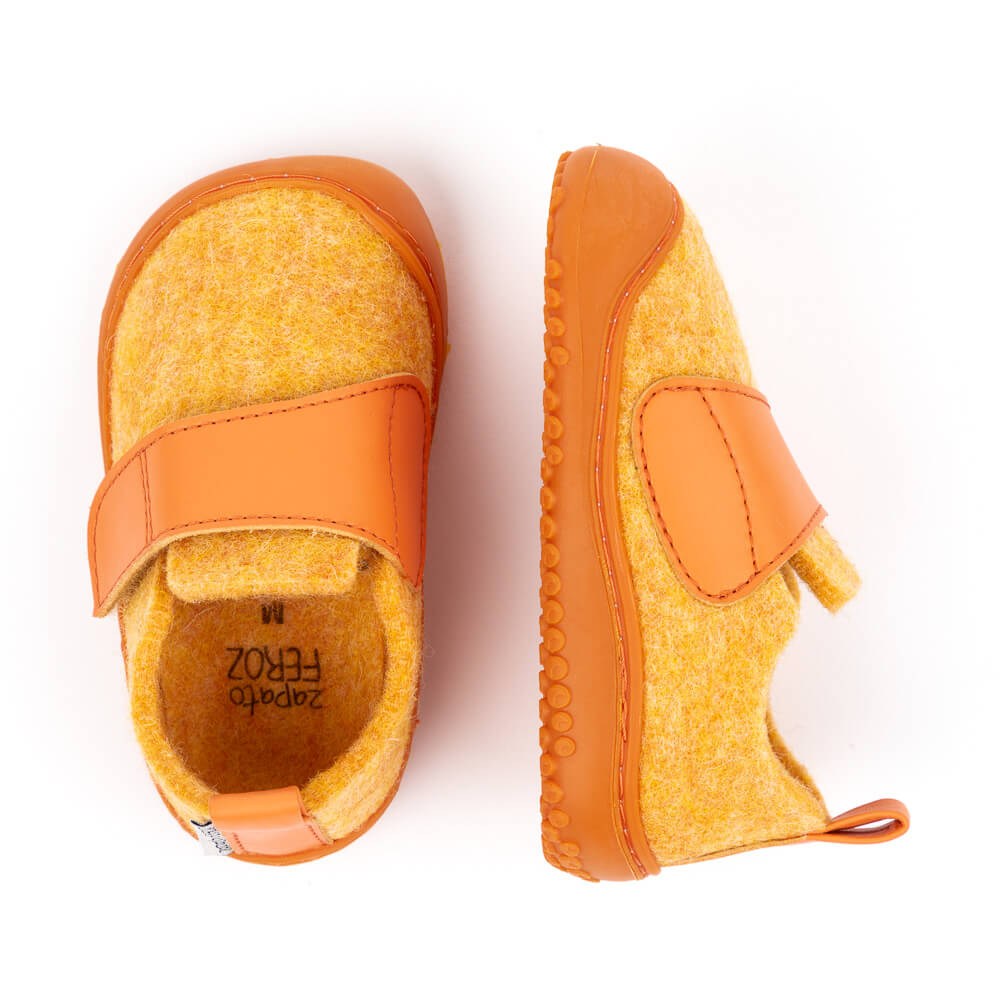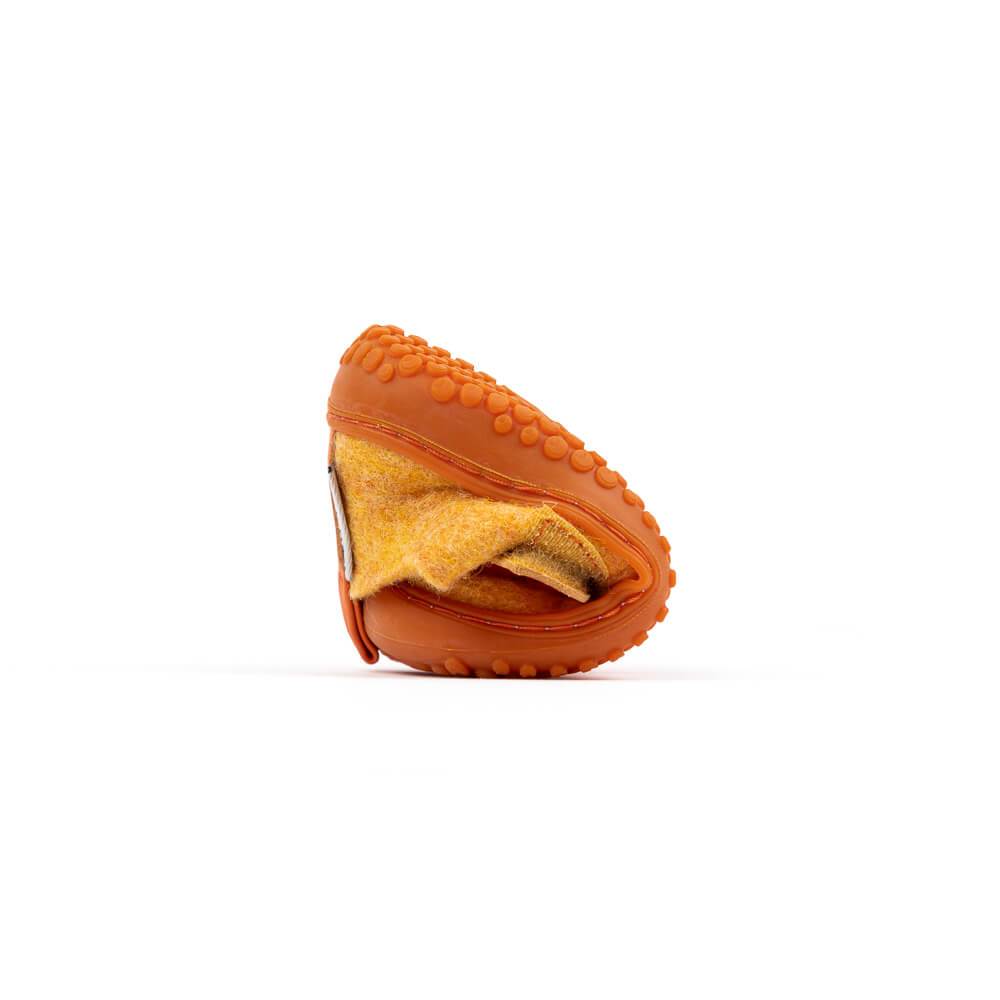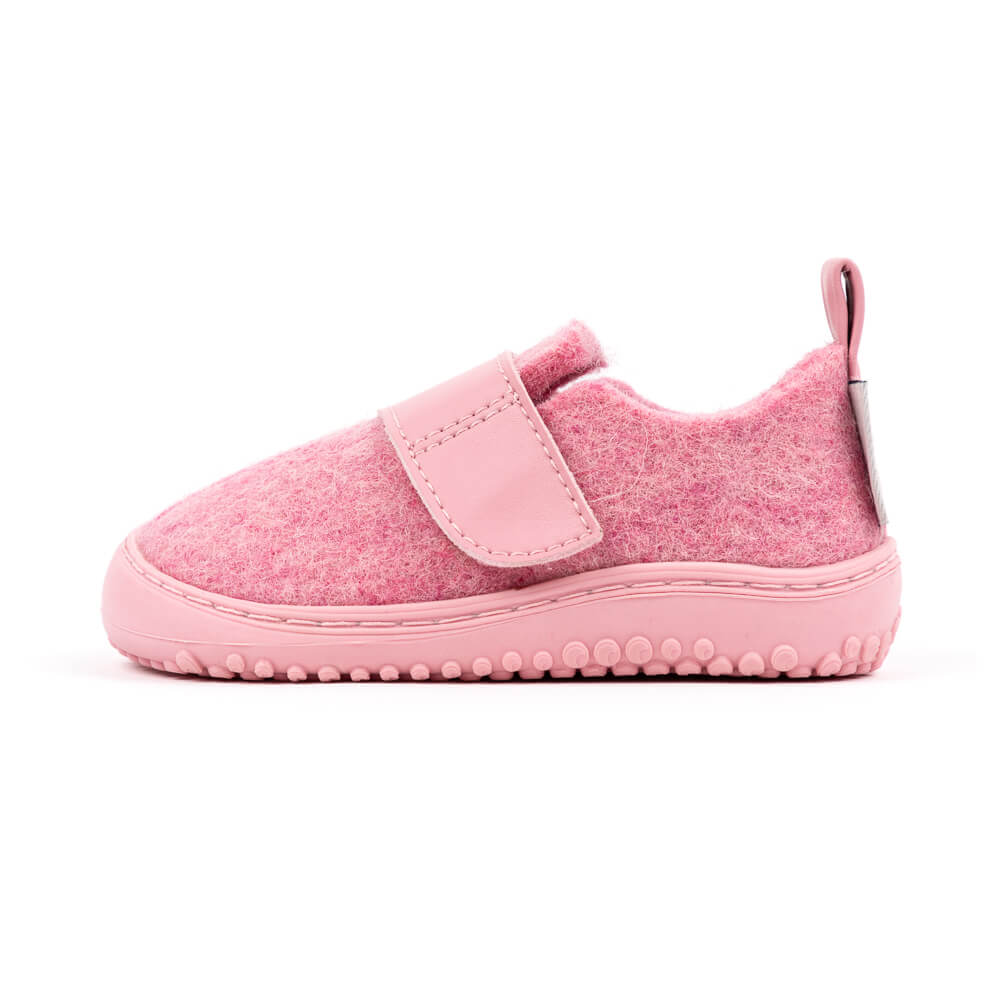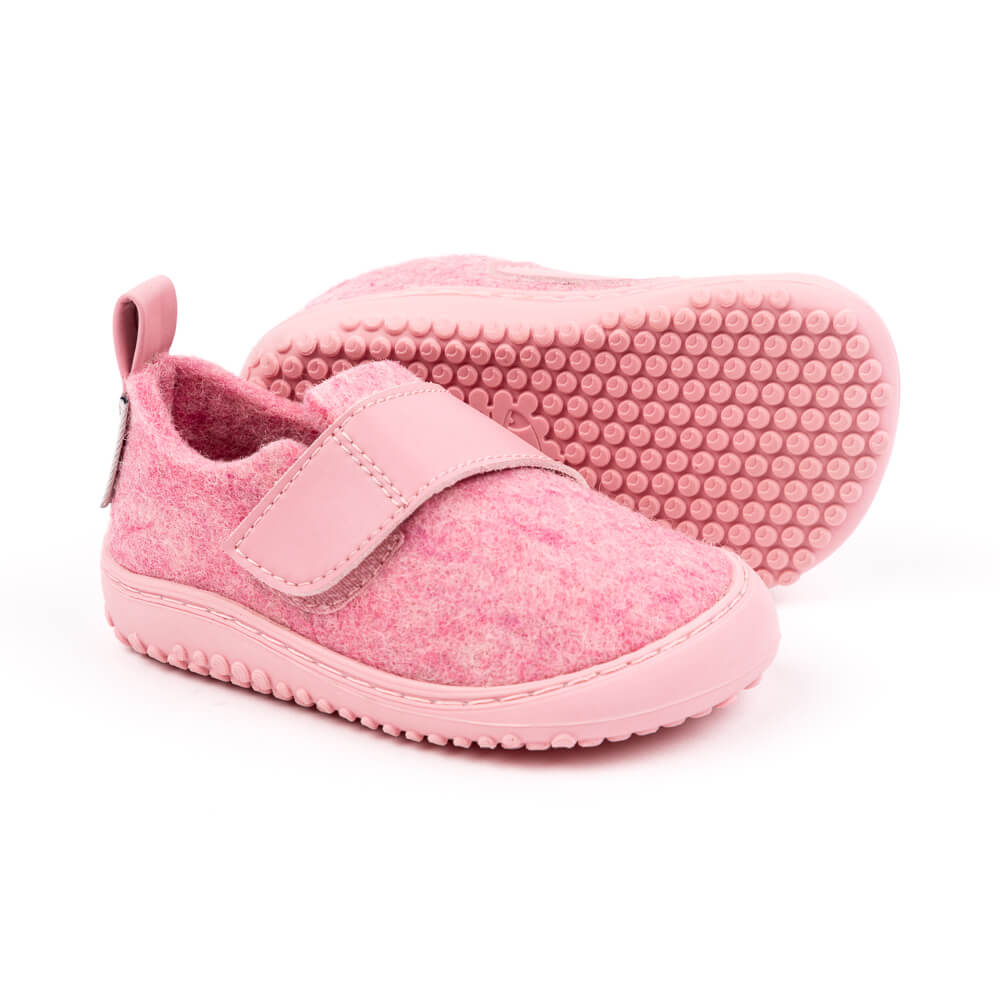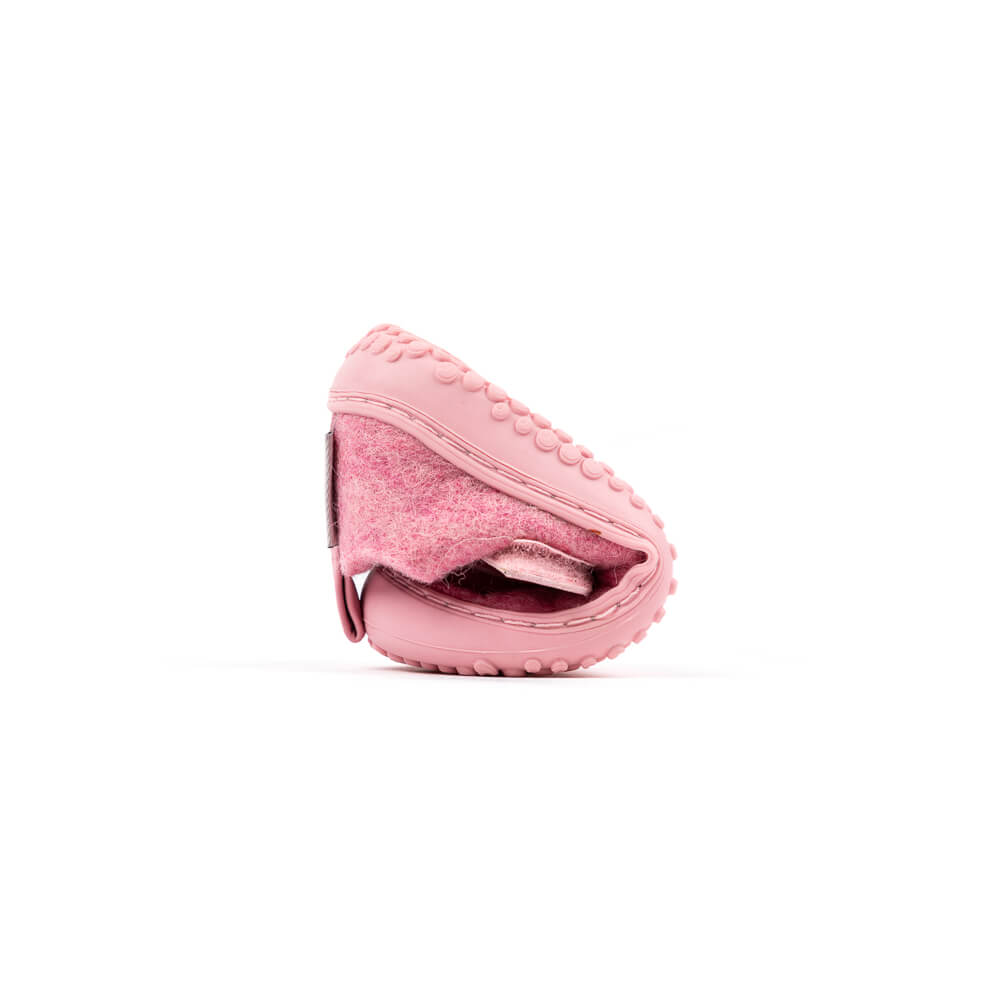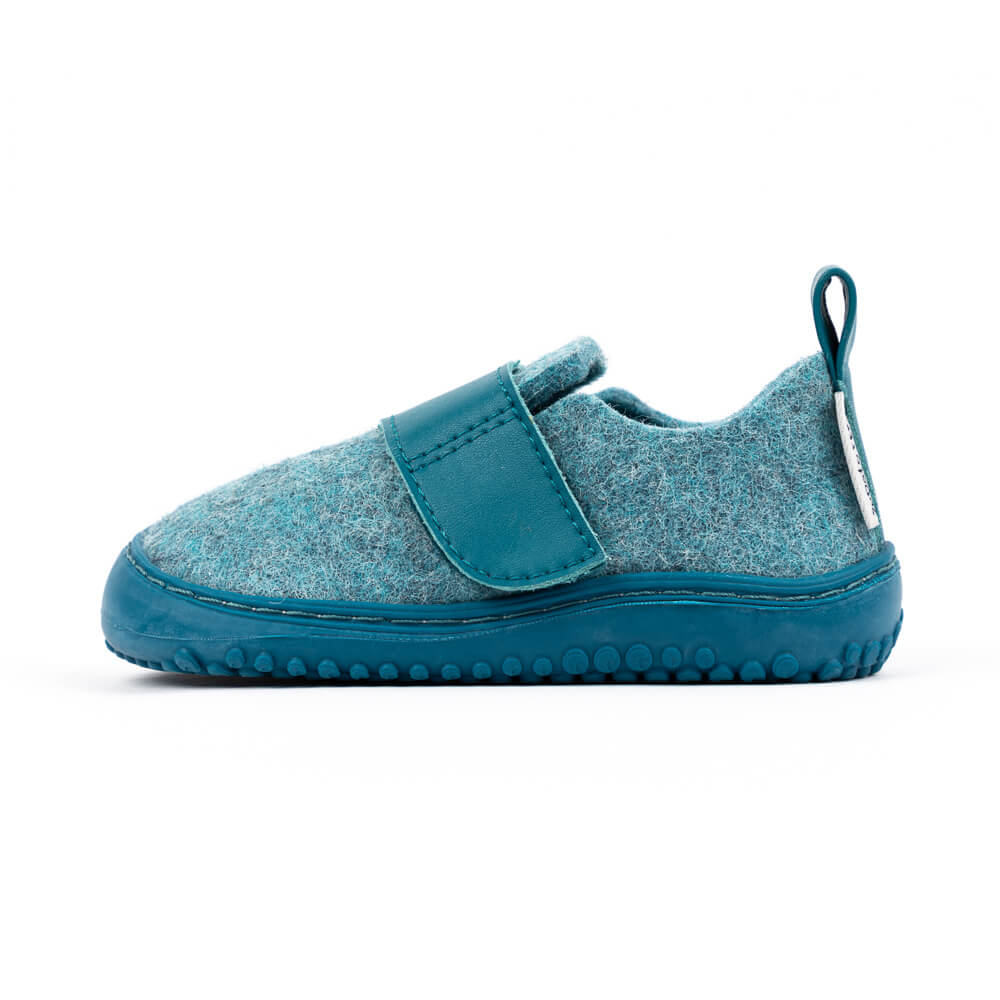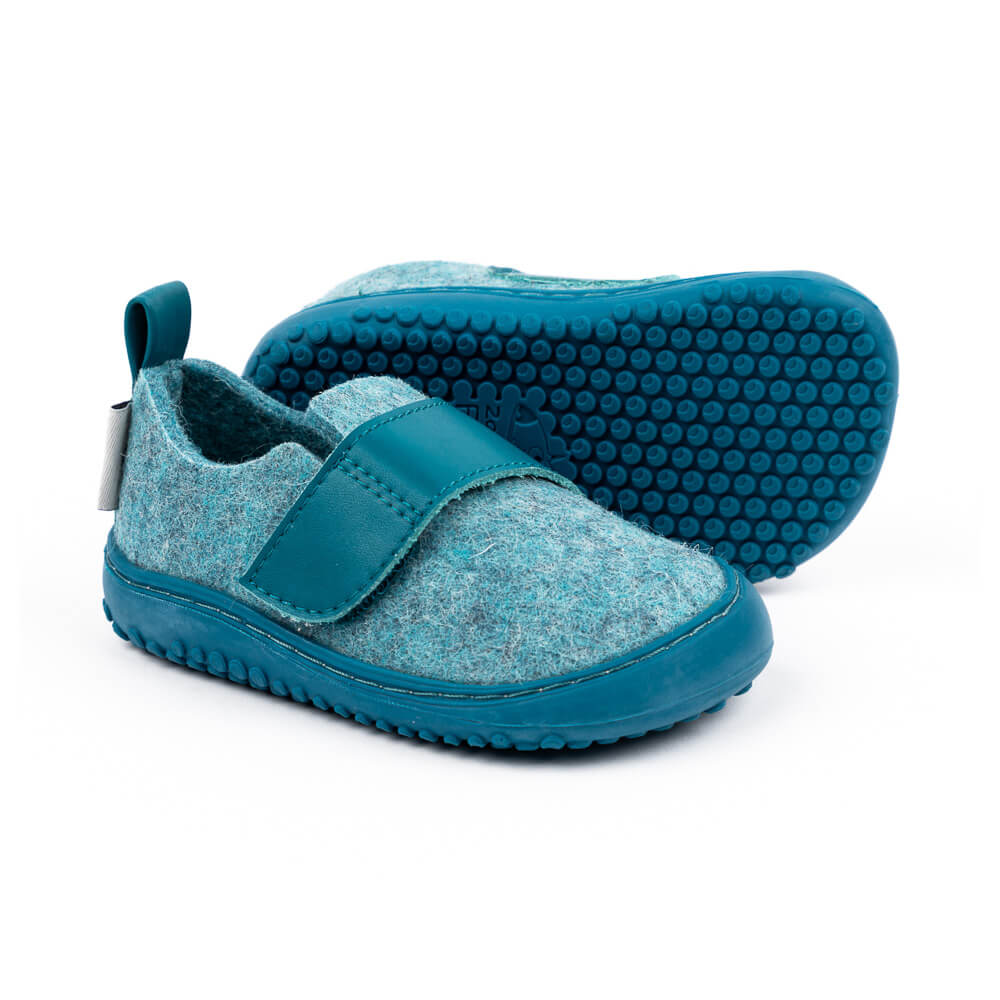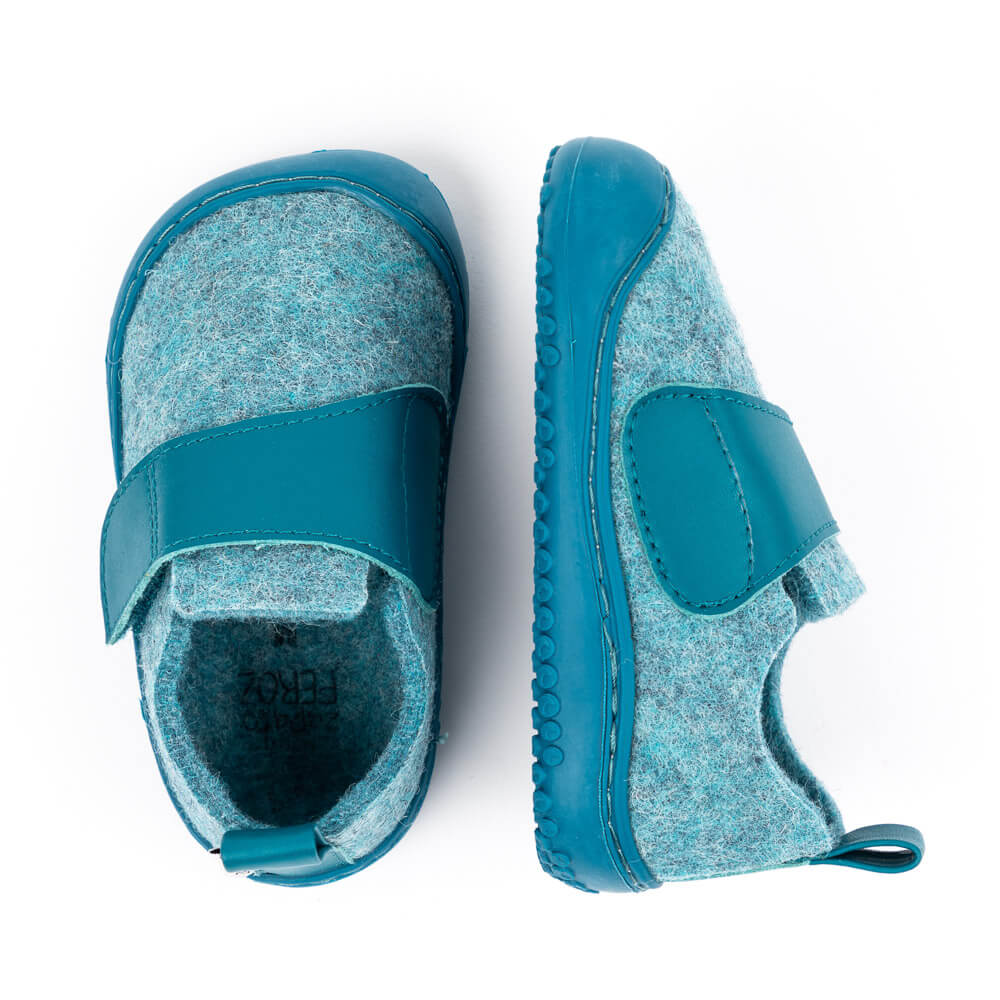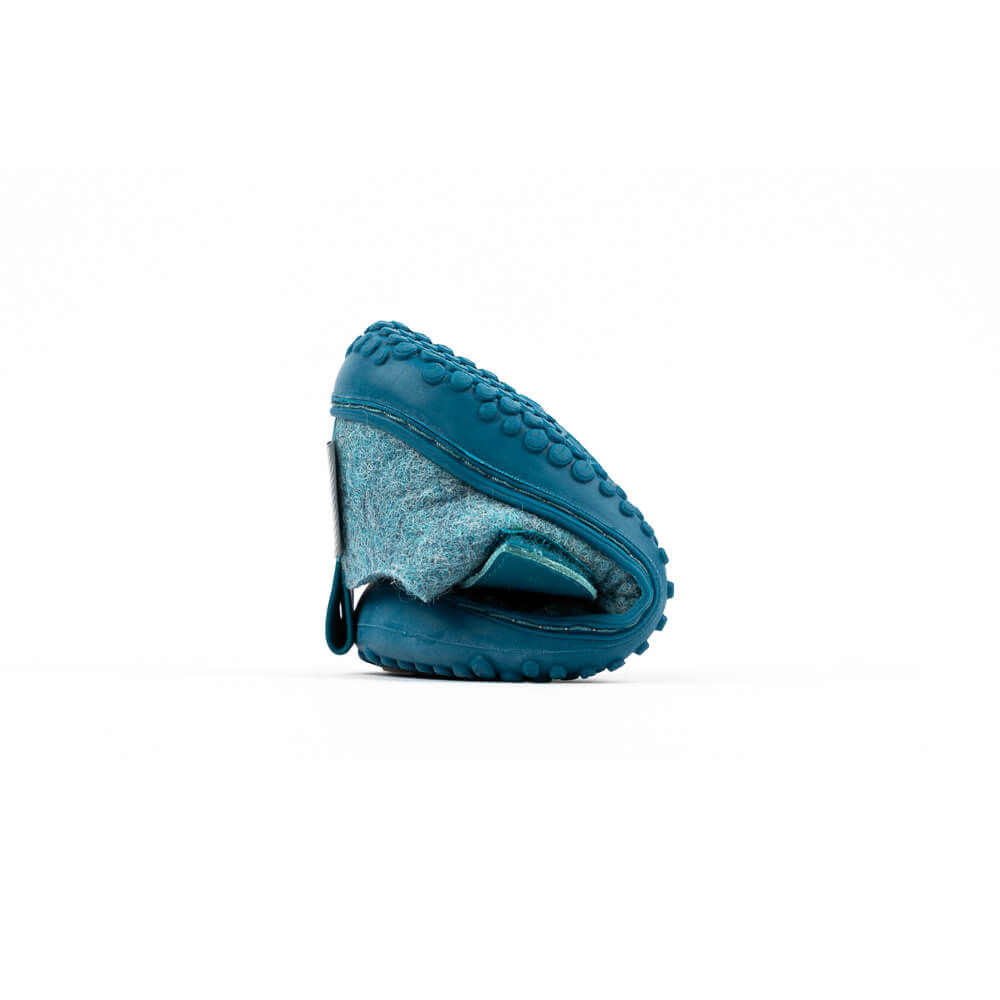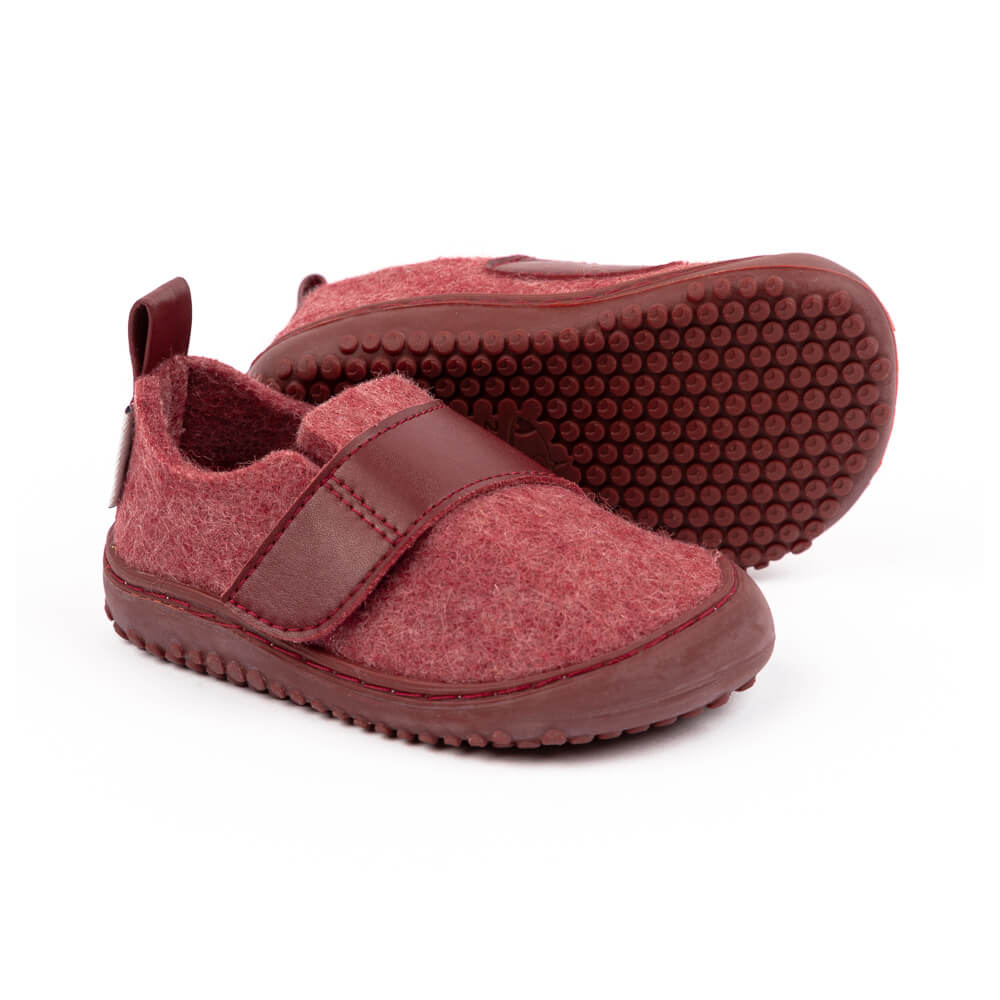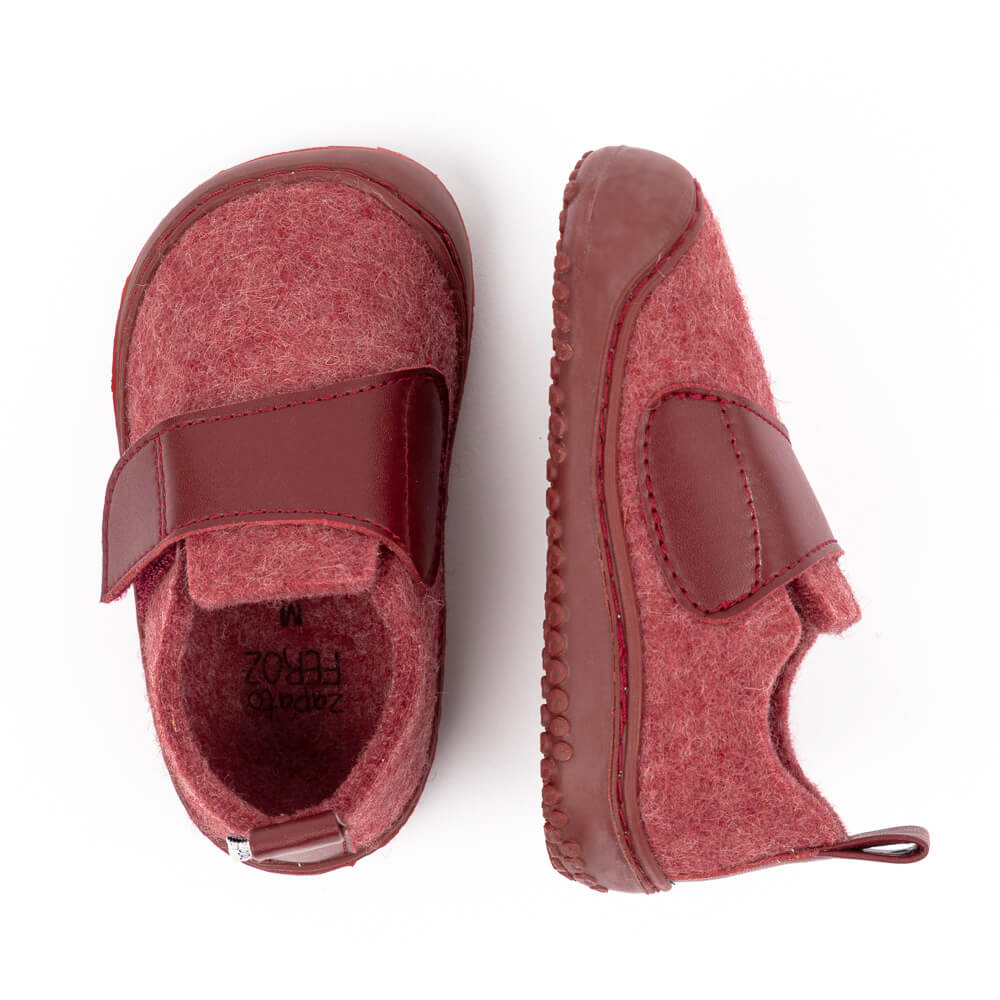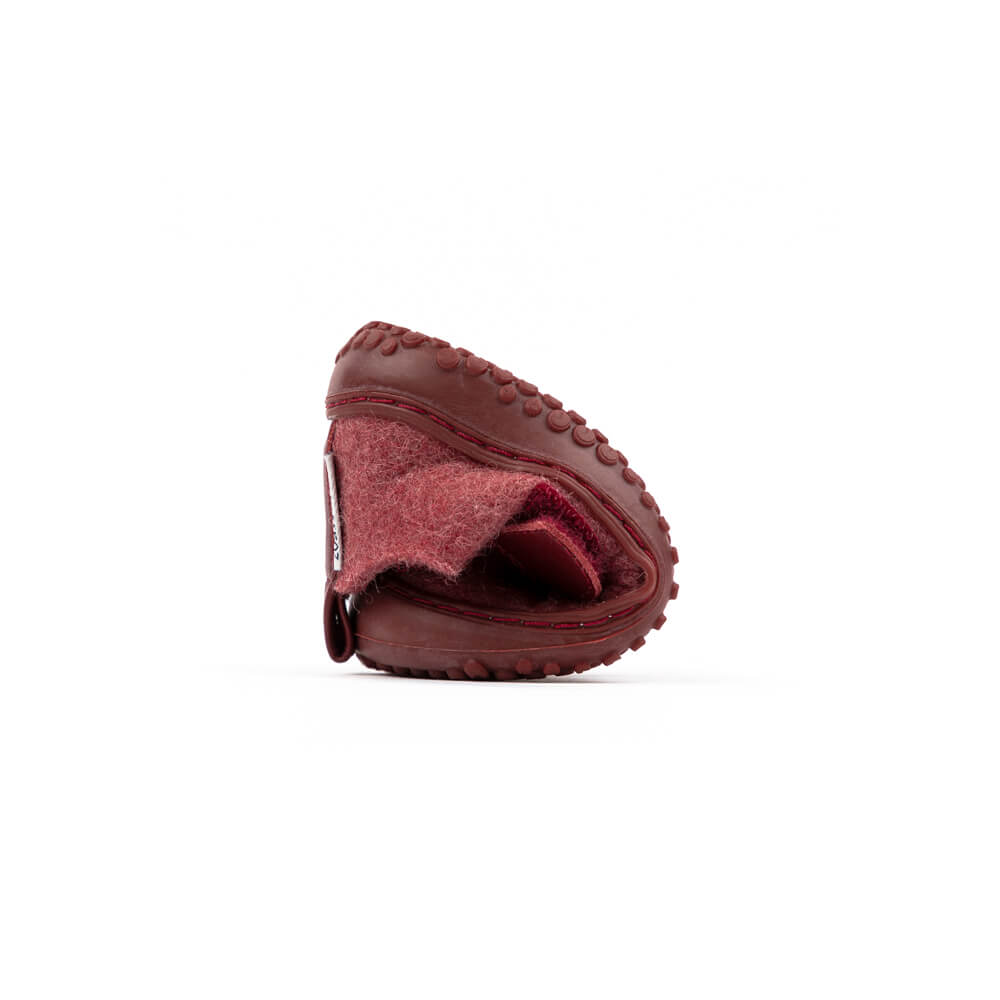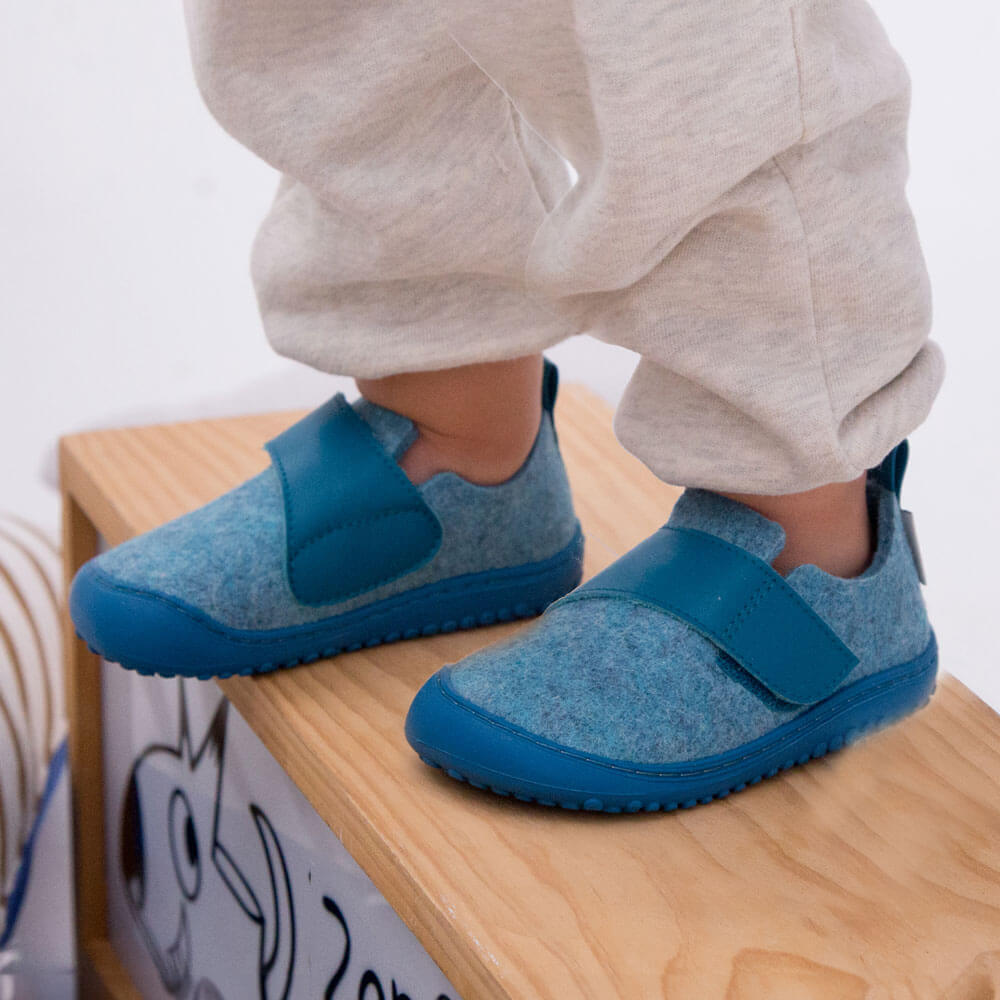 Sale price
36,00€
Regular price
Tax included.
😴The house slippers that they won't want to take off even at bedtime.

🐑 Warm, flexible, breathable slippers that respect their feet.

☝️ Remember, your baby will walk when they are ready, trust them, do not rush and enjoy the journey.

▶️ Zapato Feroz recommends: Forlow and medium insteps.

🌱Vegan – Natural felt: Orange, pink, brick and aqua.
Description
Materials
Care
A slipper that respects your baby's feet. "Like walking barefoot."
🥶 🧣 🧦 An indoor shoe for your little one to enjoy the feeling of walking barefoot, but with a bit more warmth and comfort for ​​houses with cold floors, schools, nurseries, play centres etc.
🐑 Made with natural felt: a thermoregulatory, breathable material with high thermal comfort. A warm winter insole, no lining.
👧🏻 Microfibre Velcro fastening. Easy to put on which encourages your little one's autonomy.
👣 A straight last respects the natural shape of the foot.
🦶🏻 Space for toes to move freely.
👟Flat, flexible and thin sole so that your little one feels like they're walking barefoot.
Upper
Natural wool felt.High thermal comfort, thermoregulatory, breathable and soft. Finished with a special treatment so they don't shed like a cat
😻 Velcro microfibre.
Lining
No lining
Insole
Insole made ofnatural wool felt, the same fabric as the upper. A foam support with active carbon prevents the formation of unpleasant foot odours.
Sole
👟The natural sole, made of nitrile rubber, is non-slip, flexible and light. Flat and thin to keep their feet connected to the world beneath their feet.
⚠️If you clean your shoes every day, it can be counterproductive in the long run. Excessive cleaning can contribute to accelerating the shoe's degradation.

❌ Do not put them in the washing machine because we cannot guarantee they will come out in good condition.
❌ Brightly coloured shoes may lose some of their colour if submerged in water. We recommend only using a well-wrung damp cloth to clean your footwear..
Felt is a
natural material with extraordinary thermoregulatory properties
.
We do not recommend washing the Vallesa model too frequently, otherwise the material will quickly start to lose its properties. We recommend dry cleaning. If you need to wash them urgently:
🧹 First, remove dry dirt
by brushing the shoe very gently with a shoe brush.
💧 Mix
some soap and warm/cold water
in a bowl, submerge the Vallesa and without twisting the shoe, remove dirt by repeatedly immersing it in water.
🚿
Rinse
with plenty of water.
⌛
Leave them to dry
(never in direct sunlight or in a dryer).
⭐
Ready to wear!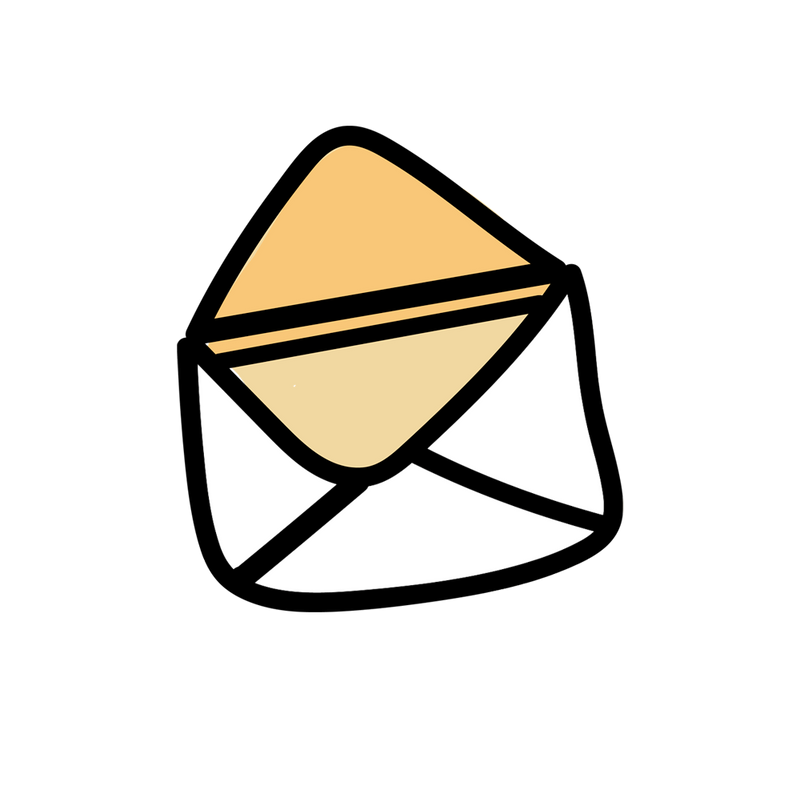 Don't miss out!
We will send you information about shoes, offers and news from our brand.